In the form of a 'Goodies' page, new banner and Tatsuro Yamashita (山下達郎)! I've now added an organised page in which all of the stuff I upload in various posts will also be listed, so feel free to head over there from time to time and see what you can find!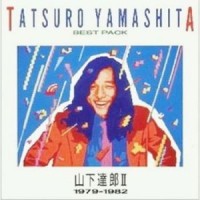 Also, I spent some time and designed a new header banner. Have you seen it yet? Keep refreshing until you see some fluffy little owls. They are from a postcard design by an artist named Makoto Ambo. I can't seem to find any information on him/her right now, but if I do, I'll be sure to post it.
Apologies to anyone who actually takes the time to follow my updates and lack of them for so long, but I've been horrendously busy with a Philosophy essay on 'Realism and Anti-Realism'. Basically the question: 'Do colours exist?' Sounds fun? Maybe I'll write a bit about it in the future.
Still no new Denshi Jisho, but hopefully soon I'll have a replacement. In the meantime I've been making do with Jim Breen's JDIC. I tell you, I miss my electronic dictionary! I didn't appreciate how useful it was to be able to just hammer out words so easily. Perhaps I'm a little too dependent on it though…
Just a short post today, but I thought I'd share this great little tune I found over on Dannychoo.com. It's *the* Japanese Christmas song, played every year over the festive period by a guy named Tatsuro Yamashita. A little early, but why not get in the mood? Check out the video on Youtube, and if you like it, hit the 'download' button below!
Download Tatsuro Yamashita – Christmas Eve
**********
Christmas Eve by Yamashita Tatsuro
Past the deepening of night
The rain will surely turn to snow
Silent Night, Holy Night
I'm sure you won't come
A Christmas Eve spent all alone
Silent Night, Holy Night
Doesn't even seem as though
The feelings hidden deep in my heart
Can ever be fulfilled
I felt so sure that if it was tonight
I could tell you
Silent Night, Holy Night
Still lingering with hardly a trace,
my feelings for you
continue to rain into the night
The Christmas tree on the street corner
The glitter of silver
Silent Night, Holy Night
**********
雨は夜更け過ぎに
雪へと変わるだろう
Silent night, Holy night
きっと君は来ない
一人きりのクリスマス・イブ
Silent Night, Holy night
心深く
秘めた想い
叶えられそうもない
必ず今夜なら
言えそうな気がした
Silent night, Holy night
まだ消え残る
君への想い
夜へと降りつづく
街角にはクリスマスツリー
銀色のきらめき
Silent night, Holy night

**********
(Lyrics courtesy of Onigiriman)