Lurking in the depths of the Nagoya Aquarium is a rather bizarre set of creatures. A display of critters from the deepest oceans, some with protruding lanterns and others with detachable jaws designed to swallow even the smallest of prey. All dried and unquestionably dead.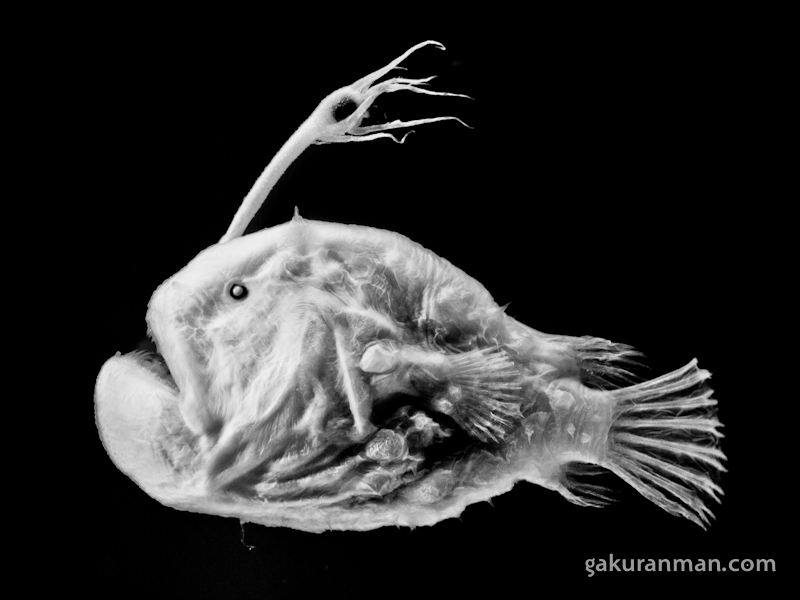 First up, the Atlantic Footballfish (チョウチンアンコウ). Found 200-830m, the females grow to be as big as 60cm while the males barely stretch to 4cm! It uses the lantern on its head to attract prey.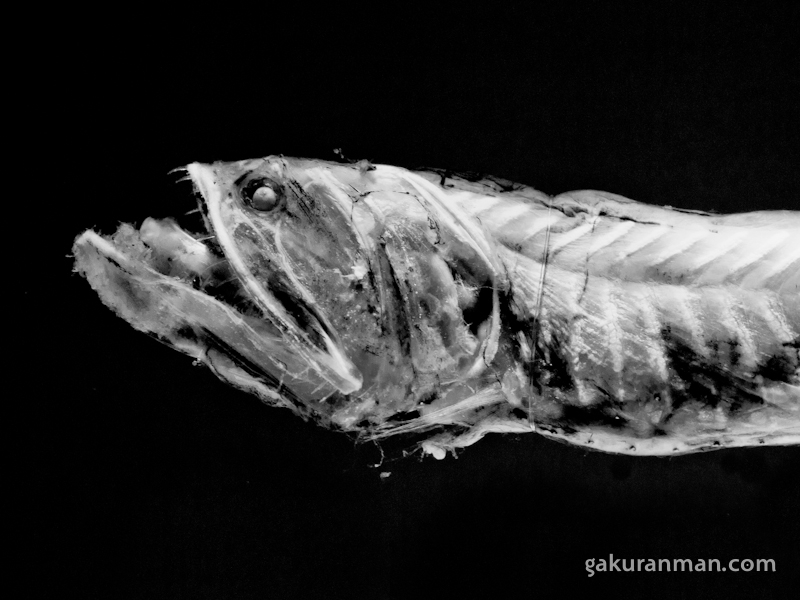 Ahh, the Elongated Bristlemouth (オオヨコエソ). Grows up to around 27cm and lives at depths of 500-1200m. Named so for its barb-like teeth. Also has light-producing photophores in green or red on the head and underbelly.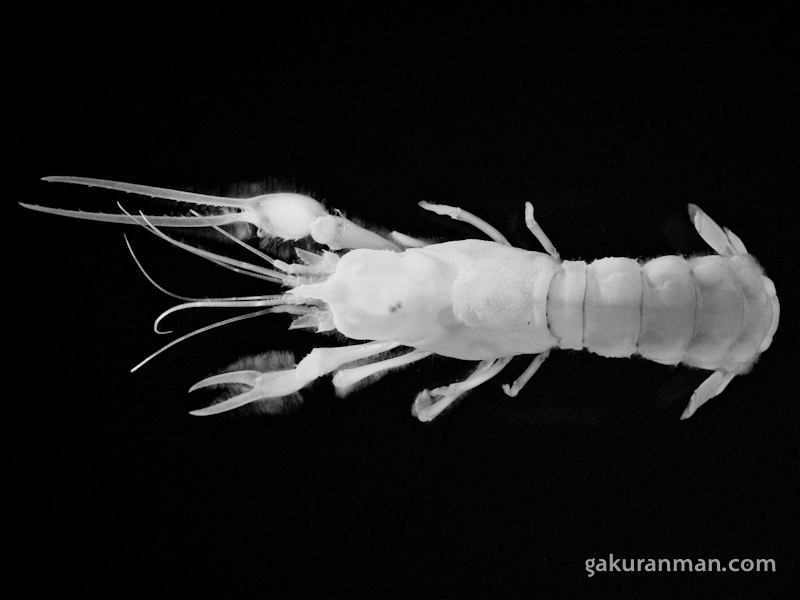 A species of Deepsea Lobster (ドラゴンオサテエビ), found 250-820m. Quite rare and characterised by its large pincer and blindness from living in the black depths of the ocean. 12cm.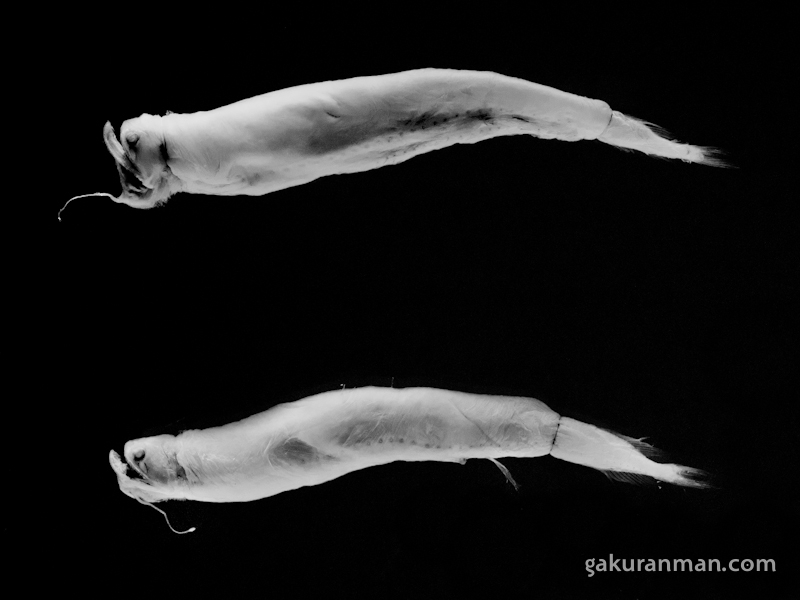 Ohh, here's the Whitefin Dragonfish (ホテイエソ). About 30cm residing in depths of120-800m. It has a very big jaw and flexible bone structure allowing it to swallow large prey.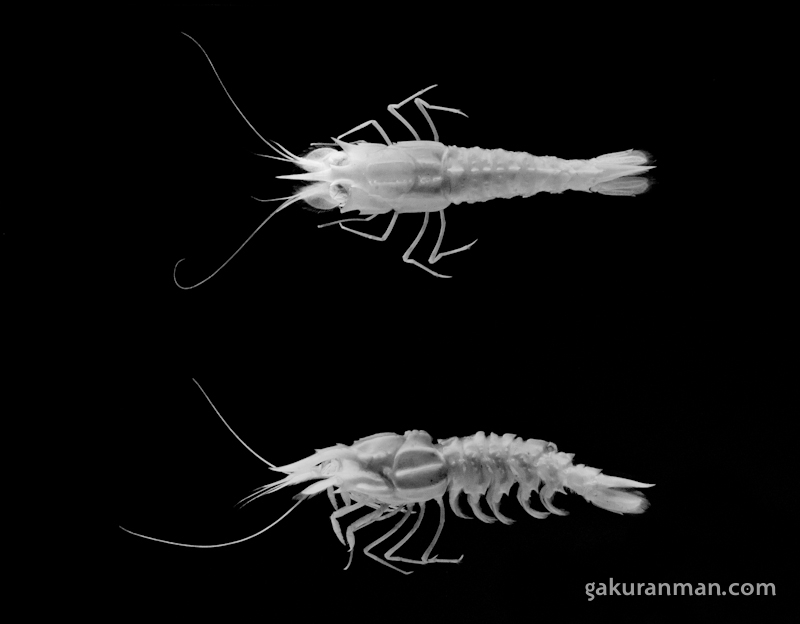 A species of Deepsea Shrimp (トゲヒラタエビ), found 600-1100m. A special little prawn this one – it has an abdominal locking mechanism and very hard outer shell. 9cm.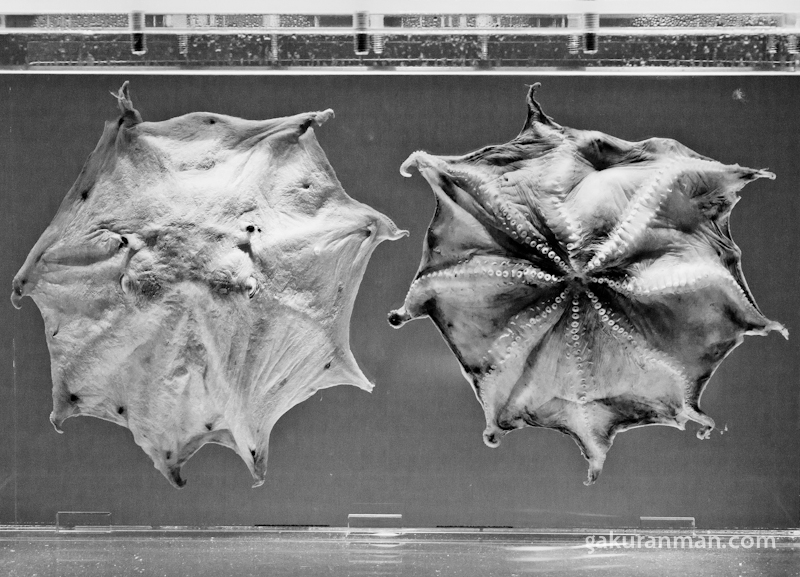 The Japanese Pancake Devilfish (メンダコ), about 20cm wide. Present in waters 60-1500m and known for swimming through the ocean flared open like an umbrella.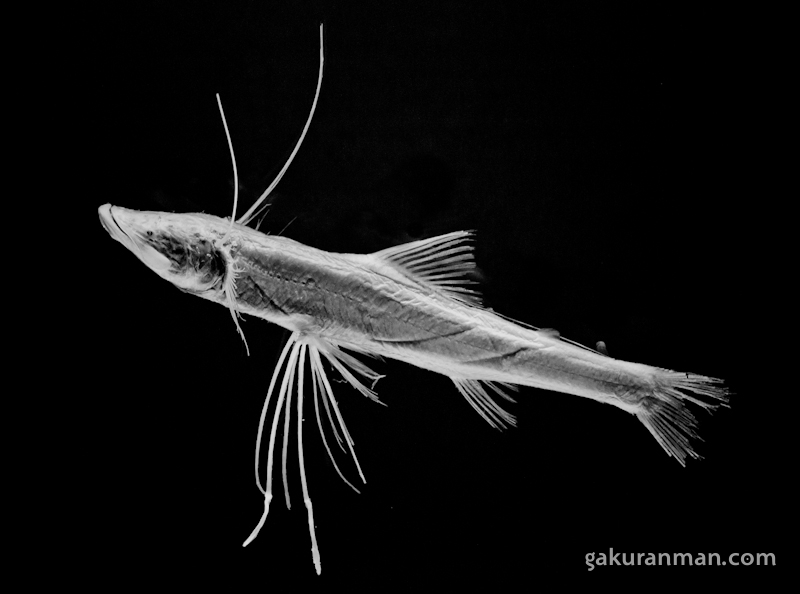 The Spiderfish (イトヒキイワシ) – also nicknamed the 'Tripod Fish' for the way it hangs its fins down below itself to create 3 long prongs. Length of 24cm and lives at a depth of 260-2800m.
So, I've gotta ask, who is your favourite? :p