Alrighty. Here's the second part of the huge volcano museum explore here in Japan. This time I'm focussing on the upper levels and the crumbling observation deck. Also included is a video compilation of the footage I took while visiting. Enjoy!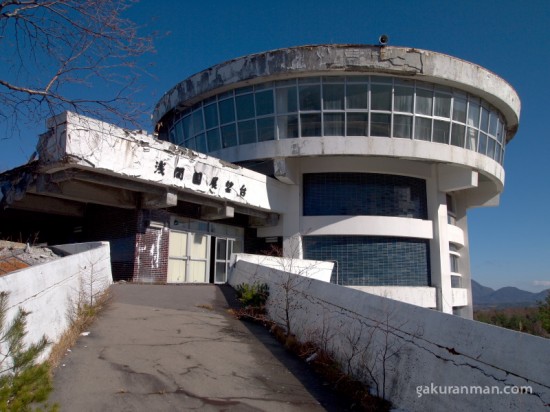 You can find the first part of this post with creepy animals preserved in jars right here!
So, we actually went to the volcano museum twice on this trip. We happened to be passing by it on the morning of our second day after a good rest at a hotel and onigiri breakfast. The skies were a vivid blue and the volcano in the background almost looked like a painting. An attempt at HDR: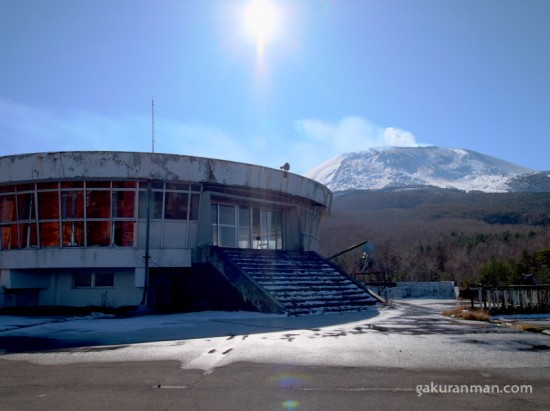 Although the weather is uncontrollable, the difference in the skies really changed the atmosphere on the two days. Compare the spooky clouds while overlooking the surrounding scenery on the first day. Much more haikyo-esque if you ask me.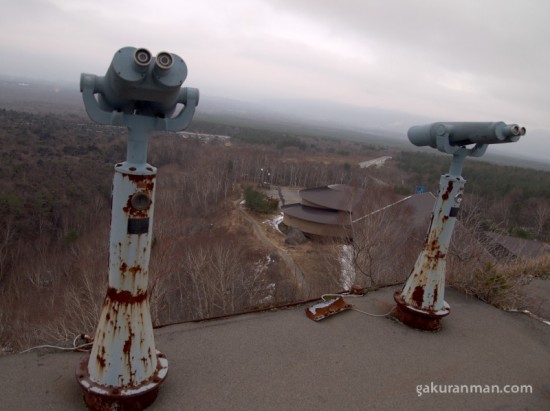 Going inside saw some vivid orange glass doors brightening up the wreckage.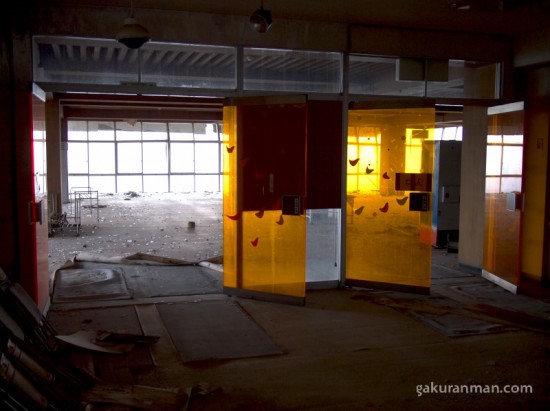 Although some windows were still intact, providing a glimpse into the past and how it might have felt to be looking out of the viewing tower. Where's the window cleaner?!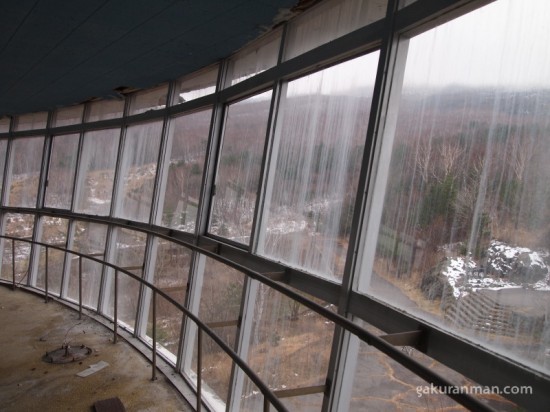 A lonely Mamiya Press 65mm viewfinder to stick on some old camera happened to be lying around too. Here's the resulting 'artistic' shot through its lens.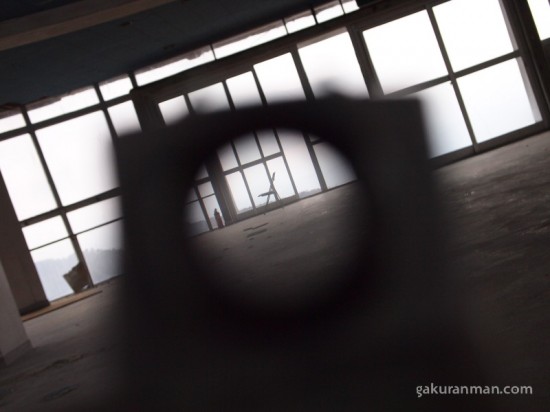 And and old table where they presumably served chilled drinks to their sweaty guests. I love seeing old Japanese commercial posters like this: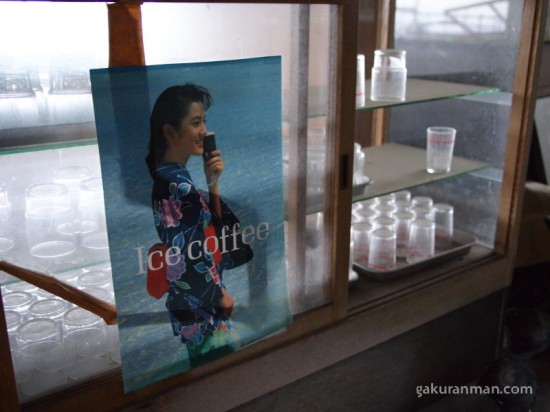 One of the many creepy staircases with cracked walls gracing this museum: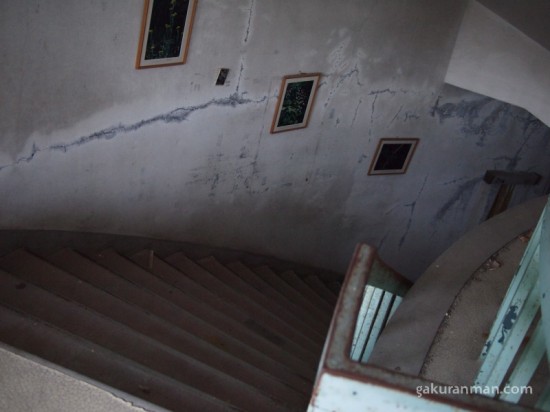 And another cheerful remnant of the past. Keyrings are great haikyo material. They rust and rot, but seem to preserve that twinkling quality that makes you want to stop and gaze upon it.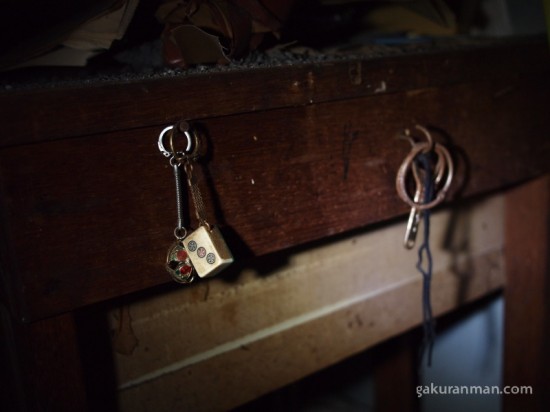 And finally, an ominous sign painted onto a dirty glass window… Blood? Or paint?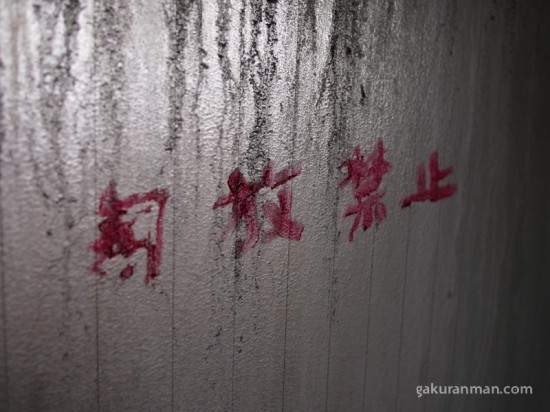 Okay, below is the video footage I've been promising! I had a lot of fun sticking this together. I hope you enjoy it – I find it captured the feeling of wandering around the dark walls of this volcano museum very well.
**********
Highlights: Stunning mountain views, mysterious copper room still humming with electricity.
Music credit:
Ladny – Projekt Niewidzialne Swinie
Beta Eight – brokenkites
The Envious Dead – brokenkites
Jotun – brokenkites
What are your thoughts? How did you find the video – any things you particularly liked or disliked?
**********
Please bear in mind that going to visit ruins is dangerous and in many cases illegal. I take no responsibility for your actions and their consequences. Also, I will not answer requests for information on locations, their names or advice for entering the places I write about for the simple reason that it leads to many of them getting vandalised and sealed up completely. Thanks for understanding.