It's that time of the week again. Here's another bizarre product from the everlasting goody bag of interesting Japanese items (Omoshiro Zakka). What with my penchant for deep sea creatures (especially the bioluminescent variety) I couldn't resist this weird bonefish extension cable.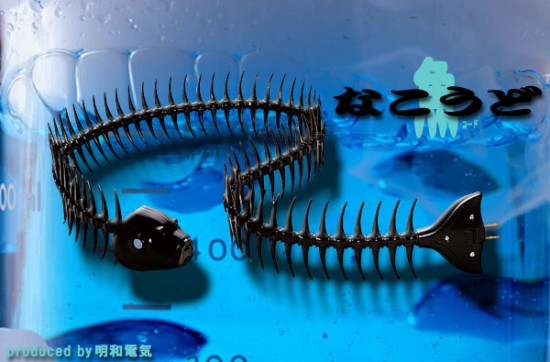 As you can see above, our fleshless friend comes in a cool midnight black version and awesome underfed look. If you plug him into the wall, his devilish eye will illuminate your room and add that touch of dead fish class that we all crave.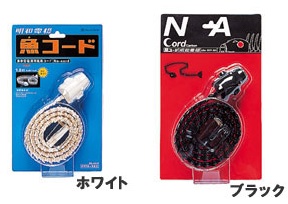 All rolled up in his box, he seems rather harmless, but watch out! Unravel the bonefish and his spiky skeleton will adorn your bedside lamp, or that pimped up desktop computer you have in the corner.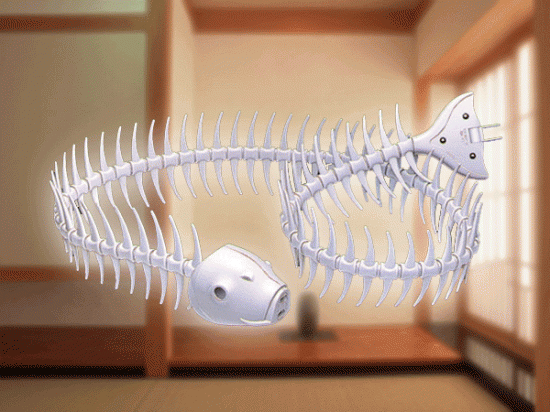 Fear not, however, as the 'spikes' are made of a soft plastic and will bend if you accidentally step on him. 'He' also comes in a fetching white 'She' version, again with light up eyes and flexible fishy skeleton. Coming in at 1.2m in length and about 3,800 yen, this fearsome fish isn't a cheap way to extend your untidy cables, but it's sure to have that wow factor to make you the envy of your friends ;)
Source: Rakuten
Happy New Year to you all, by the way! Here's to another great one ^_^