Continuing the haikyo White Stone Mine series (part 1, part 2), this time I'm presenting a starker look. I've been reluctant to play too much with the natural colours of my photos up until now, but think of these pictures more as conveying the emotional vision.

Although obviously few parts of the mine were even close to real black and white and the split tone pictures I've created sometimes completely change the mood of a particular scene, in each picture I've attempted to capture some of the mystery I felt wandering around the aged buildings. The photo above is one that really shone when I added a tint. The original photo was just gloomy with no real contrast.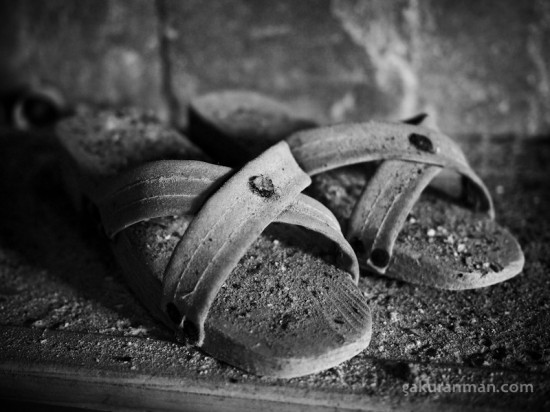 Or how about these old Japanese sandals? They had very little colour left resting as they were on a lonely shelf, so it seemed fitting to focus on the lights and darks.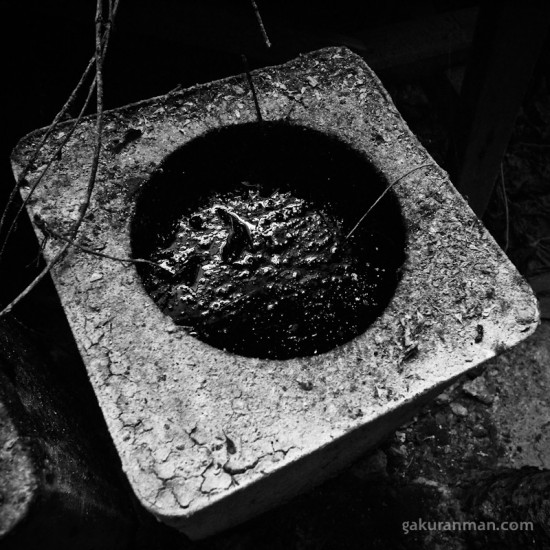 Here's that rather nasty tank of oil I found in an old shack. I wonder how long its been sitting there or what toxins it has exhaled over the years..?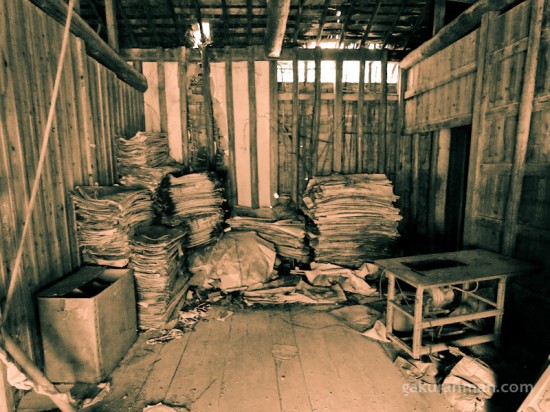 An overly saturated orange tone and grainy crop helped me create the odd feeling in this room. It was on the second floor of a rotting storage building. Erich and I had carefully tip-toed our way in, avoiding the huge holes in the floor and had a look around. The stack of sagging papers at the back seems to be hiding something to me. It keeps drawing my eyes…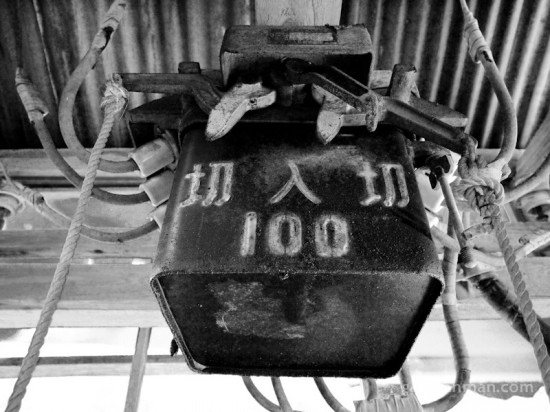 Considering how many of the buildings had collapsed or were tellingly groaning as we made our way around, I was quite surprised to see this huge weight still being held up above our heads. It was another one of those Looney Toon moments where I imagined the thing plunging down and flipping the plank I was standing on.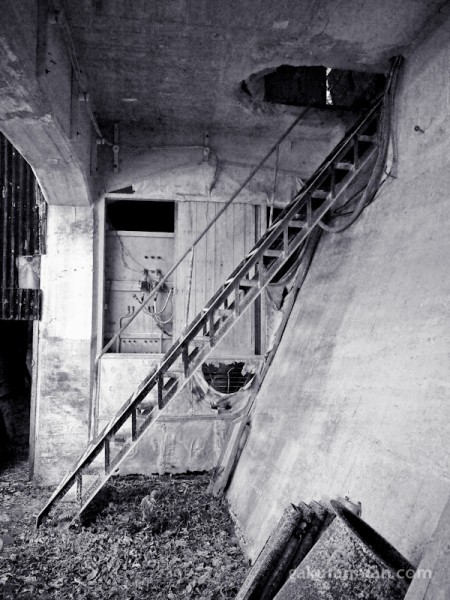 A steely grey staircase leading up to the mine cart tracks. It was little features like this hole cut haphazardly into the stone floor that gave the place its rustic, industrial look.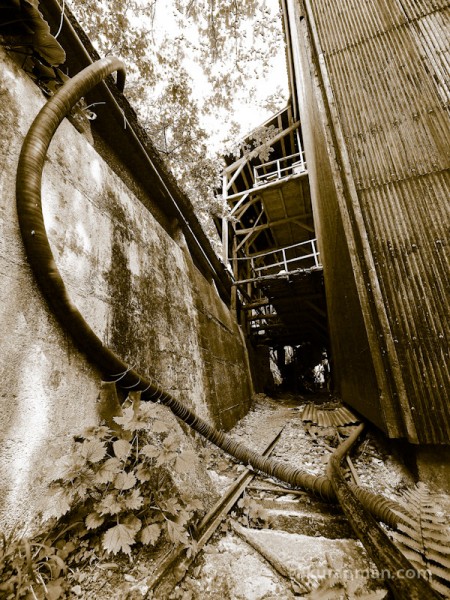 I loved the way this fat old pipe snaked its way down from the foliage above. As we walked into the wooden structures here, we saw that the floors above our head had caved in at certain points. Some of the wooden beams and jagged metal tracks jutted out at around eye level, so we had to proceed carefully.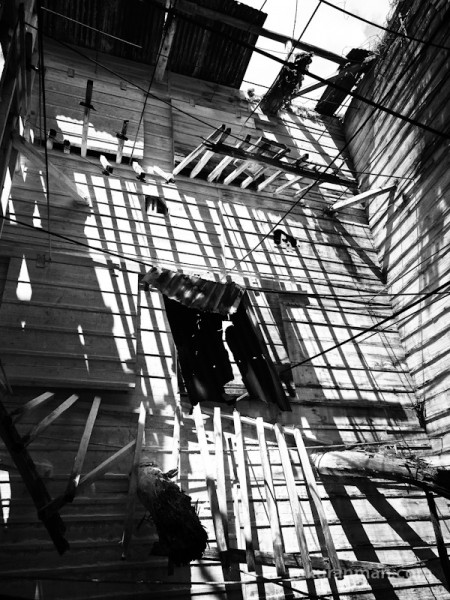 This was one of the areas in the wooden buildings we explored. The walls were a whitish yellow originally and the only other colour was from the blue sky above. Perfect for black and white shadows.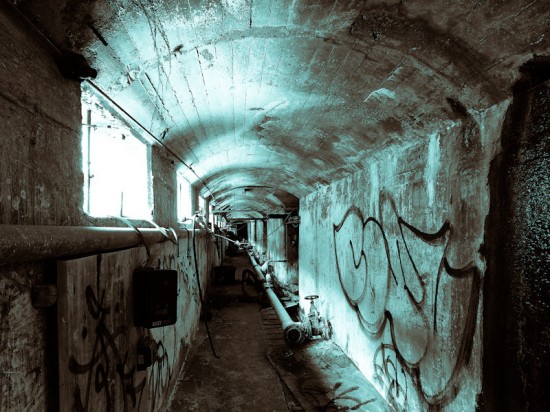 A trip down one of the underground passageways saw some gorgeous light flickering on the walls. Very eerie.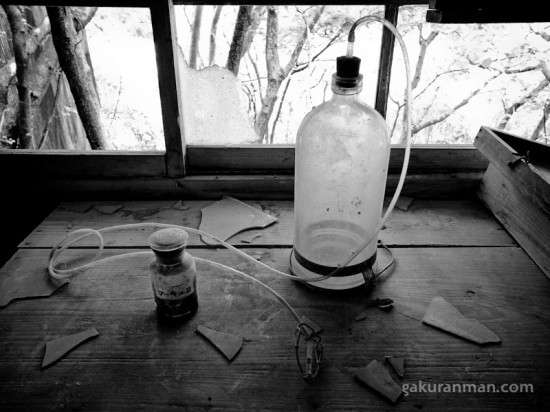 Finally, to round up, here's another of the interesting relics left lying around. It was in one of the worker's shacks, but I'm not exactly sure what it was used for. What sort of liquid would have flowed through that narrow tube..? Let me know if you have any ideas!
Alrighty, that about wraps up the final part of the White Stone Mine. Stay tuned for more fascinating haikyo though!
Also, I'm interested to know what you think about photo editing. I've tried to stay away from too much manipulation in fear that I'm somehow lying to readers about what the ruins were really like. But photography is as much about artistic expression as it is about correctly capturing the light in a scene. So what do you think? Do you like to see artistic takes on the places I've visited or you prefer just to see the reality? How much editing is acceptable?