The online photography magazine f11 contacted me recently requesting an interview about my haikyo travels and urban explorations. The article touches on some of the deeper, philosophical aspects of urbex as well as notes about how I post-process my images and the safety of visiting abandoned locations.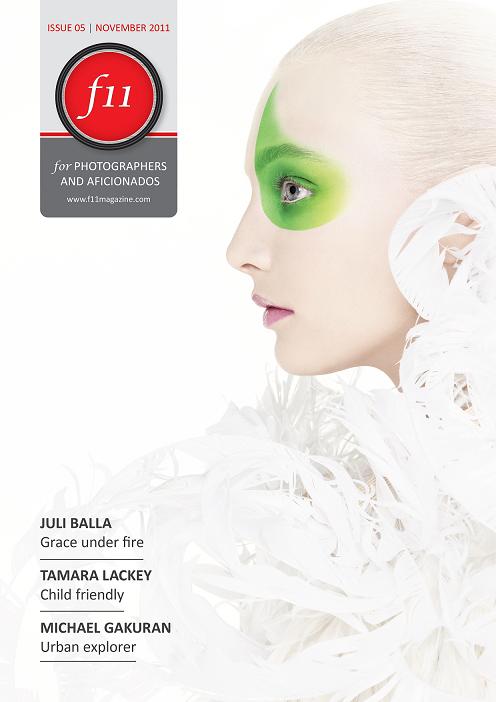 f11 Magazine: for photographers and aficionados

Issue 5 :: November 2011

Features image portfolios from Australian fashion and beauty photographer Juli Balla, and American portrait photographer Tamara Lackey. Plus there's urban exploration imagery from Michael Gakuran in Japan, and New Zealand photographer Michael Ng provides a Real Life Review of his 80 megapixel Leaf Aptus II-12 medium format digital back.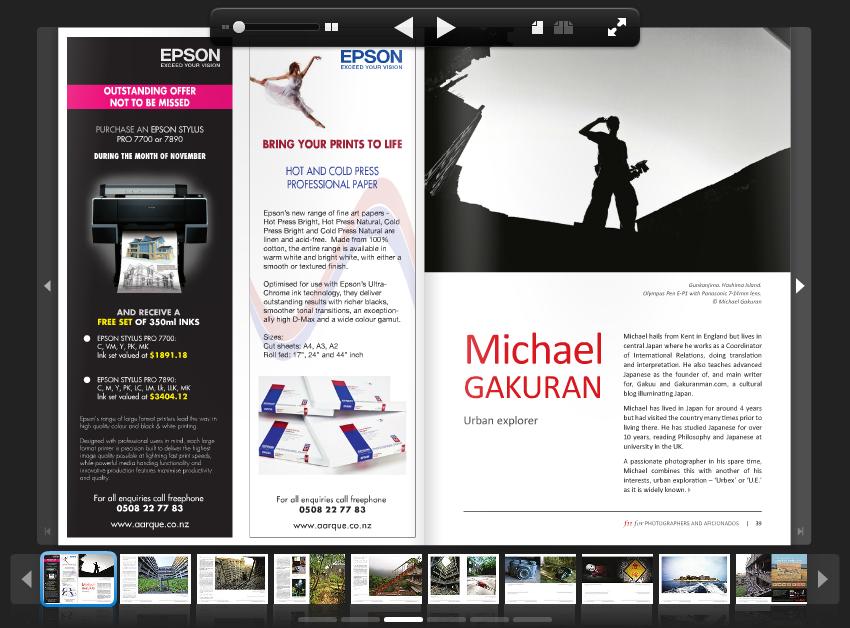 You can view the magazine for free via the online flash viewer or, if you prefer, download the pdf for reading later. My interview begins on page 39.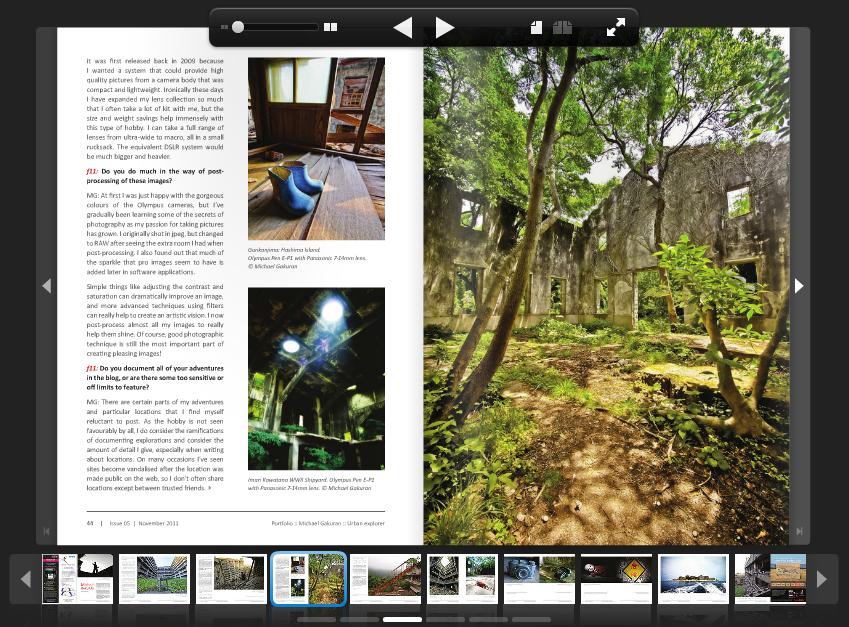 Let me know your thoughts and be sure to subscribe to f11's mailing list to be notified of the newest issue each month. It has some really nice content :).