Since my earlier post, I've been sitting on a bundle of comments in a rather surprising response to my naked outpouring of worry and doubt. I keep meaning to get to them and reply, but I've been rather drained from work lately. It's been rather hectic at the office as we gear up for some big changes beginning April 1st. I've been given the task of organising a small team in charge of keeping the company from suffering what could amount to a huge burden. Changes in Japanese law mean that certain types of company will be required to verify the identity of their users or face penalties. For the company I'm currently working at, this means facing up to the prospect of having some 170,000 members submit personal identification, with more signing up every day. Not a pretty task, as you might imagine.
So as this working week closed, I sat down to relax and watch the Life of Pi with my girlfriend. It was Friday night after all – just one of two nights a week I get the chance to stay up late and do whatever I want without worrying about the morning alarm afterwards. I distinctly remember reading the book of the same name at some point. It was a great story, and the film did it justice. Not long after finishing the film however, I somehow stumbled upon this post, which brought me in a full circle back to the same problem I was dealing with last week.
Just how should I go about organising my life so I can do all the things I really want to do when there's so little time in which to do it?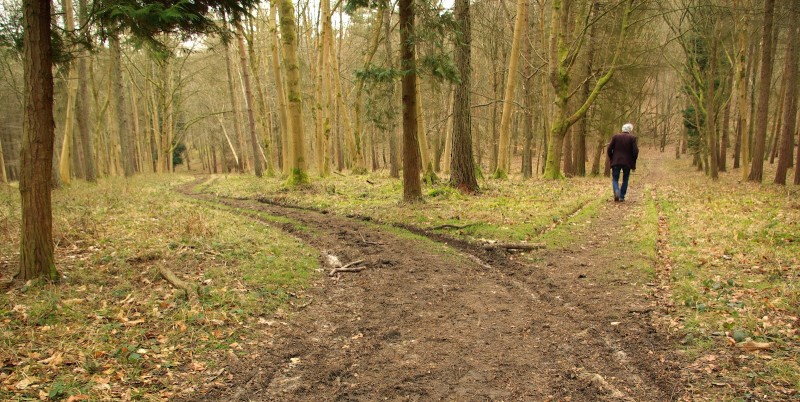 Plunged into a familiar pit of self-doubt, I had a long discussion with my girlfriend about future directions and goals, while still managing to keep things realistic for us both. We've recently moved in together, but I long to get out and travel more for extended periods of time. Perhaps it's just an itch that needs scratching, or perhaps it's something deeper linked to my very core and way of living. I haven't yet come to a conclusion on that point, but I do know that I was left with a very nasty sensation in the pit of my stomach after reading that article.
Travel while you're young. You'll regret it if you don't when later you're an adult with the burden of responsibilities.
Let's not pretend otherwise here – renting a house, getting a full-time job and moving in together aren't the sort of actions that easily mesh together with an adventurous soul like mine, ever longing to break with the ordinary and go places in abandon. But perhaps there is a solution. A little ray of light at the end of our discussion. I feel surprisingly lighter after having the conversation. Optimistic. I know from experience that these sensations are fleeting, so I've learnt to latch onto them in the moment and go with it as much as possible.
I need to write something.
So here I am. Again.
Somehow, things seem just a little more focussed than before. I have a clearer vision of things I know I want to do. As the old metaphor goes – the clouds have parted, at least for just a moment.
I need to travel more. To experience more of the world and grow as a person. I want to write about these experiences and tell them as stories. My brand of non-fiction fiction. My website is one obvious output for that, but certainly not the only one, or perhaps the best. When thinking of solutions, always reject the initial and obvious. Think deeper. What about other mediums for storytelling? Photography. Video. Audio.
Obvious.
Deeper, now.
Books, television, radio, art. Words, conversation. Seminars, events. Tours?
Still too obvious.
Something original. Something more.
The idea itself isn't what's important now. What's important is that I feel like I've taken a step inside myself towards my next goal. I've defined it a little more. It may not be what I ultimately end up doing. It may just be a whim egged on by a late night conversation, some coffee and New Zealand hokey-pokey ice-cream.
But to achieve that goal of travelling more and experiencing more. It's easily said, but rather harder to do in practice. I need time and money. What to do then? I need to be in charge of my own schedule and have more control over my income streams. Only with the flexibility to pause work and take a break when I feel like it will I begin to experience the freedom I crave. Monday to Friday just isn't working for me right now.
Travelling more will demand a minimum financial investment. I need a buffer of savings to help me get from place-to-place, although ideas such as couchsurfing and working as I travel are of course possibilities – perhaps necessities. I need to be able to offer services which I can do on the road. This is definitely do-able even with my current skillset. Japanese-English translation, interpretation and teaching, web design and front-end development as well as SEO optimisation and internet marketing. What I need is an expanded network – contacts to get the work flowing in as a freelancer. Enough so that I have the flexibility to pause life and take a break without too much worry. Also, contract work on the side is a very real possibility now that I don't have to worry about Japanese visa issues for a while. Thank goodness for the 5-year sticker in my passport! All that job-hunting for a full-time employee position last year paid off, thanks to my specific New Year's Resolution.
Suddenly, it all seems quite possible if I plan things accordingly. As with any such venture, there's a fair degree of risk. Freelancing isn't foolproof. But I know, I know I have to do this. Freeing up my time is essential if I'm to pursue my current goals. Procuring a network and multiple income streams are the first step in doing that. Starting a company will happen somewhere along the way naturally, and with a lighter soul, I hope to find more comfort in settling down other areas of my life, such as starting a family.
I'll close with a favourite poem of mine (of which I know admittedly very few). It seems appropriate given my current situation.
The Road Not Taken

TWO roads diverged in a yellow wood,
And sorry I could not travel both
And be one traveler, long I stood
And looked down one as far as I could
To where it bent in the undergrowth;

Then took the other, as just as fair,
And having perhaps the better claim,
Because it was grassy and wanted wear;
Though as for that the passing there
Had worn them really about the same,

And both that morning equally lay
In leaves no step had trodden black.
Oh, I kept the first for another day!
Yet knowing how way leads on to way,
I doubted if I should ever come back.

I shall be telling this with a sigh
Somewhere ages and ages hence:
Two roads diverged in a wood, and I—
I took the one less traveled by,
And that has made all the difference.

Robert Frost
I'm curious. To those reading – how have you secured streams of income such that you're able to pursue your goals independent of the social norm of a Monday-Friday working week?