After several months of preparation, the 2008 JLPT level 1 finally went down on Sunday. Even after my serious bouts of cramming, creating numerous Anki decks, audio files and learning over 1200 words in just two short months, I feel that I have fallen short of the 70% pass mark.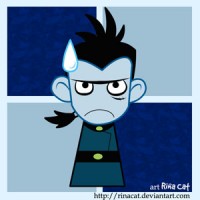 The first half of vocab section went relatively well, being comprised of mainly kanji readings. But the second half contained truckloads of nasty onomatopoeic words and stuff without kanji! I thought I'd never say this, but I wanted to see kanji! As anyone who studies Japanese knows, kanji are often the bane of a student's life (unless they happen to be blessed with knowledge of the Chinese language) and it's almost instinctive to try and avoid them at times. But this time it was the sheer lack of complicated brush strokes that killed me!
Listening was demonic. I kid you not. Quite possibly the hardest tested piece of listening I have ever encountered. The usual pattern is for there to be two or three really tough questions packed with quantum-physics style vocab, and the rest more simple involving subtle trickery and sudden negations of everything that has gone beforehand. But this time the bigwigs decided to throw in what felt like double the usual amount of vocab-nasties! Did anyone get that question about measuring the vibrations or echoes made by animals or the eruption of volcanoes??
So, with the 100-mark vocab section crashing in at a measly 50% and the 100-mark listening not much higher, it all came down to the final 200-mark reading and grammar section. This is my worst section, because my reading speed is just not fast enough. My technique is to blitz the 60-odd grammar questions in the first 15-20 minutes and then spend the remaining 70 minutes engrossed in the reading. In all the practice tests I did, including 2-kyuu, I haven't once been able to finish the reading section on time…
But this time..Through some stroke of fortune, I did! I squiggled the last of my fiery pencil strokes down about 1.5 seconds before the "pencils down" instruction at the end of the test! My heart was thumping during those closing 2 minutes… I always opt to the do the graph question last, because I'm never sure how complicated it will be. Luckily, this time it seemed rather simple. I even impressed myself with my reading speed here – my eyes darted back and forth between the questions and the line-graph, working the 4 answers down to 1. I didn't even read what the graph was trying to show, I just matched up the relevant blocks of Japanese text with the ones on the picture and read the answers to see which described the graph best. I reached a new height in those final moments and couldn't help grinning as I sat back in my seat, looking at a full list of non-guessed answers… Well…some were intelligent guesses…
So, results are out in March, but I'm not hopeful. If I do pass, I'll be damn lucky!
On a lighter note, here's me and other students talking about our favourite Japanese word. It's from a reporter that interviewed the participants at the Japanese Speech Contest that I won this February. Scroll down to the bottom of the page:
News Digest – Favourite Japanese words
Moody Dr. Drakken image by rinacat at Deviantart ^^