Just a little fun I had tweaking the ubiquitous Boss Coffee logo found in Japan. I rather enjoy all those 'Like A Boss!' memes that surface around the internet but was surprised to see no-one had attempted to parody the obvious and the very boss-looking brand logo of Suntory.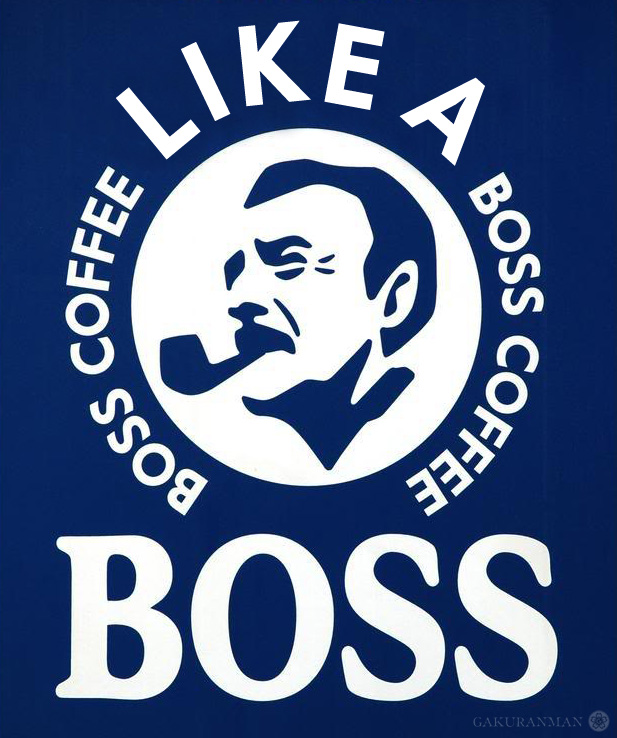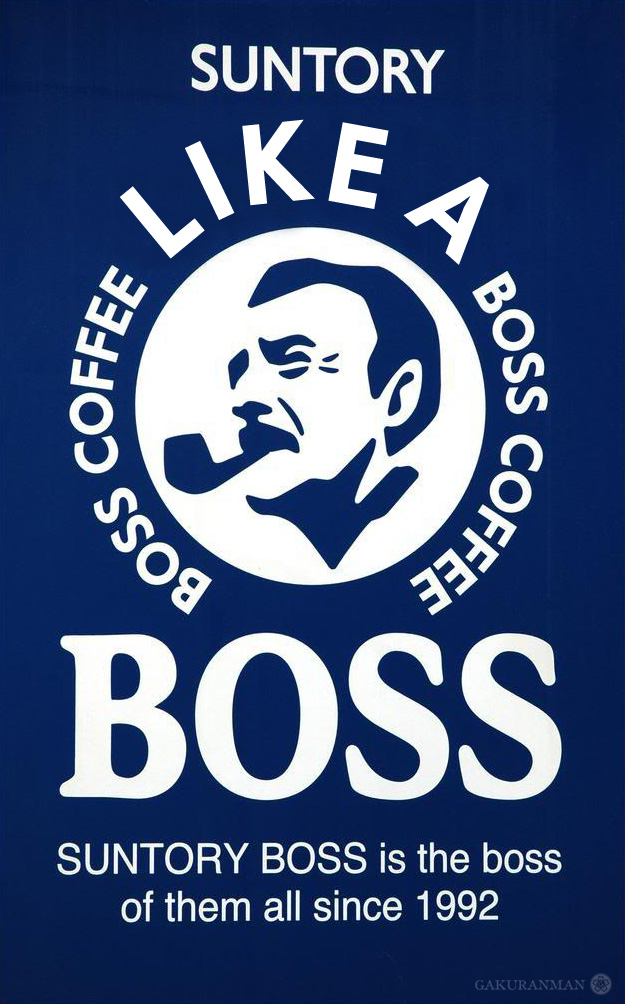 Here in Japan Boss is a brand of coffee, so you'll see this moustachioed dude everywhere. Softbank are currently running a promotion with Suntory to celebrate the 20th anniversary of the brand.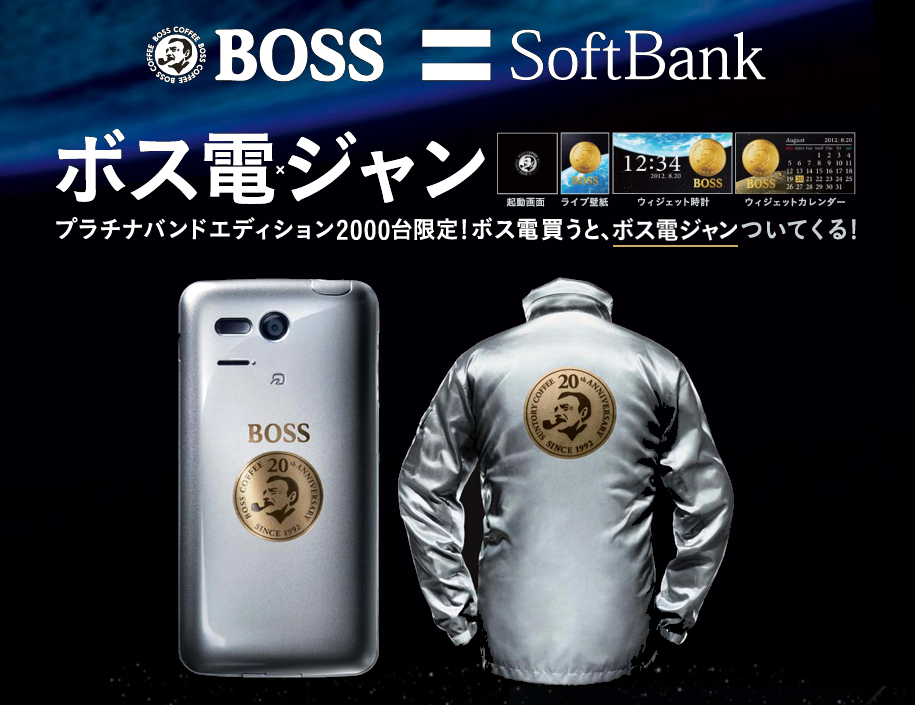 Should you want to, there's the option of picking up a 0 yen smartphone with the boss logo on the back. I don't know about you, but there's something weirdly empowering about walking around with a phone that reads BOSS in large, gold letters.