A portrait of yours truly, Michael, drawn by my good friend David Smith (below), owner of Watermelon Studios. He's an aspiring Manga artist currently in his final year of University studying animation and also an ardent musician.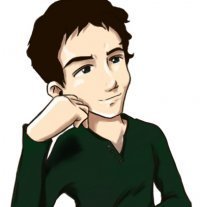 Go and pay his site a visit, request a commission for some art or just read some of his blog.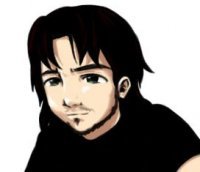 As you might have guessed, it's based loosely on the photo of myself on the About page of Knowing Nothing. Many thanks to Dave! Click the pictures for larger versions!
In other news I'm just three days away from the Japanese Speech Contest in London! I'm currently preparing for some anticipated questions I may be asked after I give my speech. I'll be talking about the Japanese concept of 'Omoiyari' (思いやり), very roughly translated as 'consideration for others'. Wish me luck!