A decaying observation tower and a haikyo museum blanketed in shadows rest at the foot of one active Japanese volcano. Patches of snow cover the surrounding countryside and the ominous gong of a pinprick temple in the distance drifts into my ears on an early winter wind. Here's my recent visit to these ruins.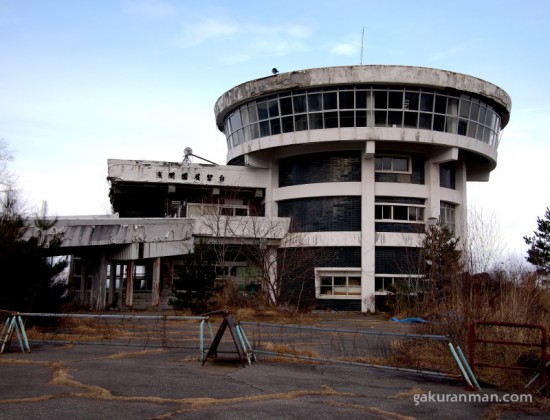 I've been visiting ruins (廃墟 – haikyo) for around a year now, beginning back in the U.K after being inspired by other blogger adventurers, but have never posted any of my trips mainly due to the lacklustre images produced from my previous camera. But having been in Japan for a few months, acquired a new camera (the Olympus PEN E-P1) and already having visited several haikyo by myself, I figured it was high time to reach out to fellow adventurers. Not leaving any time to waste, I recently met up with haikyo explorers Tokyo Times, MJG and Mike's Blender and set off on a 2-day expedition.
By far the most memorable and interesting of the locations we visited was an abandoned volcano museum and its accompanying observation deck. It was everything I'd been waiting for in an exploration and more – fantastic outdoor scenery, a remote location, decaying buildings, dusty basements and the remnants and belongings of people long past. And that's all without mentioning the added surprise of a preserved snake in a jar, along with other freaky critters!
So, without further ado, let's dive right in! I'll split this post into 2 parts, since it was such a good explore.
**********
Finding the place was easy. MJG and Mike's Blender had visited the museum before, so with iphone-powered GPS, a powerful hire car and the infallible car navigation lady, it wasn't long before we located it. Actually, I say it wasn't long, but the place is several hours' drive from Tokyo!
Being so high up meant there were patches of snow still covering the black, volcanic rocks outside. Approaching the museum was pretty easy as well, since it rests just off a hiking trail that leads up the volcano.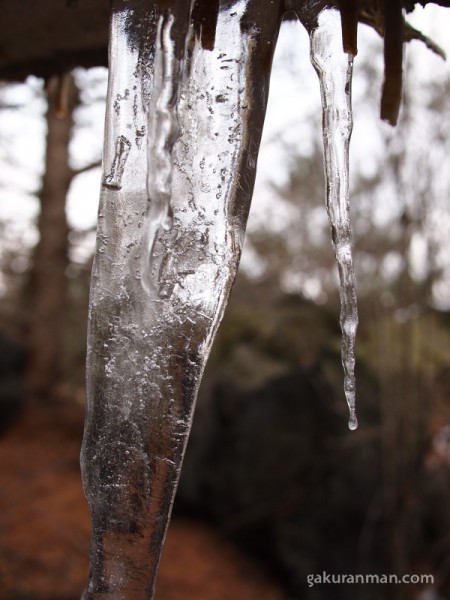 The four of us naturally split up upon entering the open building, although I soon found that knowing there were other people with me made a huge difference to the 'feel' when exploring a haikyo. I'll write more about my experiences in future posts, but visiting a ruin alone increases the fear and adrenalin factor tenfold…
I began from the bottom of the museum and worked my way upwards, snapping away at the various objects lying around. There wasn't a great deal of vandalism in this place – the majority of damage was due to the elements getting in – warping wood, broken windows, cracked tiles – the natural effects of decay.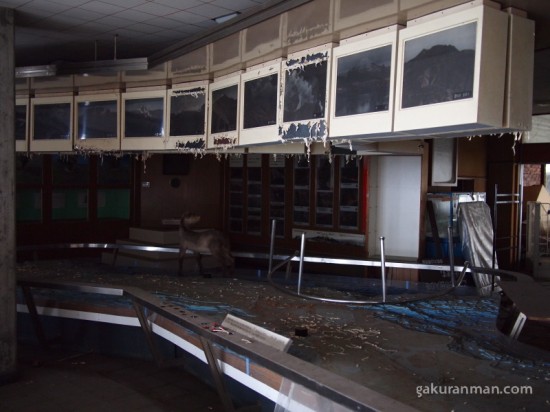 Many of the exhibits were still intact, including a massive butterfly display! I took this next picture right before I found a panel of light switches hidden in the corner of the room. Upon pressing them, a disco array of old, groaning lights flickered on throughout the room, some of them stuttering and failing in the process.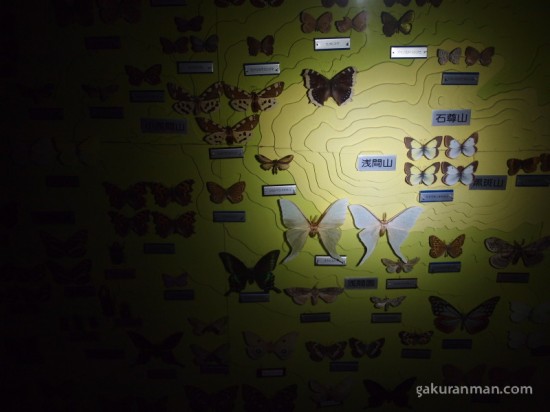 But amongst all the old picture panels, museum exhibits and decay lay various objects begetting my curiosity. Take this old vinyl disk for example. Was this on sale in the museum shop around the time it finally closed..?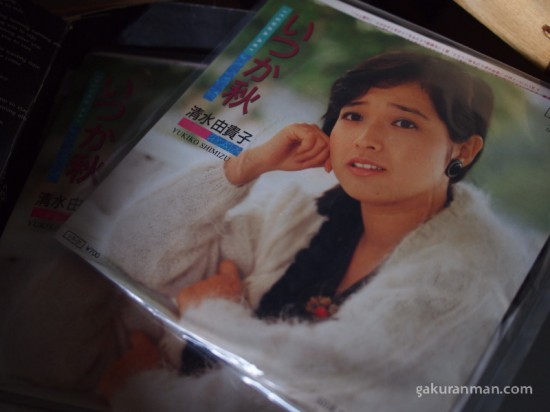 Or how about this weird alien cardboard cutout? I found a leaflet in the museum depicting its opening with the different exhibits and this guy happened to be in one. But why an alien in a volcano museum?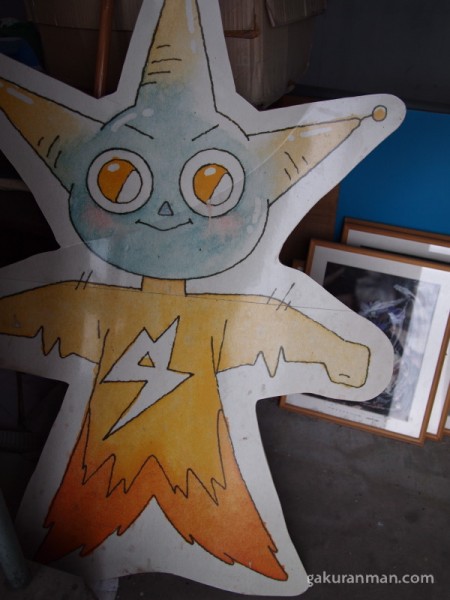 Here's an image of the leaflet I found. Looks like this place was supposed to be big. I wonder why it was abandoned..?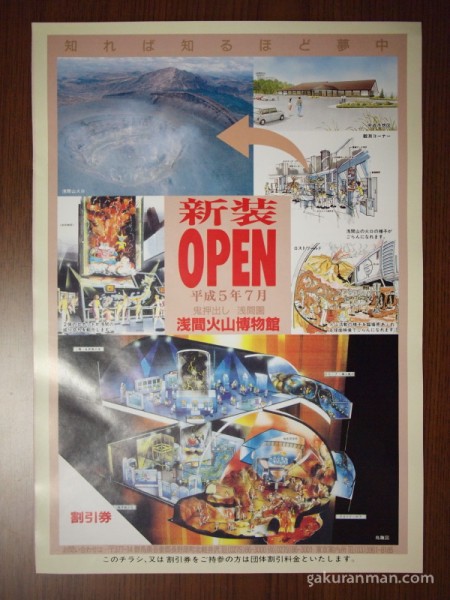 Perhaps this calendar can shed some light on the scene? 1993… Seems like this place has been closed for a while.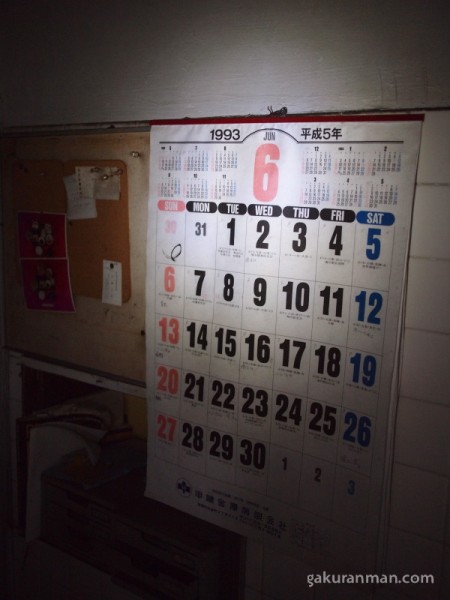 If that is the case, then it doesn't even bear thinking about how grimy the stuff in the kitchen probably is…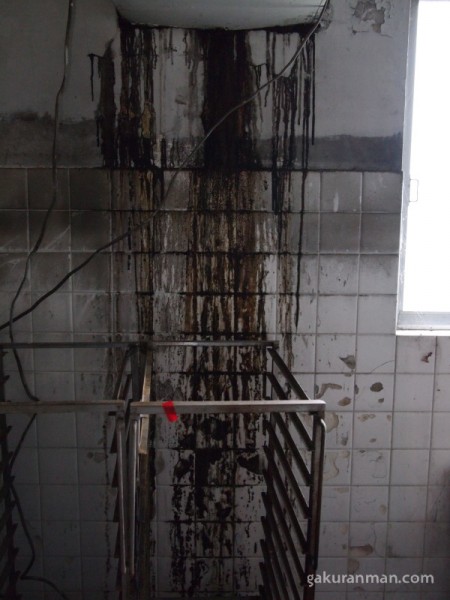 And it would probably be sensible to keep this particular oven closed rather than inspect its contents… But I had to take a peek anyway. The rusty door below this dial opened with a menacing squeal…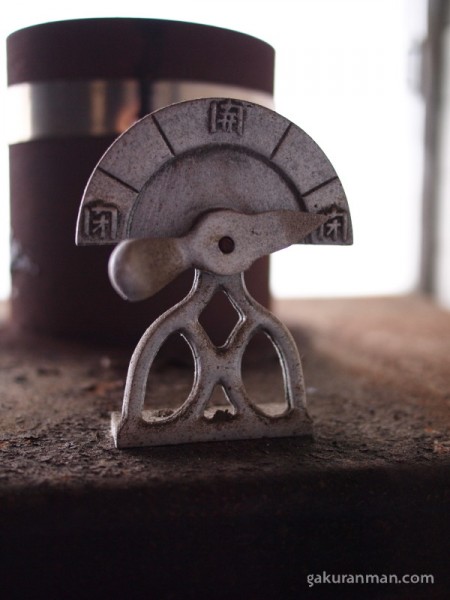 And as I crunched my way around, I began to find more and more artefacts of a personal nature – business cards, keyrings, files stuffed with documents and research papers. But that was nothing compared to the array of critters hiding down in the basement. They made this freakish deer look tame in comparison…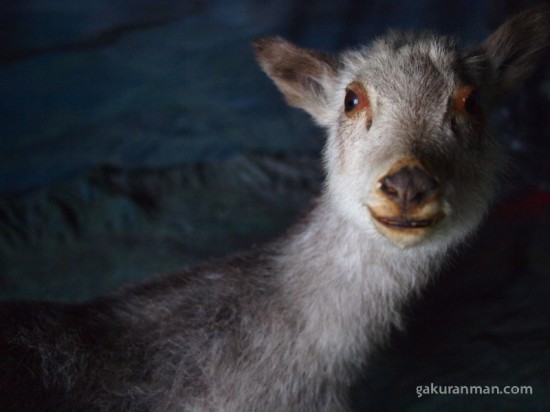 At first it was a shock surprise. Who could have thought the researchers at this museum would hide a preserved snake in a jar among the dusty basement boxes?
But that wasn't even the biggest surprise! Not far from our slithery friend was a box full of delightful oddities, all slumbering away in their tightly sealed jars. I do believe this may be the bioluminescent hotaru ika (firefly squid), but I can't be sure…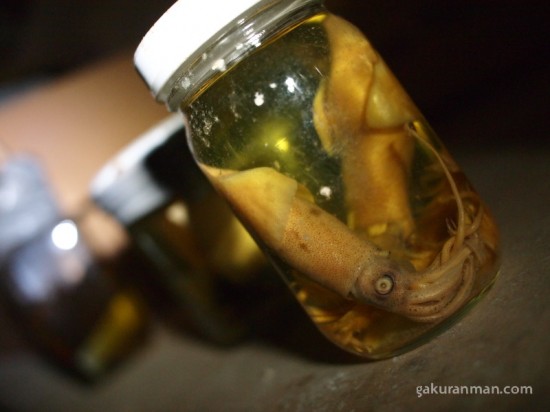 And if the sea life wasn't enough, various jars of mushrooms, a shrimpy mole and a couple of mice were also among the collection. Remarkably well kept after all these years too, I might add.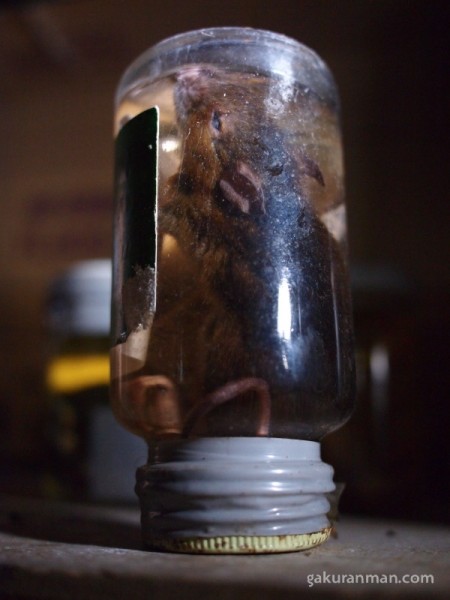 Next up – the observatory! Be sure to take a look – there's a video included too!
**********
Notes:
Approach: Easy – following a hiking path up the volcano and in through the open doors.
Highlights: Preserved animals in jars, dusty boxes filled with volcanic artefacts in the basement, discovering the (working!) light switches to the display exhibits.
**********
Please bear in mind that going to visit ruins is dangerous and in many cases illegal. I take no responsibility for your actions and their consequences. Also, I will not answer requests for information on locations, their names or advice for entering the places I write about for the simple reason that it leads to many of them getting vandalised and sealed up completely. Thanks for understanding.