Nikkei Trendy is a popular trends magazine I've been roughly following since arriving here in Japan. I first discovered it while researching for essays at university for the marketing module I took and was impressed with its pleasantly laid-out design and ease of readability. I'm aiming to move into a marketing and design field upon finishing my current job as a Co-ordinator of International Relations, so I hope to write more about current trends in Japan, as well as fill in the gaps in my knowledge.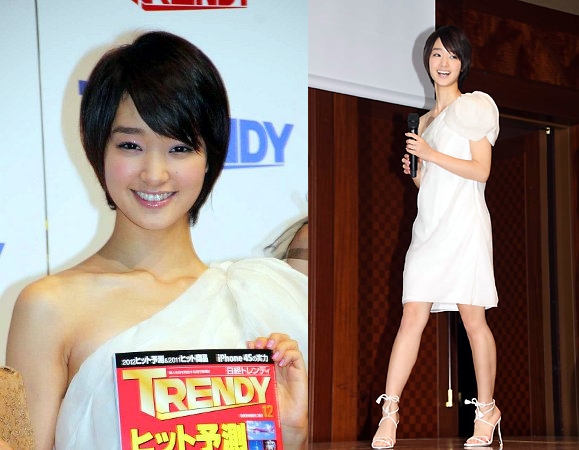 This year's young actress, Gouriki Ayame, was chosen as the Face of 2011 to introduce the magazine at the press event, as well actress Katase Nana and Ohne Hitoshi, producer/director of the hit film this year 'Moteki'. Nikkei Trendy has been publishing these annual lists of since 1987, and it's a great way to get an overview of popular trends in the past year, determined by three factors – sales, innovation and impact. It also makes its top 10 predictions for the upcoming year too, which makes it especially interesting to compare the predictions from last year to the hits this year.
Hikosaemon beat me to the punch while I was writing this post, but hey. Let's get started anyway!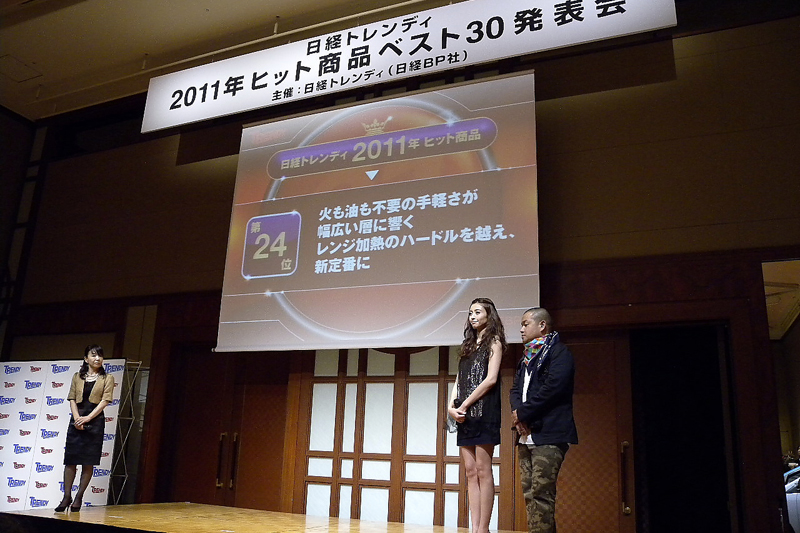 Top 10 Product Predictions for 2011
---
Hikosaemon has a handy list with further explanations of last year's predictions.
2011's hit keywords were 'Small Luxuries / Mobile Diversity' (プチ贅沢・モバイル多様性).
#1 – Geo-location Games & Prizes – 得するジオゲーム
#2 – Mobile Beauty Products – モバ美(モバビュー)
#3 – Home Appliance-Linked Smartphones – スマホリンク家電
#4 – Fishing Gear for Women – 釣女ギア(ちょうじょギア)
#5 – Luxury Shinkansen Tours – 新幹線・極上ツアー
#6 – Notepad-sized Tablets – 新書サイズタブレット
#7 – Natural Product Cosmetics – 多様生物コスメ
#8 – Nissan Leaf & Electric Car Conversions – リーフ&コンバージョンEV
#9 – Automatic Vending Machines – おまかせ自動販売機
#10 – Commuter Shoes – 通勤トーニング・シューズ
So how do they match up to the products that were deemed popular? Here are the top 10 from this year's list of 30 popular products.
Top 10 Hit Products for 2011
---
#1 Smartphones – スマートフォン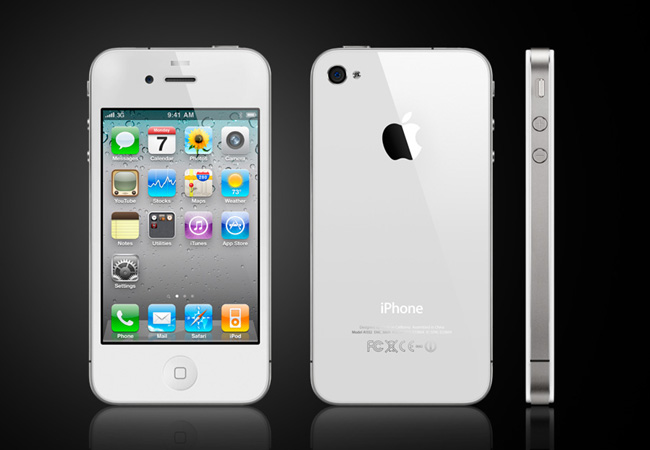 No surprise here. Over double the 2010 sales at around 20,000,000 handsets, iPhones and other smartphones have taken off in Japan and the boom continues, with new models being released alongside the traditional clamshell-style phones. Newer models manage to cram everything inside, including the 'three major features' (3種の神器) – Osaifu, One-seg and Infra-red previously only found on regular clamshell-style phones. Several of my younger Japanese friends, and pretty much all of my foreign friends have one. Just me that hasn't jumped on the bandwagon. Yet.
#2 Facebook – フェースブック

Hikosaemon has an excellent analysis of why Facebook became hot this year:
This time last year, Facebook was dead and buried in Japan, unlike Twitter which was very much up and coming. Uncomfortable with the requirements of disclosing personal identity and other information, Japanese users have for years avoided Facebook. However, very astutely, Facebook threw its substantial pile of cash at a commercial tie-up with Japanese advertising monolith, Dentsu back in February, and instantly Facebook suddenly started getting not just widespread advertising, but a lot of favorable media coverage and discussion embedded in existing magazine articles and TV shows, including Nikkei Trendy. The quake itself was used to boost the profile of Facebook – where Twitter was far and away the most useful source of information after the quake, many magazines started – questionably to my mind – claiming that Facebook was the most useful online tool after the quake.

Whatever was going on in the background getting Facebook so much media attention, sure enough, the Dentsu generated boom occurred, and this year I have been flooded with Facebook friend adds from hundreds of old Japanese workmates and friends. The rise of Facebook this year has been something to behold, and completely against my expectations, which shows the power of institutional marketing machines in Japan.
#3 "Energy-saving" Fans – "節電"扇風機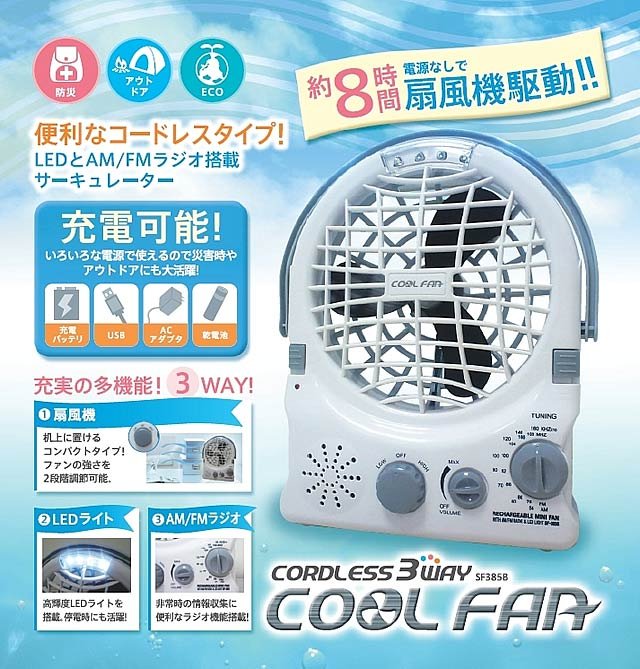 This is one product that is clearly the result of the Great East Japan Earthquake. I even bought a floor fan myself from Muji to circulate the air. I reorganised my room so that my desk was under the air conditioner and bought ice pillows for sleeping on at night. As a result, I didn't use my air conditioning unit as much this year, and when I did, it was generally between 28 and 30 degrees C, quite a bit higher than the temperatures I was setting last year. But it wasn't all about saving electricity – several luxury brands such as Dyson's bladeless model and Balmuda's model which marketed the 'quality of air' also sold well for prices between 20,000-50,000 yen.
#4 Sanyo GOPAN Bread Maker – GOPAN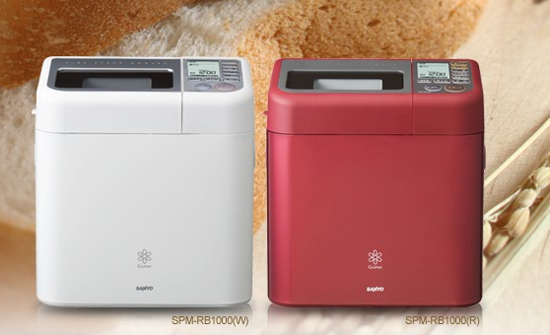 A new type of bread maker marketed to Japanese consumers on the premise they one could make bread from using the rice at home. Orders were so great during the initial launch that they had to stop taking them until April 2011 – 60% of the annual predicted sales were taken in 3 weeks! Orders didn't cease even after being re-initiated, and it looks set to sell over 200,000 units by the end of the year.
#5 Nissin Cup Noodle Rice – 日清カップヌードルごはん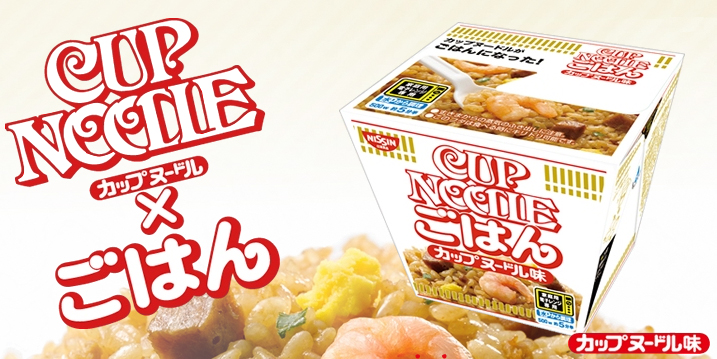 The market for microwave meals (即席食品) looks set to double in size in 2011, despite poor performance in the past. One product in particular has done very well – the Nissin Cup Noodle Rice product has, by leaning on the popularity of the Cup Noodle brand, managed to surpass expectations. After initial launch in August 2010, orders were so high that they were stopped and the production line increased for a nationwide launch in July 2011.
#6 Daihatsu Mira E:S and Mazda Demio 13 Sky Active – ミラ イース &デミオ 13-スカイアクティブ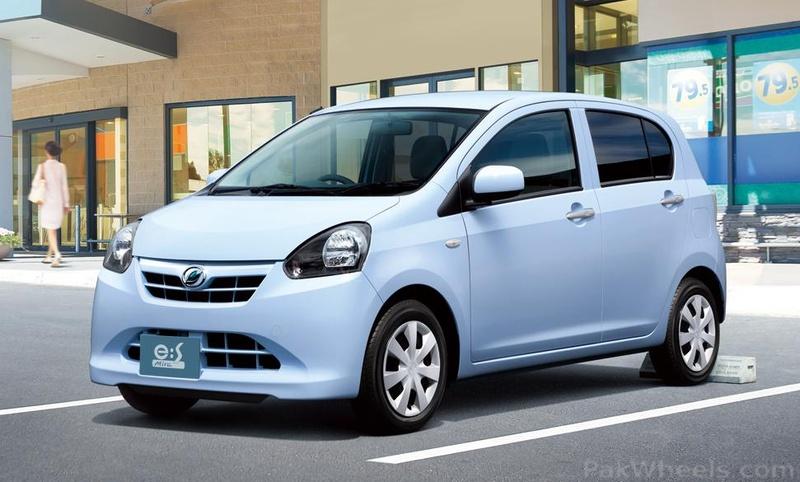 Compact cars which get high mileage and have a low fuel consumption. Having started learning to drive in Japan this year, I've become more aware of the sorts of differences between types of car, and especially the mileages they get. One car I've practised in is over 10 years old and has especially poor mileage – about 3km/litre. In contrast, some of the newest cars are insanely good, with 30km/litre when driving without stopping. The Daihatsu model is one such vehicle. A light 660cc car with a compact build and very competitive price at 800,000 yen and as such has succeeded in capturing young adult consumers and men who wouldn't usually consider a light car. Mazda also succeeded in creating the Demio – a normal powered car that also runs at 30km/l.
#7 Makkori Rice Wine – マッコリ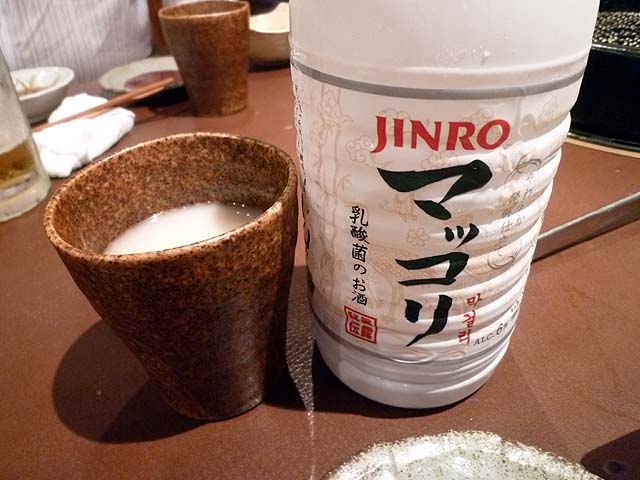 The Korean rice wine Makkori from Suntory has doubled its imports over 2011 to around 3,000,000 cases of the alcoholic beverage. Targeted at women aged 20-30 for home consumption, the drink Seoul Makkori and Jinro Makkori succeeded in capturing the attention of young women looking for a sweet drink with a rich tradition.
#8 Willcom Call Anyone Plan – だれとでも定額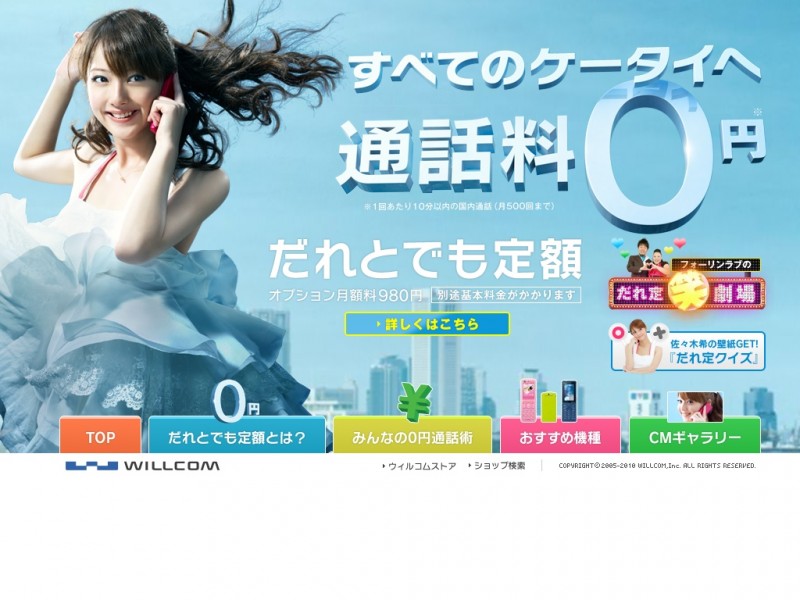 A fixed rate calling plan offered by Willcom has re=started the PHS boom of the 90s. For 980yen/month, for up to 500 calls under 10 minutes each, the charge is free. At the end of 2010, Willcom opened up the service nationwide and also ran a campaign in January that offered a free second handset to friends or family. It also benefited from heavy t.v. coverage and a catchy name だれ定 – 'fixed for everyone'.
#9 Loxonin S – ロキソニンS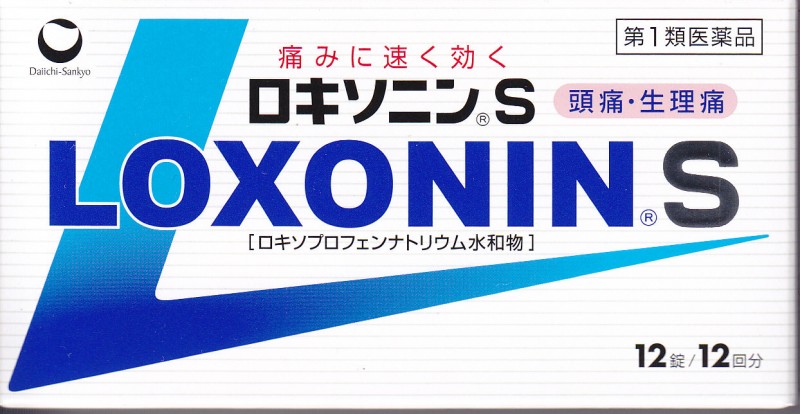 A well know pain killer that was previously only available on prescription became available over-the-counter. Over the year prior to selling the product, over 8000 briefing sessions were held around the country to teach pharmacists about the class 1 drug in order to sell it in ordinary stores, contributing to the success.
#10 Kamen Riders Transformation Belt (DX Orz Driver) – 仮面ライダーオーズ 変身ベルト DXオーズドライバー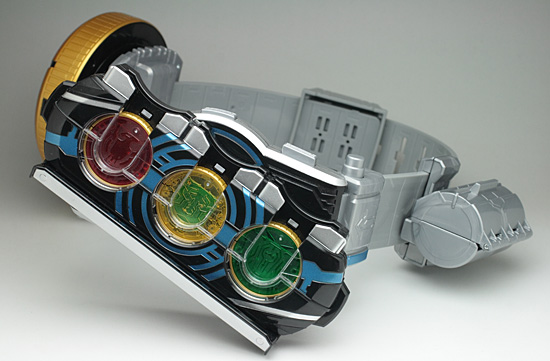 A toy belt aimed at kids that has had great success in sales due to its combination of medal choice and card game. Children collect medals (of which there are over 100 varieties) and insert them into the belt. This responds to the the combination of medals (which contain IC chips) once inserted into the belt, which play a transformation song when scanned. The medals are low priced and available via a variety of different means, including capsule machines and in sweets.
**********
There seems to be little correlation between last year's predictions list and this year's hot products, with perhaps exceptions for smartphones (although not linked to home appliances), and electric cars (a preference for high mileage, low fuel consumption cars). Of course, making predictions is extremely difficult, as there are numerous market factors that cannot be well determined in advance. There are also unforeseen events, such as disasters like the 2011 Great East Japan Earthquake and global economic changes that were unaccounted for this time last year.
Hikosaemon notes, however, that the publishers have tieups with various companies, so lists like this tend to reflect the marketing and business strategies for product makers for the upcoming year. So while they list may be a useful barometer for determining what sort of things we are likely to see advertised, it's not always a very good indicator at what will turn out to be a hit product. The point he makes about predictions being self-fulfilling would logically seem to be true, but comparing last year's list to this years shows a woeful lack of accuracy in the predictions.
Publishers tend to work cooperatively with companies to get the inside information and scoops they publish, but as a result, they tend to be very good on detail and analysis, but lukewarm at designating clear WINS and FAILS for products.

Nonetheless, Nikkei's reputation, popularity, and close ties with many of the companies it features means that when they publish a list of "top 20 hit product predictions for 2011", this is often something that you can take to the bank. While there is of course editorial input into such lists, the general content tends to reflect the marketing and business strategies of leading product makers for the next year, so they tend to foretell what we are likely to see featured in newspapers, magazines and television commercials for the next six months, which often makes the predictions self fulfilling.

As a result, such top 20 lists tend to be pretty accurate and interesting peeks into the year ahead.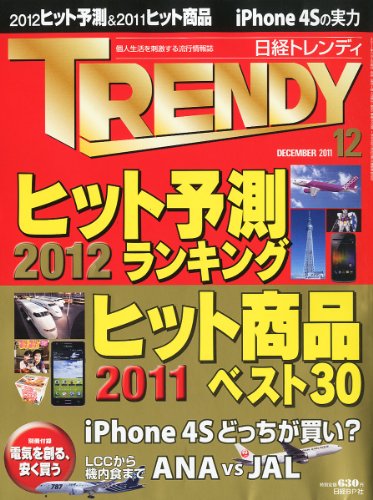 Top 10 Product Predictions for 2012
---
The hit keywords for 2012 are 'Escaping the Nest' and 'Re-inventing the Old' (脱巣ごもり・定番×新技術).
The first is a very interesting term. It's a reversal of 巣ごもり(すごもり), meaning 'to withdraw to one's nest' or 'spend more times indoors'. It's often used in the term 巣ごもり消費 – indoor spending – a consumer trait that places more emphasis on spending money on products that are meant to be used in the home, as well as including indoor shopping habits, such as using online marketplaces like Amazon.
 2012年のキーワードは「脱巣ごもり」「定番×新技術」。2011年に「超巣ごもり」を強いられた反動で、旅行やレジャー需要が盛り返すと予測する。その脱巣ごもり系商品・サービスの中でも超目玉となるのが2012年5月22日に開業する東京スカイツリーだ。
Conversely then, 脱巣ごもり is the opposite – 'getting back outside' or 'escaping the nest'. Tours around Tokyo's new Sky Tree, as well as luxury cruises for the family are predicated to be big this year. I wonder if those predictions extend to a drop in online spending and a return to the high streets? Seems a little far-fetched to me…
The second keyword 定番×新技術 – familiar devices x new technology – revolves around re-inventing old standards. 'Short cuts that give a little extra'. The best example of this merging of new technologies into old, proven concepts is the 2nd ranked prediction this year – augmented reality trading card games. Trading card games are a tried-and-tested moneymaker, and handheld game devices are very popular, so the hope is that merging this new AR technology into existing products will invigorate the market and also attract new users.
 また、「定番回帰」現象が目立った2011年よりもさらに進化し、王道の商品に最新技術やアイデアを施した「王道プラスアルファ」的な商品が増える。中でも注目は2位の「ゲーム機連動ARトレカ」。大人気のトレーディングカードが、AR(拡張現実)という「最新技術」と携帯ゲーム機という「強力なツール」と連係。従来のユーザーだけでなく、新規客をも呼び込むことになる。
Here's the list:
#1 Sky Tree Tours – スカイツリー下町観光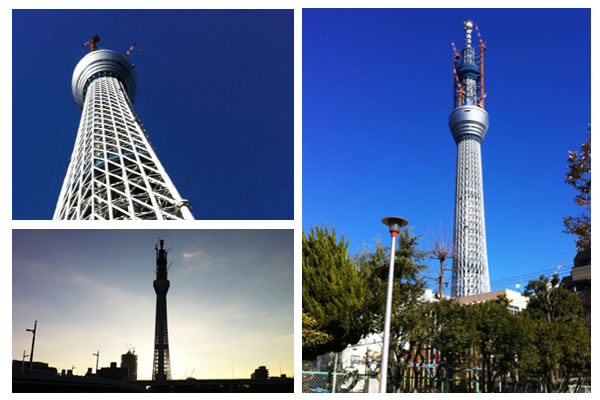 Downtown Shitamachi is forcast to help revive Japan's tourism with both domestic and international visits to the new Tokyo Sky Tree. It will begin taking pre-orders for tours as of 22nd November 2011, for the grand opening on 22nd May 2012.
#2 – ゲーム機連動ARトレカ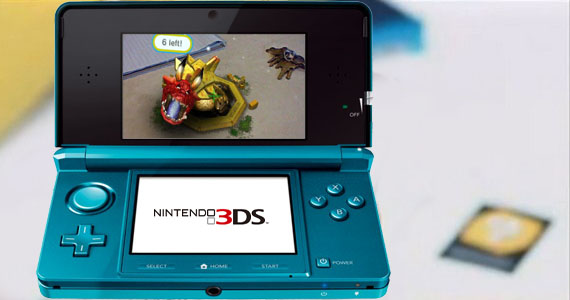 Popular trading card games will be combined with augmented reality (AR) technology in handheld games devices such as the Nintendo 3DS and upcoming Playstation Vita to digitally manipulate the real world. This looks incredibly cool! It's expected to draw new consumers to the devices.
#3 – Children's Dance Wear – キッズダンスギア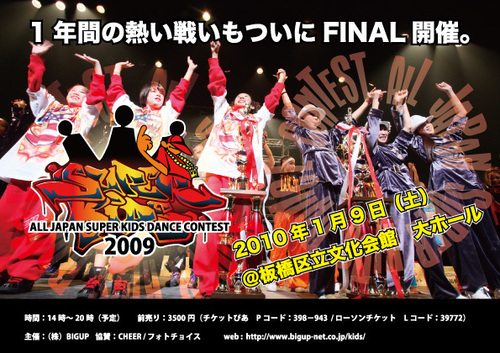 Fashionable dance clothing and shoes targeted at kids, due to the increase in popularity of dance through groups such as Exile and K-pop stars Kara. Dance will become a compulsory subject for kids in the 1st and 2nd years of middle school, so that's also likely to have an effect.
#4 Order-made Smartphones – スマホオーダーメード
The boom of smartphones doesn't look set to die out yet, but the focus of the battle may change. Apparently there are still a lot of new smartphone users who really don't know how to get the most out of their phones, so marketers are set to focus on this lack of ability when selling new models, such as by offering beginner's classes and simplified models.
#5 All-purpose Television Recorder at 100,000 yen – 10万円全録レコーダー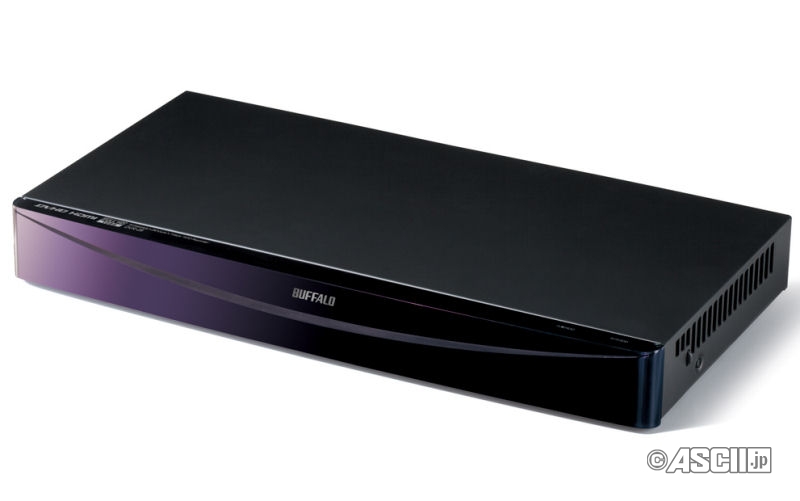 An all-purpose television recorder. The newest 2TB device from Buffalo, set to be priced around the the 100,000 yen mark, is capable of recording 8 different television stations at once, for you to watch later at your convenience. I'm curious how the television networks and advertisers will take to these sorts of devices. They put the power in the hands of the consumer, so there's a potential loss in revenue and impact from previously unskippable adverts.
#6 Toyota Aqua and PHV (Hybrid Cars) – アクア&PHV(プラグインハイブリッド車)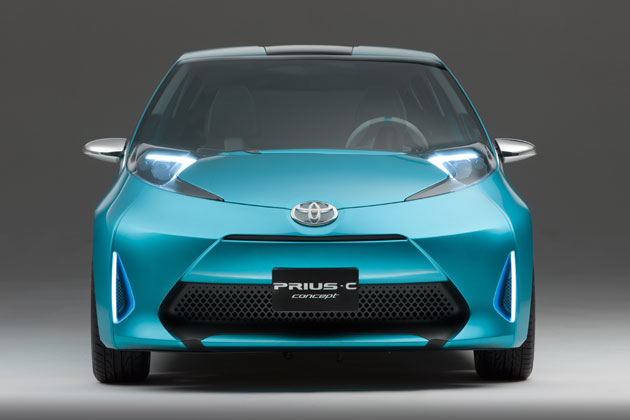 Ultra compact, low fuel consumption and high mileage vehicles, the Aqua and PHV hybrid cars are set to take eco-friendly transport to the next level. The Aqua will be capable of 40km/litre and is a normal powered car at 1800cc available for 1,690,000 yen. The PHV is a 'Plug-in Hybrid Vehicle' utilising both electricity and petrol in order to power itself. The problems with EV Electric Vehicles are that, for long distance travel, a large battery and long charging times are required. A hybrid car uses both an engine and a motor to minimise CO2 emissions. The new plug-in hybrid however, will further extend these benefits by adding a battery to the mix, allowing travel over short distances around town to use very little fuel at all.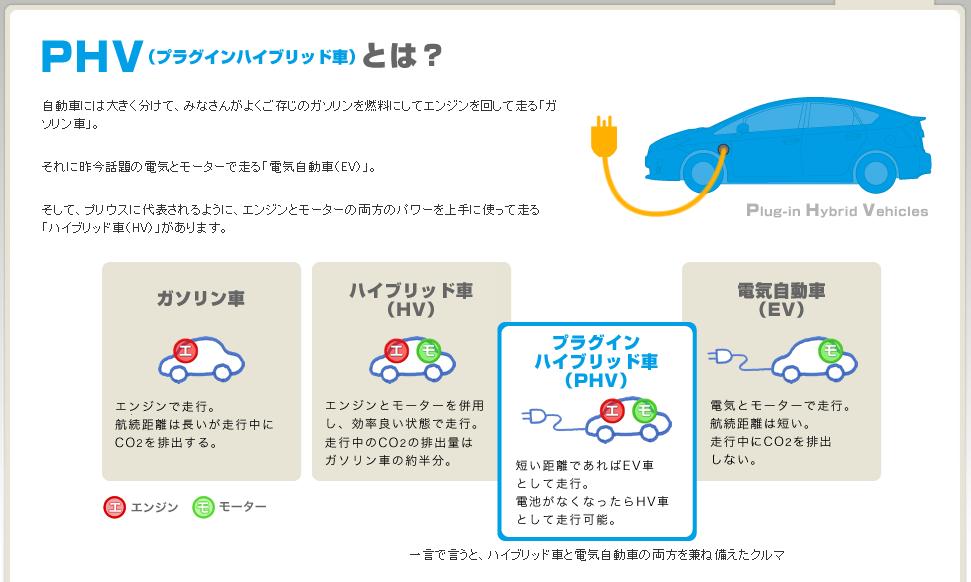 #7 Low Cost Carrier Air Travel on Domestic Routes – 国内線LCC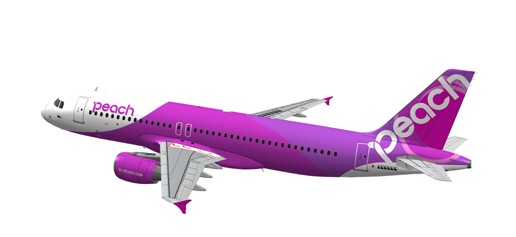 Domestic air travel in Japan is becoming cheaper, with a battle between the major carriers to lower costs. New low cost carriers such as ANA's Peach Aviation are springing up one after another, promoting great savings on many domestic travel routes as an alternative to transport such as the train or bus.
#8 Time-saving Cooking Devices – 時短調理ツール付き調味料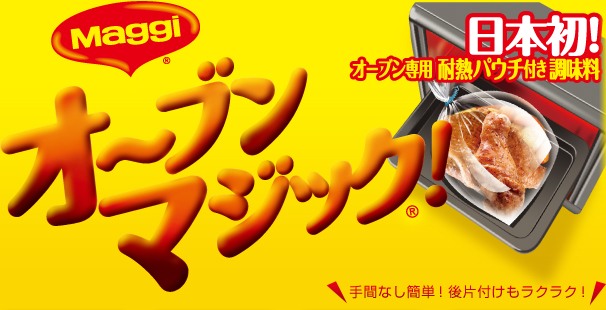 With the pressure to cut back on electricity usage this past summer, an unexpected change occurred in the kitchen. The new focus was be on making nutritious and good food without using much gas or electricity. It's expected that this trend will continue with various seasonings and flavourings selling well, in addition to time-saving devices that allow preparation of easy meals in the kitchen. Such things as seasonings that include kitchen tools and devices, such as Maggi's roast chicken seasoning that comes with a special oven bag to cook the meat in.
#9 Non-alcoholic Bars – "ノンアル"酒場

With the rise in popularity of non-alcoholic beer and drop in sales at drinking outlets such as izakaya due, in part, to the disaster this year and wanting to get home earlier, the natural prediction is to expect bars to begin offering more non-alcoholic choices to the menu. These could include non-alcoholic wines and cocktails, shochu and even amazake.
#10 4G Routers – "4G"ルーター

4G routers are expected to continue with the trend of ever-increasing download speeds on the internet. 3x faster than the existing 3G networks, it can offer speeds of between 40-110mb/s – easily enough to watch films without playback issues (providing the company streaming them has enough speed in its upstream). 3G trails behind with a mere 14mb/s. My how far things have come since my little 56k connection…
Sources: Nikkei Ranking, Uguisu and the December 2011 edition of Nikkei Trendy.
Hikosaemon's posts and great analysis of this year's rankings: Part 1, Part 2.