Over the past few months (or perhaps years), I've increasingly become aware of my tendency to become fixated on people in other professions. Very often when watching videos (TED talks are great examples), reading books (lately entrepreneurial titles), meeting friends (recently the Tofugu team) and hanging out at networking events (Business in Japan, First Step Up – etc), I find myself drawn into the other person's world. I find myself utterly captivated by who they are and what they do. What makes them successful in their niche and what gives them their driving force to get up in the morning and go out to do great things.
Why can't I be like them? I wonder. What I couldn't do if I had those skills and experience!
And then shortly after the highs gained from the buzz of interaction have lessened, I sink back down to overwhelming reality to ponder my own existence. I feel the same as I did 7 years ago, right on the verge of entering university. The same ideals and lofty aspirations. The same drive to do something great and live life to the fullest. And yet here I am, 7 years later, with a degree and several years work experience, a semi-successful website and a collection of amazing explorations and experiences under my belt. But my direction is still unclear. I turn 27 soon, but I still feel as lost as I did when choosing my A-Levels which, incidentally, were Maths, Physics, Design Technology (Product Design), Philosophy of Religion and General Studies, with a side-order of GCSE Japanese.
"Because I want to keep my options open." I said.
Everything seemed so much simpler in primary school. I love animals, so it was obvious that I was to become a veterinarian!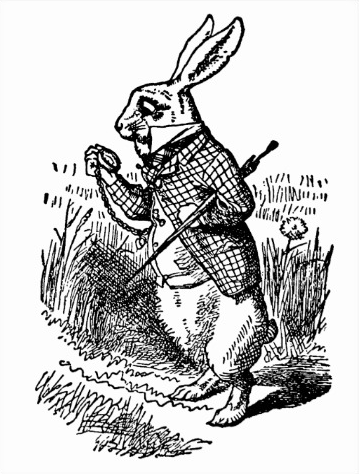 The world is full of such diverse and beautiful things. From one day to the next, my attention flits capriciously between topics and genres, fields and across borders. I want to do this. To pursue that. To conquer those. But I lack the skills or the means and my tendency to empathise with people too much means my attention moves quickly from one thing to the next. But most of all – most painfully and acutely of all – I lack the time.
Oh Time. That abstract concept I tackled in dusty philosophy libraries at university. I'm no closer to mastering it or really understanding it now than I was then, but at least I say say I am able to think about it. Really think about it. Time in a philosophy classroom and time in the real world almost seem to be different entities entirely. In the classroom, a swollen behemoth of a topic, everlasting and infinite. On Sunday night, a mere wisp of a presence simply leaving us wondering where the weekend went. Finite.
So yes, time. I want to do all these things but am forever reminded of my own transience and limited nature. How could I possibly do everything? I couldn't, surely. To do everything would seemingly necessitate forever to do it. Or could everything be done in a finite amount of time? I digress, and theory does not help us here. Let's take a look at a real-world example. Just one of the many skills I admire in people and wish I had.
Programming. Oh how I admire engineers and coders who can execute an abstract plan and build a very real product or service. Programming is very much a skill that is within my means of acquiring. I already have the building blocks – a logical mind and attention to detail, as well as the ability to step back and see the whole picture. But the nitty-gritty skills, understanding of technologies and different languages – those elude me. I've long used HTML and CSS to build websites, even dipping my hands into PHP from time to time, but to be able to sit down and type a series of characters such that they connect and operate together to do something, well, that's not in my skill-set yet. I've talked to programmers about picking up these skills. I'm looking at several years before I could competently create something using PHP, Javascript or Ruby. That's not even thinking about stuff like Java and C+. Several years… Like most of us, I don't have the means to give up my job and focus exclusively on education, so everything has to be done on the side.
So why don't just do it? you may rightly wonder. Because becoming a programmer and acquiring those skills is not the only thing on my list. Learning the guitar and piano are other goals. Writing a book, shooting a documentary, travelling and exploring abandoned buildings. To start and build a business, understand stocks and investments. To explore the deepest depths of the oceans. That's all without mentioning other more domestic goals such as getting married and having a family someday, as well as simply just enjoying time spent with family and friends. By devoting my free time to studying programming, I become unable to pursue other goals. Should I give up those other goals? Relegate them to the late years of my life? How should I prioritise all these different impulses inspired by the people I meet and interact with? In turn, how do they prioritise such an enormous amount of things to do with such little time? How do they make these important decisions that ultimately mould them into the individuals they are. That's perhaps the biggest challenge facing me right now, and I feel a little like Lewis Carroll's White Rabbit.
"Oh dear! Oh dear! I shall be too late!"
As this is a journal entry, I shan't include something as formal as a structured argument or conclusion. That's what a journal is for! A splash of thoughts relayed from pen to paper, or in this age, from keys that go click-clack to a hard glass surface in front of me. But what a joy! To be able to share with potentially millions of people at the click of a button. Not that I'm so vain to think that such an entry would be read by such a magnitude of people!
And so time goes on. While the number of possible directions I could take in my life keep increasing, the time to do so keeps decreasing. I must find a way of focussing my efforts and defining my truest and most fundamental goals to pursue. I fear that if I do not make the right choices, I shall run out of time and come to regret my decisions.
Should anyone be reading, let me ask you to ponder this: With so many potential avenues open to you, what methods have you used to eliminate and organise them so that you can focus on the things that matter the most to you?