The new Olympus OM-Digital EM-5 has just been officially announced. It hasn't been long since I did a field test for the E-P3, but I've been following the rumours and leaks about the E-M5 for some time now, and the new micro 4/3 camera is shaping up to be quite a beast! I'll be continually updating this post with pictures and information I come across.

The new camera will be available in silver or black from the end of March 2012 for $999.99. As usual Olympus Japan are having their pre-launch campaign where you can receive free stuff.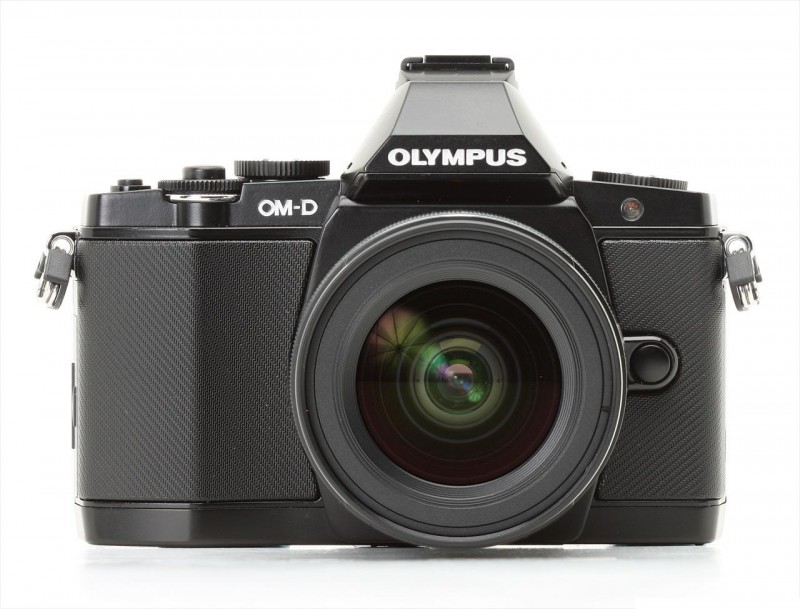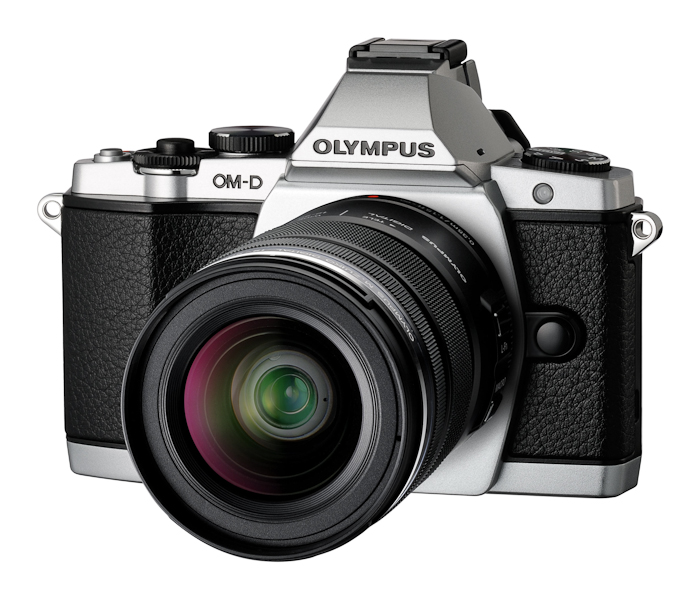 The new camera has an ISO range of ISO 200-25,600 with a 16MP sensor (likely the same sensor used in the Panasonic G3, with Olympus tweaks). It remains to be seen if there is a sizeable jump in quality over the previous PEN cameras, but my fingers are crossed! Very interesting are the addition of two dials on the top of the camera. They can be set to change different settings. I should imagine many photographers will set them to change aperture, shutter, exposure correction or ISO. The function button can also be fixed to a range of different settings, such as dedicated button for autofocus. This is great news, as it means less time wasted hunting through menus and more time snapping away!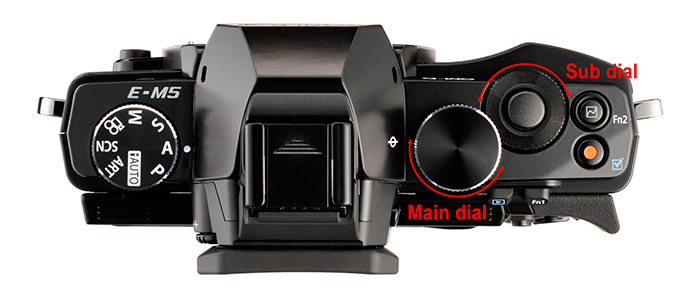 The Hump, as it has become known, on top has generated a fair bit of criticism already, and it can seem rather large when viewing the camera as a standalone object. But put it in the hands of a real person or compare it to other cameras, and you'll see just how tiny it really is!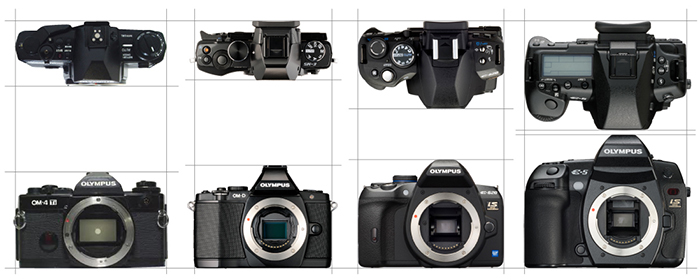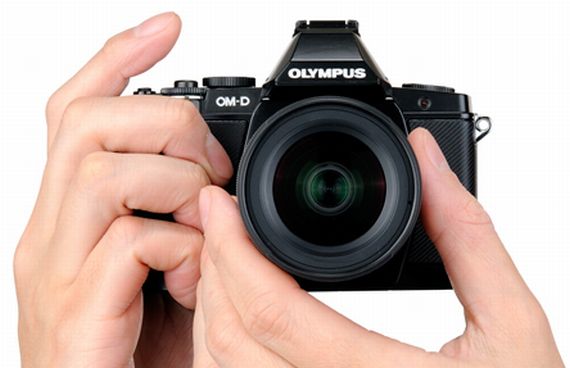 The reason for The Hump: to allow room for the port used by Olympus accessories.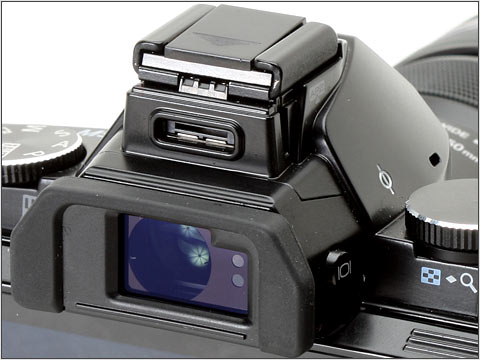 Here are a couple of spreads showing the new camera and accessories.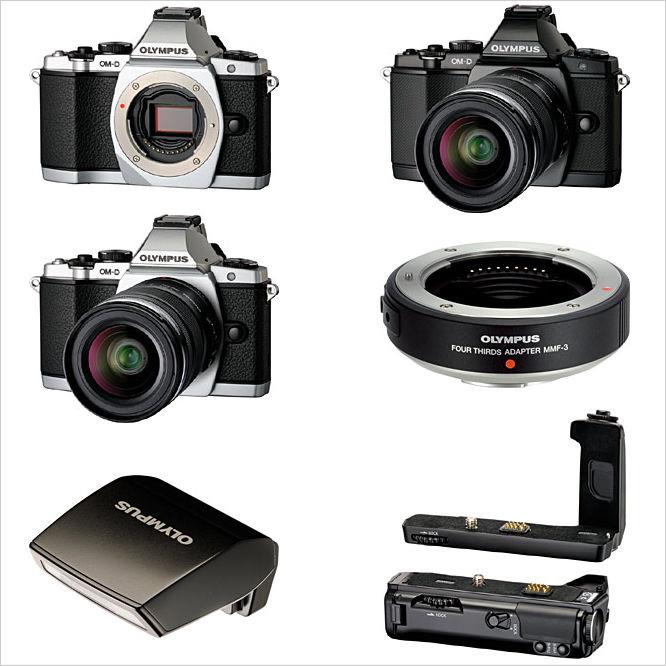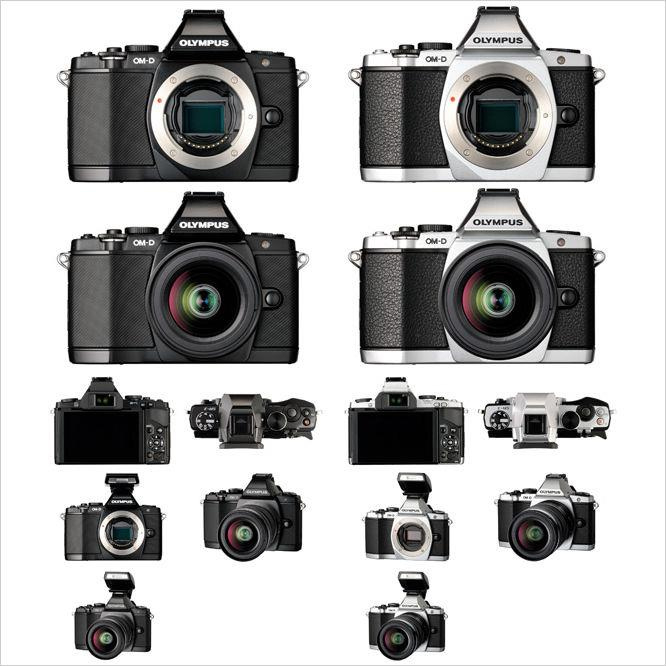 Feature Highlights
---
1. Electronic Viewfinder with 1.44 megapixel resolution (advanced aspherical optics, 18mm eyepoint and 100% field of view)
2. World's fastest autofocus speed using FAST-AF technology (with 35 AF zones and 3D AF tracking)
3. World's first 5-axis image stabiliser (maximum -5 EV stabilisation capability; live image-stabilised view; built-into camera body; stills and video)
4. 16 megapixel LiveMOS high-speed image sensor (ISO 25600 maximum sensitivity)
5. TruePic VI advanced image processor
6. Full HD video with Multi-motion image stabilisation (broadcast quality; stereo sound)
7. 3 inch tilting OLED touch-screen with 610,000 pixels
8. 9 frames per second sequential shooting rate
9. Splashproof and Dustproof metal alloy chassis
Other Features
• New EVF Creative Control function provides live interactive highlight and shadow adjustment and white balance control
• Ergonomic twin input control dials
• Bundled with clip-on FL-LM2 weatherproof flash
• Wireless flash control (when the bundled FL-LM2 or the new FL-600R strobe unit, is attached)
• Shutter speed range 60-1/4000th seconds including Bulb
• 120fps maximum EVF display rate in still shooting with 29ms display lag enables sequential shooting display with minimal viewfinder delay (default frame rate is 60fps, adjustable to 120fps). Video refresh during video recording is as fast as 240fps, reducing the rolling shutter effect entirely.
• New Li-ion battery BLN-1 and new charger BCN-1
Points of (Personal) Interest
---
Finally Olympus have released a camera with a built-in viewfinder. I was impressed with the existing VF-2 viewfinder, but never found much need for one in my E-P3. Recently though, I've realised that a viewfinder can be very useful when using telephoto lenses to keep the camera steady. I know a lot of professional photographers have also been crying out for an in-body viewfinder, so this is a welcome introduction. A pity though that the built-in flash was removed. But we have weather-sealing and Olympus will bundle a small flash to act as a wireless trigger in the E-M5 box, so it's only a minor inconvenience for me. Most of my photography is without the use of a flash and the only time I did use the built-in flash was as a wireless trigger for an external flash unit.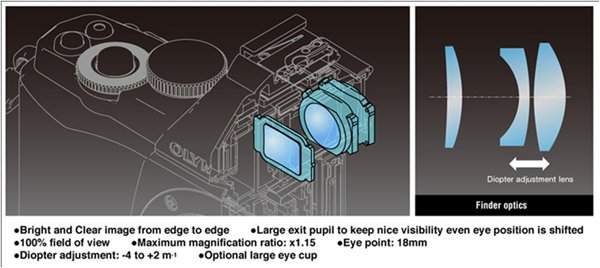 I've always found the In-Body Image Stabilisation (IBIS) on the PEN cameras to be exceptionally useful, so the claim that Olympus has re-designed the stabilisation system to move up from 2-axis stabilisation to a 5-axis system is exciting. This is especially so because Olympus claims the new system can be used when shooting video and that the IBIS will stabilise the video when walking! (The old IBIS could not be used in video mode, and instead digital stabilisation was used, causing the dreaded jelly effect). On that note, the video mode is Full HD, 1920×1080, 60i at 30 fps, recording 20 MB/s. Although the claimed 5-stop benefits sound rather exaggerated, I've experienced firsthand the difference IBIS makes when shooting in a low light conferences with the PEN cameras, so I've no doubt that the new system will be very good.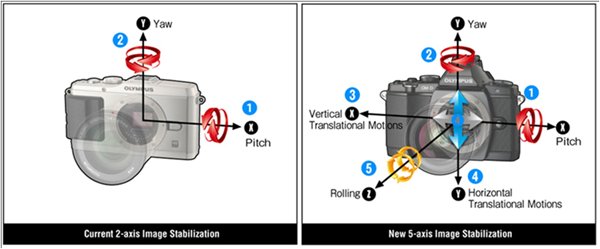 The E-M5 is fully weather-sealed to the same exceptional quality of Olympus 43 cameras (such as the E-5). It has a rugged magenisum alloy chassis to protect the internal components, as well as weather-proofing on the bundled miniature flash unit, new battery grip and the 12-50mm kit lens. I haven't found the lack of weather-proofing in my E-P3 to be a problem yet, but the full metal body and direction Olympus is heading towards a professional line of cameras is very appealing!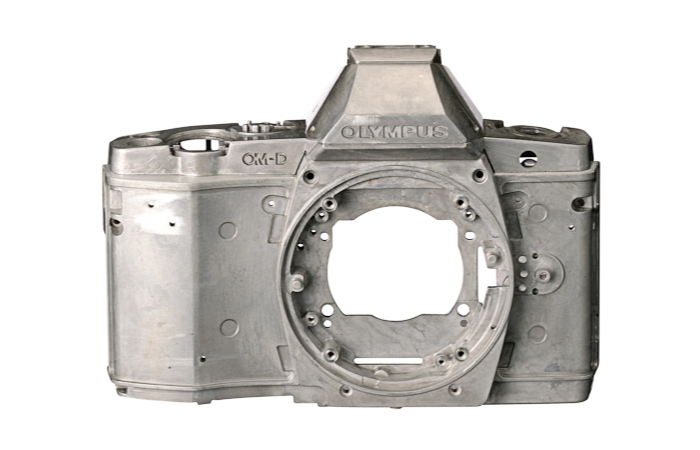 With 35 AF points, Olympus is also claiming that the camera has the fastest S-AF (single shot auto focus) in the camera world. I know for a fact that the E-P3 was a huge improvement over previous models and rivalled many DSLR cameras. As I said then, whether or not it actually is the fastest in the world is largely irrelevant marketing speak. What matters is that Olympus are confident enough in the AF speeds to rate it against other professional cameras. I've had no problems with my E-P3 AF speeds, so I doubt I will with the E-M5. It will be interesting to see however, how much AF tracking has improved (Olympus claim there have been big advancements) and if low-light AF is faster (Olympus claim it is very accurate, but the absence of speed claims in low light is noticeable).
Of interest too is the increased frame rate for shooting. There are reportedly two modes, low and high. Low can has a buffer for 17 raw images and shoots 3.5fps or 4.2fps with IBIS switched off. High has a buffer for 11 raw images and can shoot at 9fps with both IBIS and C-AF (autofocus tracking) switched off.

New lenses! A very promising 75mm f/1.8 portrait lens (equivalent 150mm reach) and 60mm f/2.8 macro lens are set to be released by the end of the year(!) I would have liked to see them earlier than that, but I am excited for the 75mm lens. It will give a depth of field close to that of an 85mm f/1.4 lens on a 1.5 Nikon crop sensor. I've wanted to take shallow depth of field portait street shots for ages and often marvelled at the images made by the Nikon f/1.4 85mm lens. This looks to be the equivalent m43 lens to do it! And with super-fast AF, too :).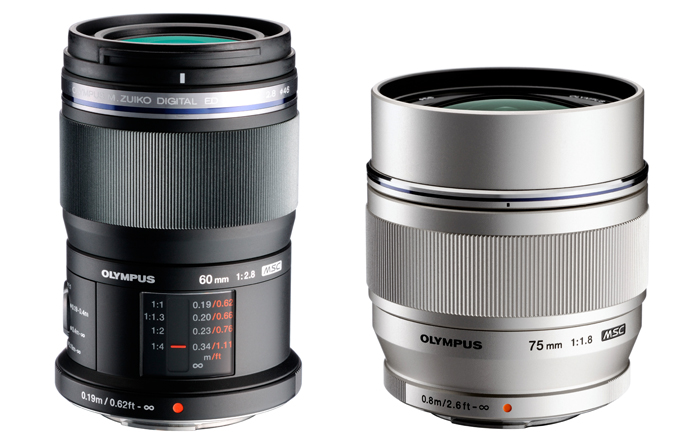 There will be a new underwater housing for the E-M5 available this summer! The PT-E08 will be rated to a depth of 45 metres. I'm hoping the new housing will allow connectors for two external underwater flashes – there certainly look to be two holes for connectors on the top, but it's difficult to determine. It also looks like the camera might use a fixed lens port, but hopefully we may see third party lens ports for other m43 lenses (such as Panasonic lenses) or even wet lenses in the future! I was very close to buying an underwater housing for the E-PL2, but decided not to because of the slow autofocus. With the speeds of the E-P3 (and likely E-M5), this will no longer be a problem.
The camera also comes with a tilt-able LCD screen and additional battery grip for vertical portrait-style photography. Naturally the battery grips are also weather-sealed. Also of interest is that the tripod mount is off-centre, which means that I may now be able to change the camera battery while the tripod plate is fixed to the camera. Nice. A new flash unit (allegedly with a faster refresh rate than the sluggish FL-36R) is being released and a new flash bracket too, which should come in very handy when doing macro photography. The new flash unit also has an LED that can be used in video mode.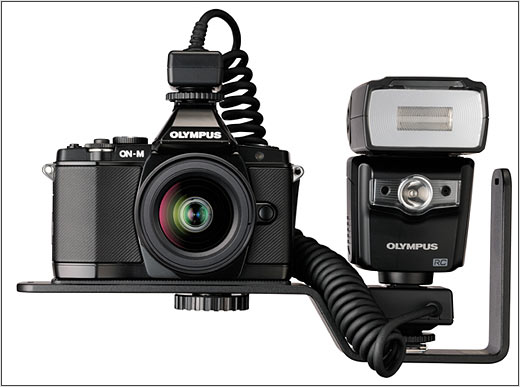 Another minor revolution is the "Live Bulb" mode. This mode lets you see a photo being exposed in real time for up to 13 seconds. Imagine the possibilities – when shooting fireworks, you will see the trails and can determine when to stop exposing. Similarly, with lightning photography, one can see the development of the picture and any captured strikes, choosing to finish the exposure when satisfied with the image. Or perhaps you're into light painting in haikyo – no problem. It's quite an exciting new feature!
Below is a size comparison chart of the E-M5 with other mirrorless cameras. Even with The Hump, it's a remarkably tiny and solid little camera!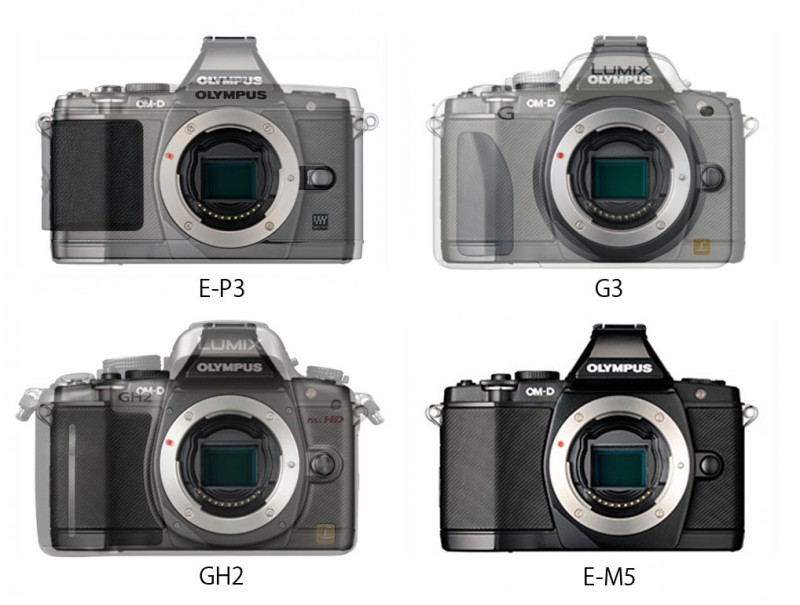 Official previews and other useful sites are listed below.
Sources:
OM-D Official Site
43 Rumors
Olympus.co.jp
Accessories
Olympus.au
Olympus.au
Dpreview
Eprice High ISO samples