What does it mean to become Japanese? Can a foreigner or 'gaijin' ever fully integrate into Japanese society such that they blend in and are treated 'normally'? A recent video foray into this tricky topic.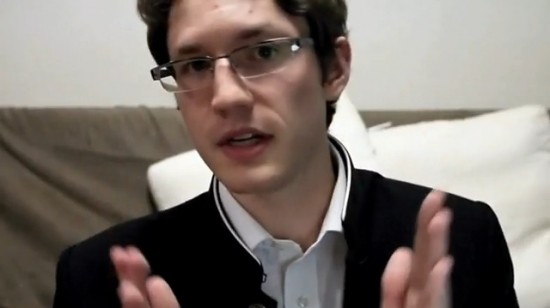 There's a lot of interesting stuff to watch, so fix up dinner, plonk yourself down in front of the computer and get stuck into the wide variety of opinions and ideas brought up by several different foreigners in Japan. My thoughts are right at the end of this post. But we're getting ahead of ourselves, so let's go back right to the start…
**********
BobbyJudo brings up the issue:
'If you master Japanese language and culture and started living in Japan in a real way, you will be recognised as a Japanese citizen.'
There were many great responses to Bobby's video, but the real drama began when popular Japanese vlogger Hiroko over at HirokoChannel said:
'In Japan you are a foreigner, and that's okay', seemingly implying that foreigners won't be fully accepted and that they should not take issue with that.
Tokyo Zeplin took issue with Hiroko's video and particularly that statement she made and responds by saying that he 'wants Japanese people to treat him equally'.
Hiroko responds to clarify her position and misunderstanding about foreigners accepting themselves for who they are and in an attempt to quell the uprising of 'racist' comments being left on her video.
Gimmeabreakman pitches in and defends Hiroko, adding his own learned advice from many years living in Japan.
Hikosaemon gives us an impromptu and highly detailed account of his attempt to become a Japanese salaryman and explains his own wise views on becoming Japanese.
Finally, I decide to give my two socio-evolutionary pennies on the subject in response to Hikosaemon. Basically musings about there not being enough mixed ethnicities in Japan for foreigners to blend in at this point in time, but that as Japan opens up more and more foreigners find themselves embracing Japanese values and living there permanently that this will – hopefully – begin to change.
Also, how is it best for Japan to internationalise in such a way that it does not lose its culture and traditions, but also so that it may better interact with other countries on a global scale?
But this is certainly not the end of this debate! I would love to hear your opinions on whether foreigners can ever become Japanese and be fully accepted into Japanese society. What do you reckon? Is it possible and how can it be achieved?