Haikyo (ruins) are often very unsettling. The eerie silence punctured only by unknown bumps in the dark. Warped, decaying wood and floors riddled with damp. Such was the onsen resort hotel I stumbled upon recently. Something about this one said I shouldn't enter alone, so I enlisted the help of a friend…

This is far from my first ruins exploration (better known as 'urbex' or 'urban exploration'). I've been pursuing the hobby for over a year now, slowly gaining experience and a backlog of photographs. Nor has it been my first trip with a friend – the great majority of excursions are made with in groups, such as my recent trip with three fellow haikyoists. It's just safer that way. You never know who you might meet or what may happen.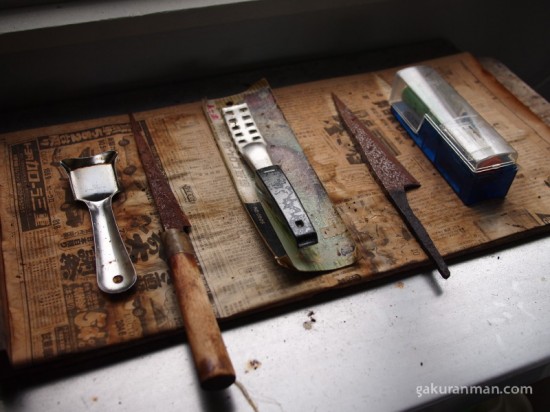 This time definitely called for the company of another. I discovered this mammoth hotel completely by chance. It just sat there slumbering amongst the mountainside foliage under a dark sky during a hiking trip I took this Autumn. I hadn't the time to explore it at that time anyway, but I did poke my head in the door to see what state it was in. I remember quite vividly being greeted with a pitch black corridor stretching ahead of me and a set of hollow guest rooms. As I edged my way in, I was startled by a towering white lampshade sitting silhouetted against the light from a nearby window.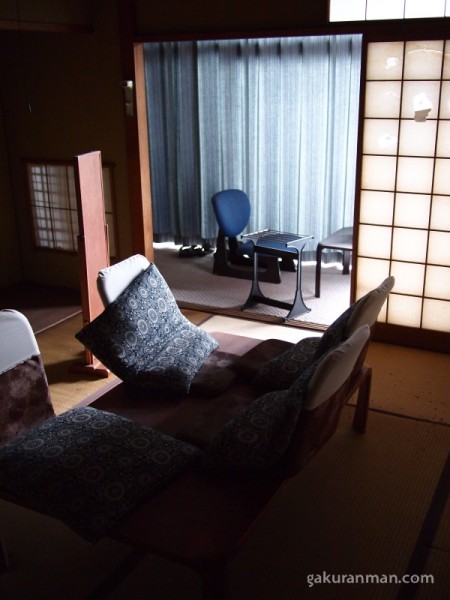 That was enough to put me off wanting to come back alone. 8 floors of dark, empty rooms and only myself to keep me company didn't sound very appealing. So I managed to persuade my good friend Lee (not of Tokyo Times) to join me on my latest adventure.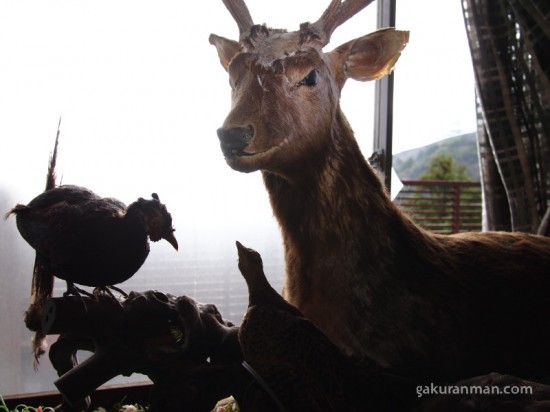 I had first seen the stuffed deer through the window when I discovered the hotel. It's what gave me the incentive to come back. Yes, I guess most people wouldn't travel dozens of kilometres to see a balding, stuffed deer, but hey… It wasn't the only critter rough-handedly stitched together and left to fester. Even with a fetching conical sedge hat this next guy doesn't look too pleased, does he?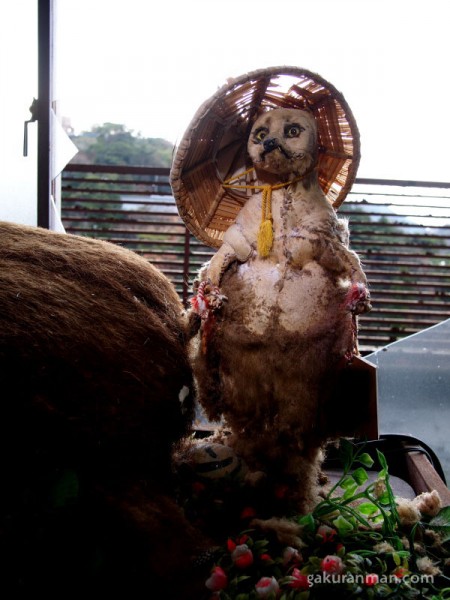 Venturing further, Lee discovered a hidden trap door under a loose section of carpet. We both shared a thrill for a moment wondering what may be concealed below. After pushing the carpet away, Lee gripped the rusty handle and tugged…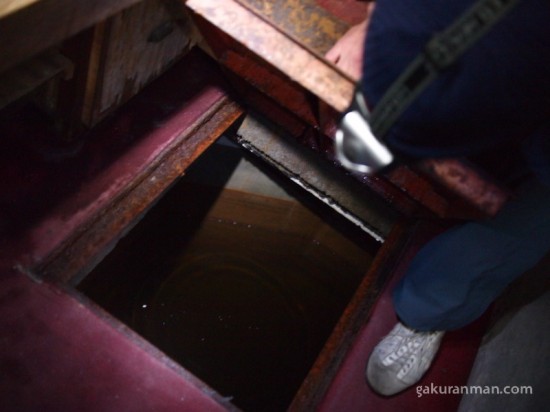 Alas, nothing but a couple of feet of cold water. Rainwater perhaps? Hmm… A mystery we had to leave unsolved. (Mental note to bring swimming gear next time). Moving on saw us encounter our lead paperweighty friend Mr. Daruma, sitting idly amongst the various files an the office.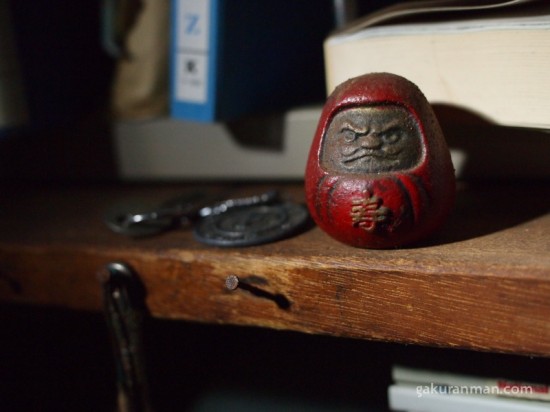 As you saw above, many of the rooms were still in great condition, with television sets, tables, chairs, cushions and cupboards packed with futon. Most of the floors turned out to be like that – room after room of dusty tatami mats and Japanese-style tables. The lower floor, however, had a rather luxurious bar and karaoke room, painted a vibrant red by the chic seat covers and glass mirrors. Old karaoke books filled with songs and even vinyl disks were left lying around.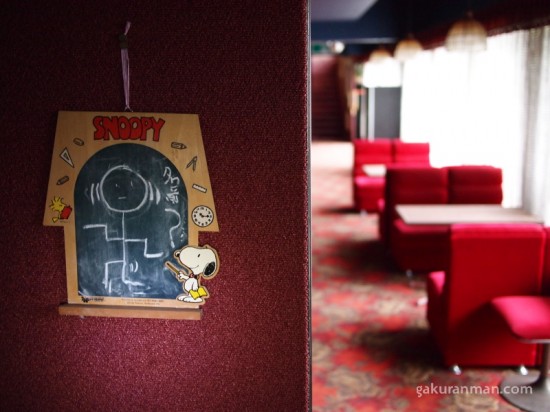 Other rooms however were much more befitting of the title of this post. Sunken floors and rotting tatami mats, rainwater trickling in and doors cracked and fallen. A small refrigerator sat precariously on a section of floor that looked set to give way at any second. The floors leading up to the rotting rooms gradually felt more like wet earth under our feet and groaned ominously with our weight. Needless to say, we didn't dare step foot in those rooms…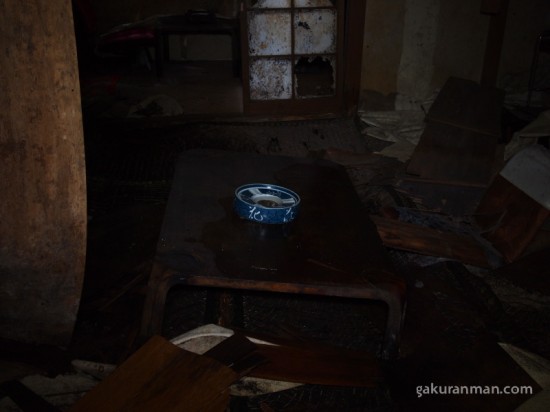 According to other sites, a body was found at this hotel. 'The room right at the back of the 2nd floor…' or so the story goes. Of course, just about every ruin out there inevitably picks up a ghost story or two to go with it, spun out of yarn by bored kids. Just how true this one is unknown as are, rather conveniently, any concrete details. Still, it made me check my photos over again, and I realised the room I shot video in (at the end of this post) was the one at the end of the second floor…
The kitchen was a rather interesting place. A set of knives carefully laid out, likely by some explorer before us, which had slowly turned a brilliant rusty red colour. And a message left scrawled on a whiteboard leads me to believe that our previous visitors were fluent in English slang…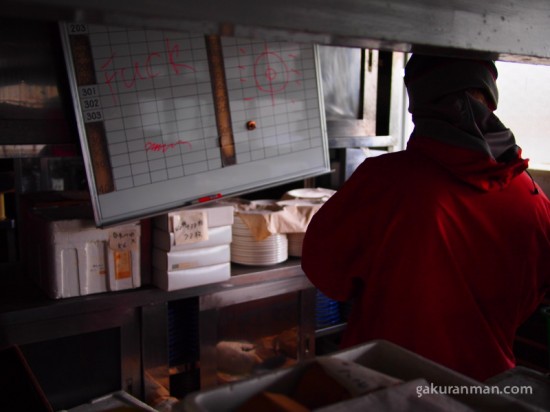 Other parts of the kitchen were equally satisfying with dilapidated old hobs and knobs and pan handles sticky with 15 years of grime, which I found out much to my unpleasant surprise. A rather cool box too.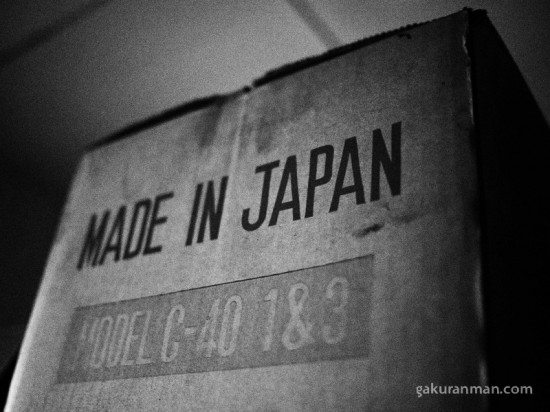 Other little items littered the floors as well, which we took great pleasure in seeking out. The discovery of a a storage cupboard laden with expired New Zealand beer and coca cola, half-drunk Suntory whiskey bottles and a curious pile of matchsticks. Even letters were to be found…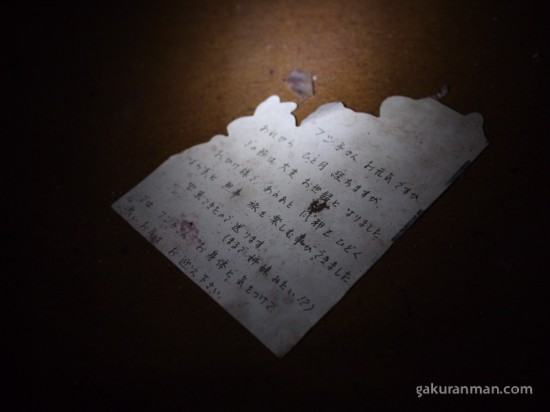 Which, should you be thinking, 'why on earth leave all this stuff behind??' was the least of it. Offices packed with files and folders, cabinets and documents of all manner have been left untouched for years. A bed with stained sheets and rusty frame was hidden in the back, most likely where the security guard would sleep in the days the hotel was still in business.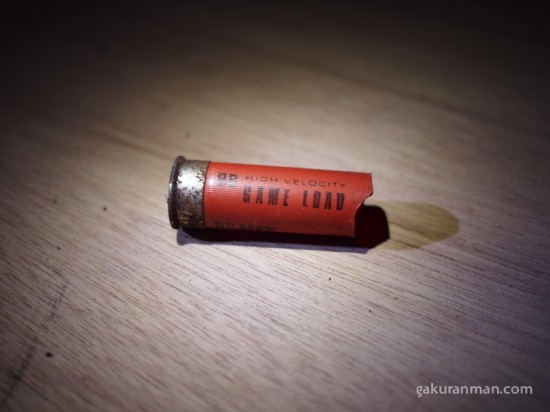 Although I'm completely baffled as to why there was a used shotgun shell lying around in one of the upper floor rooms. Funnily enough, there was also a Wild West style poster reading 'Dead or Alive' on the wall of that room.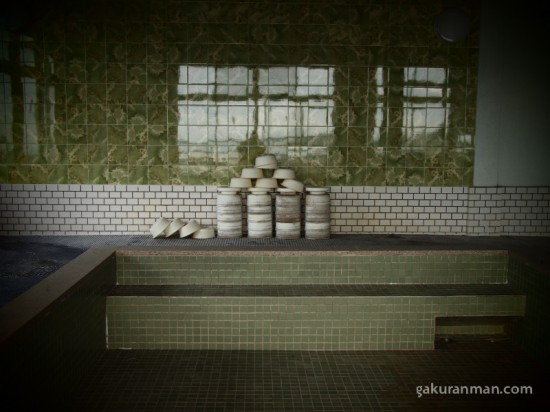 Venturing upstairs to the very top floor gave us magnificent views out over the surrounding countryside and a rather smart onsen. Seriously, the atmosphere was incredible. How could a place like this have closed down?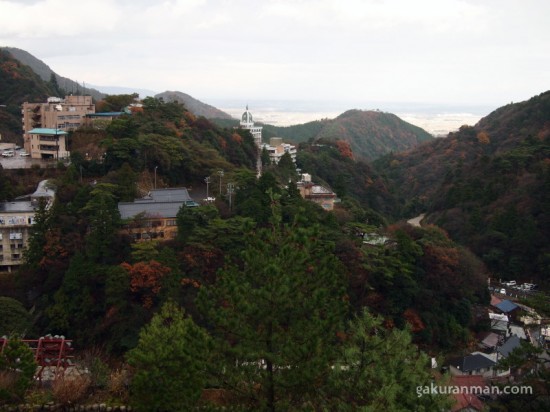 All that aside, there was a rather seedy surprise waiting for us in the women's bathroom. Stepping inside around the curious purple glass screen, we found a pile of white tissues. Any guesses as to what was lying there with the tissues..?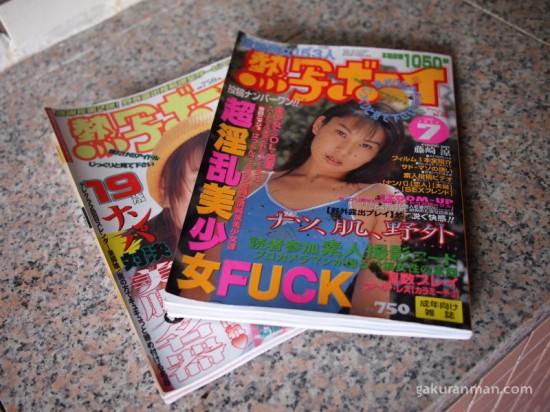 Lovely. With time not on our side and darkening skies, we made haste to round things up, snapping a last few pictures. An intriguing pair of cracked plastic bathroom boots sat breathing on the onsen reception tabletop. This is the kind of natural decay that make haikyo heavenly. Nothing artificial or vandalised about this – just nature doing its work.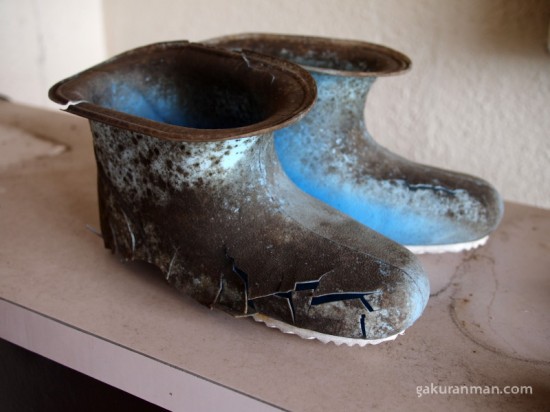 Retracing our steps boldly back downstairs, the place didn't seem half as scary as when we arrived as we'd explored nearly every nook and cranny. We did some long exposure light photography (see the next post!) and then headed out back to the car, the onsen hotel looming over us as we scurried down the hill.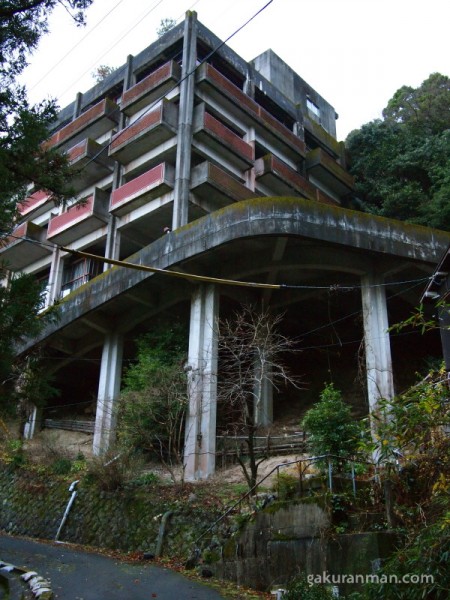 Well then. That's enough chatter from me. Time to sit back and come with me on the journey. Here's the rotting onsen resort hotel haikyo video!
**********
Notes:
Approach: Easy – walking up towards a mountain hiking trail, the hotel appears looming above you.
Highlights: Weird stuffed animals, creepy lampshade in the dark, warped, rotting room and long exposure light photography. Steel trapdoor discovery felt awesome.
**********
What are your thoughts? Have you ever visited old abandoned or ruined buildings? What is your favourite picture here and why? (Photo critique also welcome!)
Finally, be sure to keep an eye out for the second part of this post in a few days which will feature some colourful, artistic light photography taken within the hotel walls.
**********
Please bear in mind that going to visit ruins is dangerous and in many cases illegal. I take no responsibility for your actions and their consequences. Also, I will not answer requests for information on locations, their names or advice for entering the places I write about for the simple reason that it leads to many of them getting vandalised and sealed up completely. Thanks for understanding.