The Imari Kawanami Shipyard (伊万里川南造船所) is a favourite among haikyo fanatics not least because of its infamous history, but also the way nature is reclaiming the area. Light pours through gaping holes and insects dance in the beams; vines climb every wall and concrete slowly crumbles.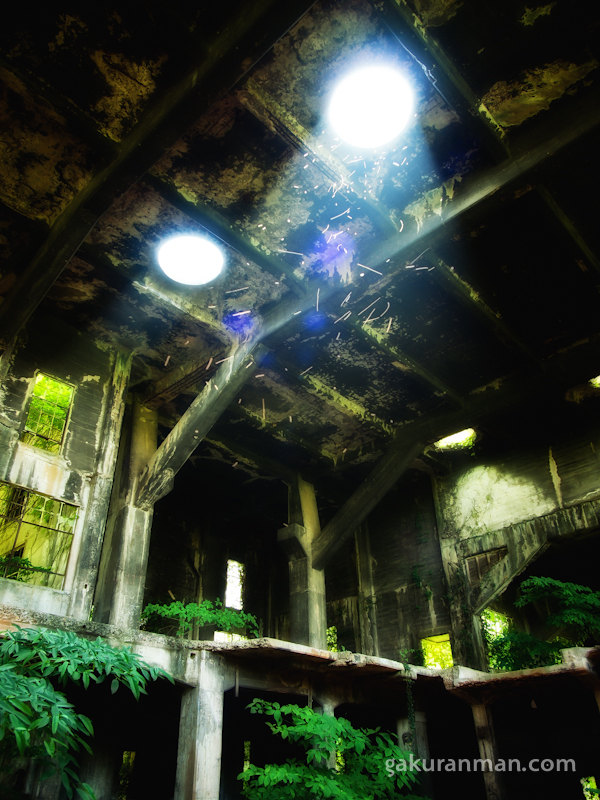 Before we get to the pictures and story, let's start with a little background. Also called the Kawanami Uranosaki Industrial Shipyard (川南工業浦之崎造船所), at its highest point the place housed over 2500 workers, including schoolgirls and Korean nationals. According to 'Imari Furusato to Tokuhon', the Uranosaki shipyard was used as a munitions factory in 1943 as well as to build various types of boats, such as cargo ships and coastal defence vessels. This also included the notorious 'kaiten' (回天) – the suicide torpedoes driven by a human being.
After World War II had ended, the factory continued building and repairing ships, but finally closed down in in 1955. Recently there have been calls for its demolition in order to turn it into a public park, and in response to that, the voices of ruins aficionados also raised in an effort to promote the historical and cultural value of keeping the structures as they currently are. (Yomiuri).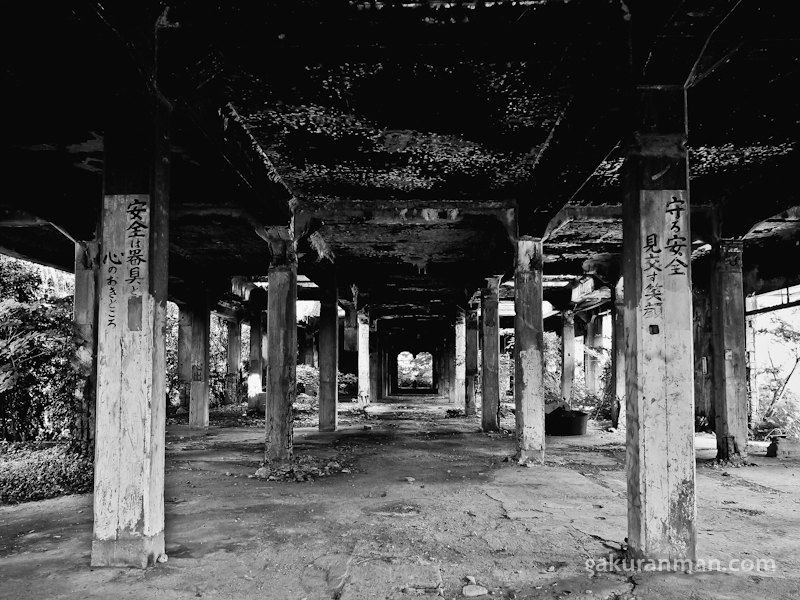 Ikumi and I visited Kawanami as part of our Nagasaki haikyo tour this past summer. After returning from Gunkanjima, Ikumi pioneered the rental car to take us to several other great locations. Kawanami impressed me instantly.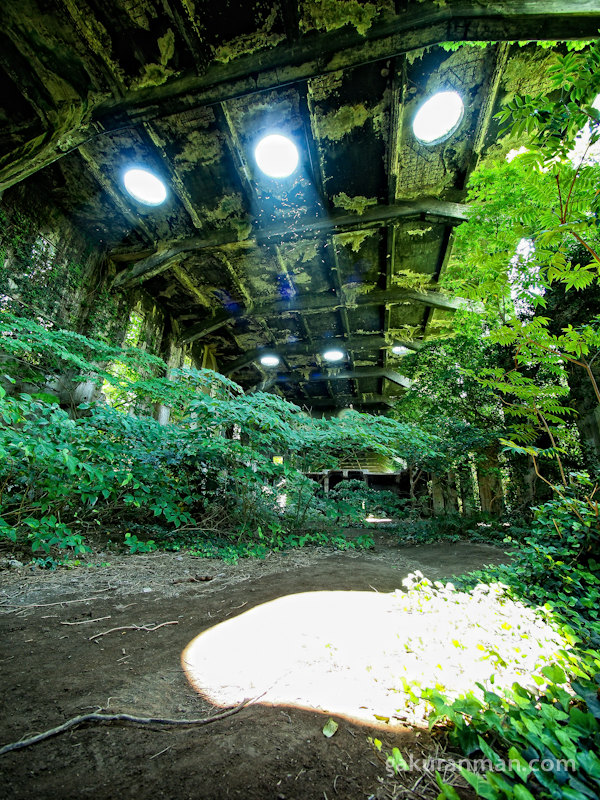 Albeit being just the concrete bones of its former factory, the manner in which nature is stealing back the man-made structures captivates most anyone who decides to visit. The splashes of green leaves and golden light filtering through holes in the roof seemed more reminiscent of a painting than real life. I think I would have been completely swept away if it weren't the constant reminder of the wildlife around me.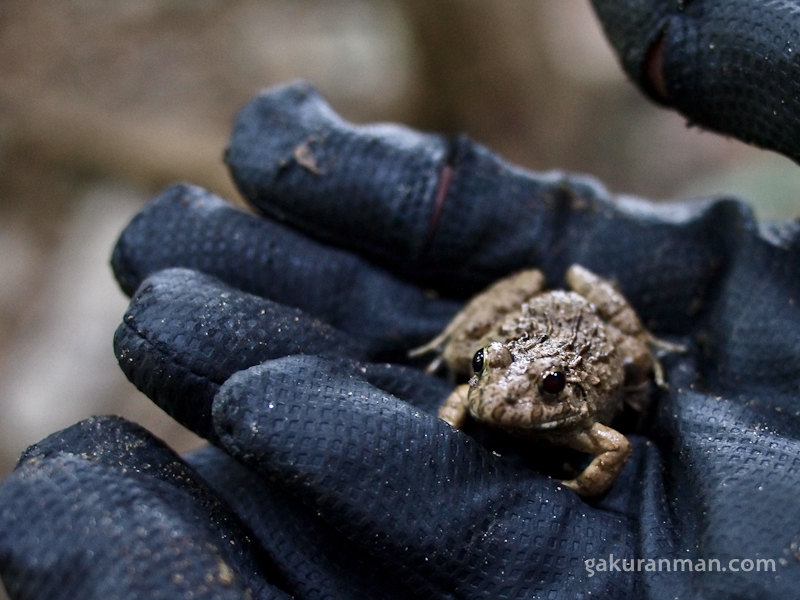 We scouted around the two main areas quite quickly shooting the insects flying around in the sunbeams and sampling the graffiti and old Japanese text written on the factory walls. They seem to be various short sentences related to safe working and health. Not exactly sure what they are though, so if you know, drop me a line in the comments!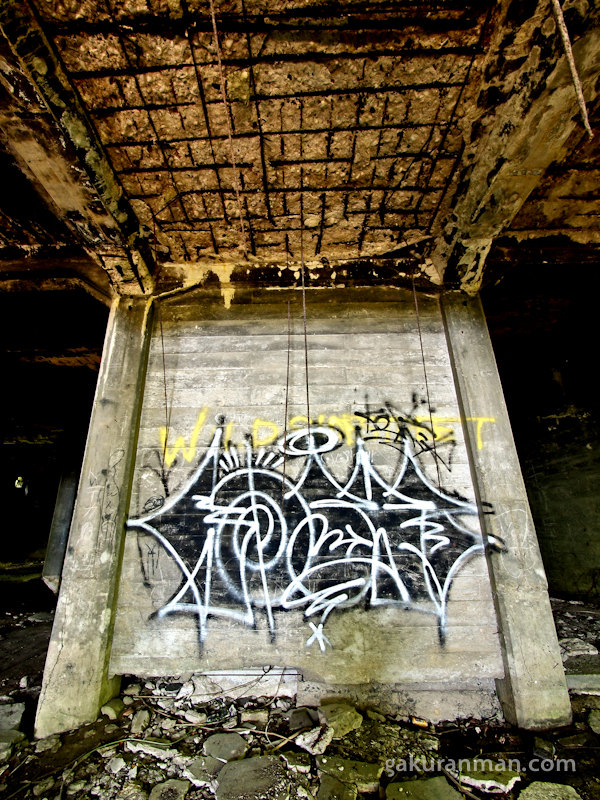 Before long, curiosity got the better of us and we yearned to climb up to the second floor of the factory. But it quickly proved to be anything but easy. All the staircases that may have been there were gone and it was a good 3 or 4 metres upwards.
We faffed around for an hour placing rotten logs and branches in a pyramid-like structure against one wall to get higher. Grasping some vines hanging down the wall I began to hoist myself up. I revelled in the manly feeling of becoming the Jungle Book kid for a while before realising how immensely risky the whole thing was.
The vines were fat and sturdy-looking, but I couldn't be sure they would continue to hold my weight. Ikumi's story about gashing her ankle last time she tried to climb up didn't help reassure me and neither did the ominous humming coming from above. The last thing I wanted was to encounter a swarm of suzumebachi.
Abandoning that plan, we sought another route. Much more time passed and much more faffing. Eventually, we climbed a tree that had a branch overhanging the second floor balcony. If I had been 13 years old again this would have been a 5 minute job, but since I'm now overly cautious, it took us a whole hour to gain the confidence to put our lives in the limbs of the tree. It was a fine tree however, and we scaled the gap, grinning gleefully about our daring feat.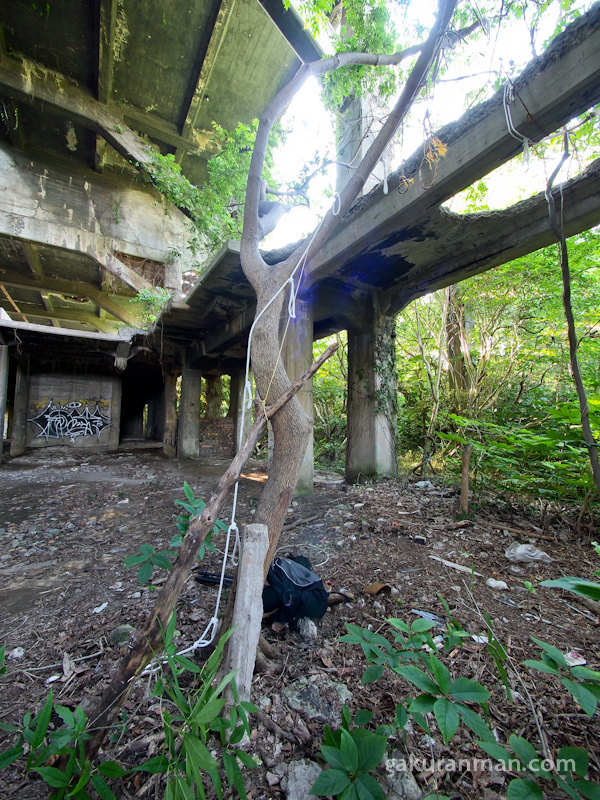 Once up, much photography and self-posing. Reflecting back now knowing a bit more about the history of the place, I suppose it seems a little disrespectful, but I think it can also be seen as a positive sign of the way history leaves relics to be re-used and re-invented in the future. Not in a destructive sense of course – I would hate for Kawanami to be torn down in place of a public park – but for individuals who re-discover it and make it into something their own.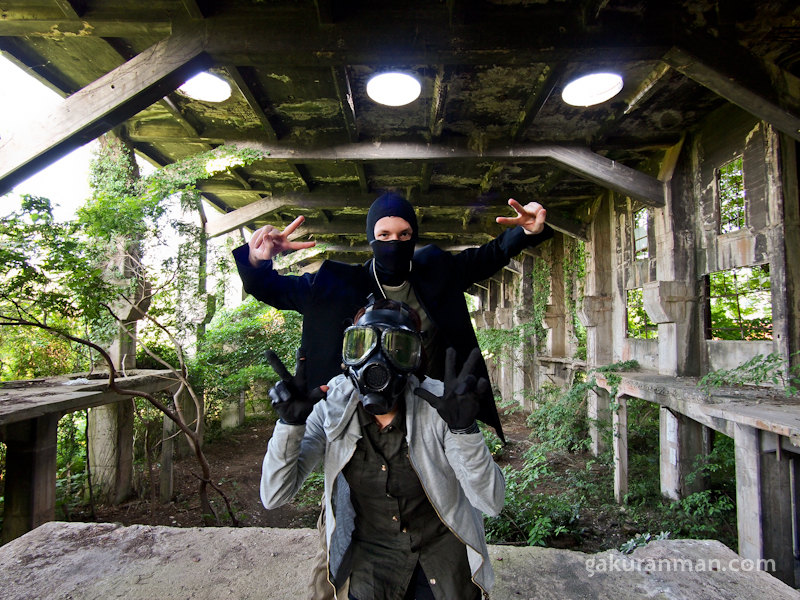 The second floor was completely empty however, save for a few cool vines and rusty objects. Ikumi did manage to find a pair of girl's pink panties though which, while quite a cool spot for a bit of aokan, would require a significant amount of effort climbing to achieve!
Oh, there was one other thing. And thank god that it turned out to be empty. Guessed it? Oh yes. Those Giant Asian Hornets. A massive nest bloomed against the concrete ceiling with a hole the size of a small mouse to enter and leave. Judging by older photos of this haikyo, it appears the nest has been there for a while, but I don't know if it's still in use by the bees. Needless to say, I tiptoed well around the area while carefully shooting it. A sting from those bees can kill.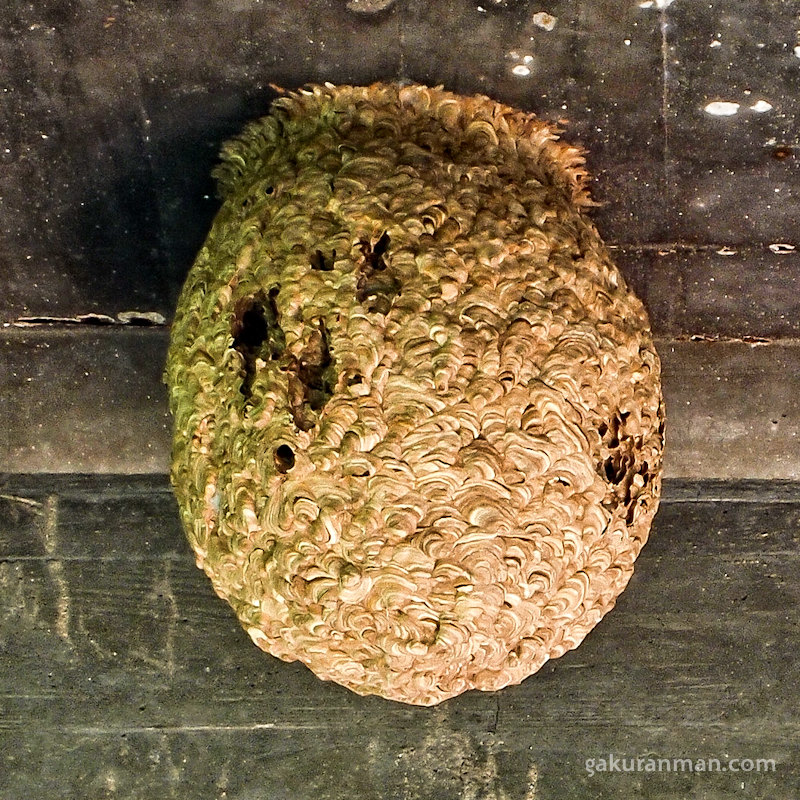 The day grew old and it was time to leave. We hadn't even thought about making the 30 minute walk towards the sea to view the other parts of the shipyard as we were having so much fun climbing and using the natural spotlights for poses. Perhaps a return trip is in order?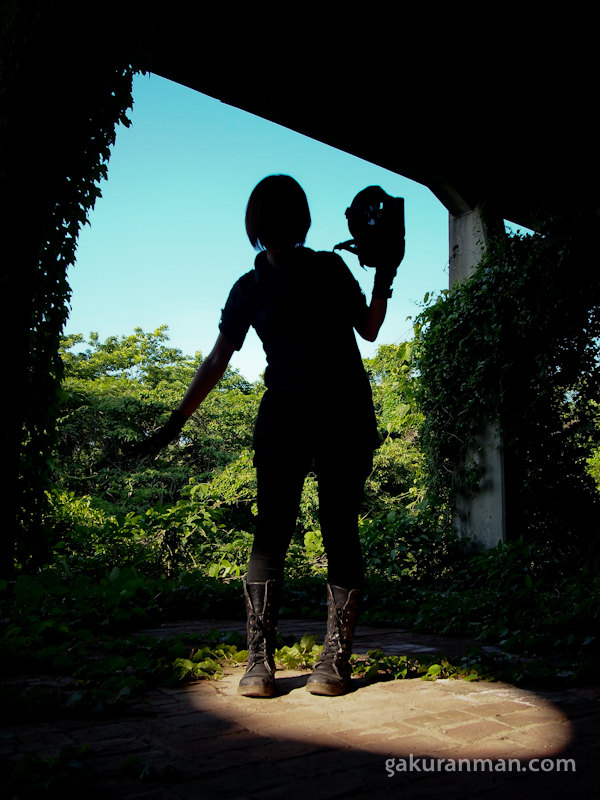 It will have to be soon however. Plans to demolish the place are already underway and it is scheduled to be done next year. That is, unless the voices of fellow explorers and lovers of history are heard. One Tomohiro Umezawa is leading the way in the fight, and I encourage you to spread the word if you feel the place is worth saving. It has great historical value, naturally, but also cultural significance in the battle to educate the new generation about the atrocities of war and why it should not be repeated. Not to mention that it's just bloody beautiful the way it is.