It was only last week that I introduced Kotobukiya's Power of the Force special Star Wars-themed chopsticks. Now they've gone and made chopsticks to make your feudal side salivate. Yes, you can become a Samurai at dinner time!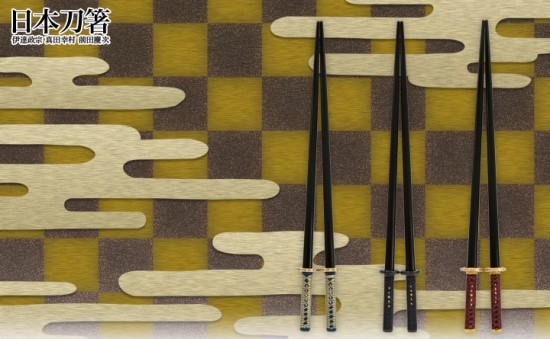 The second installment in Kotobukiya's new series of themed chopsticks is none other than the classic Katakana sword. They reckon that if you pick a pair of these babys up, you'll feel like an officer out of the Warring States period of Japanese history.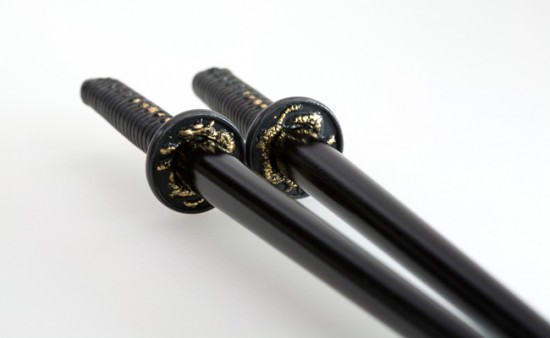 Not only have they modelled the swords of three famous warriors: Date Masamune, Sanada Yukimura and Maeda Keiji, they've spared no detail.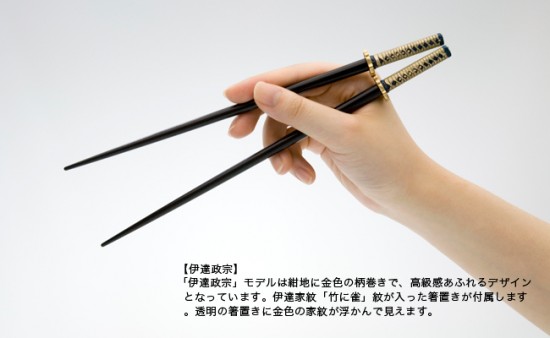 The guard portion of the replica 23cm swords are carefully coloured and patterned according to each warrior and there is a hand protector tsuba built in, small enough not to get in the way during mealtimes. You can even get the chopstick rests with the crest from each warrior's clan!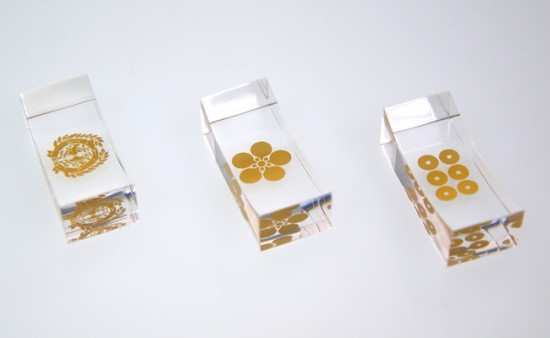 Pick up a pair from Kotobukiya's own website and store for just 1050 yen. They won't be available until May this year though!
Hat tip to @dannychoo for the link.