The sea lashed out angrily at the boat and waves threatened to throw me overboard, but my mind was instantly quieted by the painting unfolding before me. What a sight to behold! The sky imagining a world of its own, breathing new life into the desolate rock of Hashima.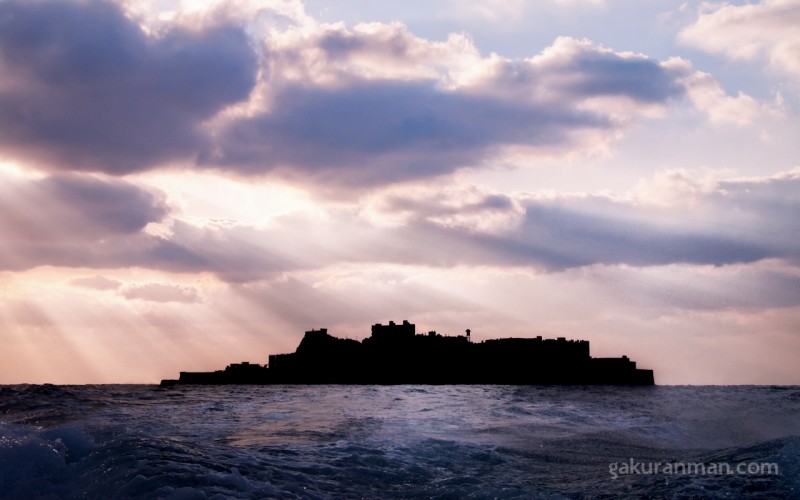 My grip tightened around the camera and I squeezed the trigger until the camera's buffer was completely full. After two day's shooting, we couldn't have asked for a better send-off from our old friend. Goodbye Gunkanjima, until we meet again.
**********
I re-processed the above image and saved it at 1280x800px. Click the photo for the larger version – perfect for a desktop wallpaper if you feel so inclined :). You can find the original version of this photo here. Which do you prefer?
If you haven't already, check out my set of photos from my exploration of the Holy Grail of Haikyo.
Be sure to follow me on Google Plus to stay updated.
*This is a re-post of a February 2011 update*