As a followup to my popular Top 50 Buzzwords of 2013, Anthony Joh, director at Gaijinpot and producer for the well-known Tokyo Podcast, asked me to hang out for a chat about this year's zeitgeist. With an emphasis on buzzwords that pertain to Japanese culture, we discuss a 'top 10' list of my choosing and some of the interesting background behind each term.
Even if you've read my original article which discusses all 50 words, you should give the podcast a listen. Hearing it back, I was reminded myself just how pleasant it can be to relax and listen to a conversation. As much as I enjoy writing and reading media online, audio and video convey things in a different way, so it was a lot of fun to take part in this. Click here to listen to the podcast.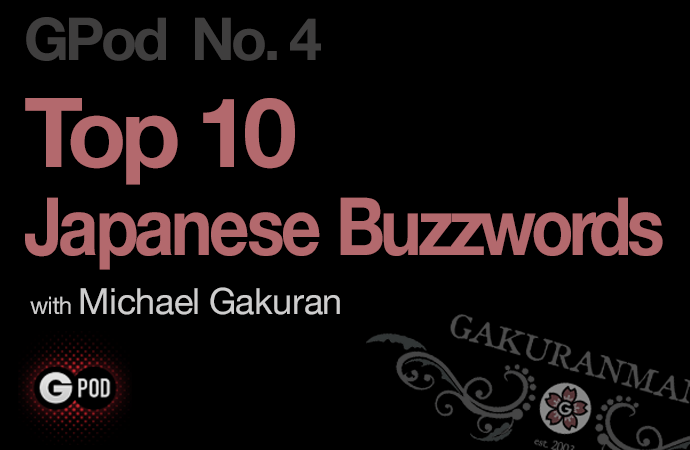 My 'top 10' list (in no particular order):
弾丸登山 – Bullet Climb
バカッター – Twit-ter
じぇじぇじぇ – Jejeje
ブラック企業 – Black Corporation
追い出し部屋 – Purging Room
ご当地キャラ – Local Characters
アベノミクス – Abenomics
ダイオウイカ – Giant Squid
おもてなし – Omotenashi
ダークツーリズム – Dark Tourism
As well as the buzzwords, I talk a little about urban exploration and haikyo, recounting my exploration of Battleship Island, as well as mentioning the interesting Japanese heritage of Ama – pearl-diving mermaids. I hope you enjoy it!
The winning buzzwords for this year should soon be announced soon. My bets are on Omotenashi and Abenomics for spots in the top 3! Jejeje is bound to be in the top 10 too.