"To ask is a moment's embarrassment, but to not ask will bring a lifetime of shame."
So goes the Japanese proverb: 聞くは一時の恥、聞かぬは一生の恥. (Thanks to Jake Adelstein for pointing me to it.)
It's an issue I've sparred with my entire life, and it doesn't look set to end any time soon. Just when is it okay to reveal ignorance? What should constitute general knowledge? And when is it okay to teach others..?
Inspired by Danny Choo's life story and Hikosaemon's appraisal, I decided to veer off on a large tangent and pen my own thoughts. Not about my own story, a meagre 25 years long, but about what I think I know, and by extension, what other people supposedly know.
It's an issue I've touched upon in the past (The 7 Stages of Gaijinhood Revisited) and a problem I run into rather often, in no small part due to the fact that I try to surround myself with intelligent folk in the hope that it might rub off. I find myself constantly being tested; challenged to show I'm familiar with the latest events and technology and capable of defending my assertions on a variety of topics. It probably shouldn't be a battle, but sometimes it sure feels like one, and very often I'm in a position of speaking to someone far older and more experienced than myself. What sort of relationship should I hold with them?
As was pointed out in the Gaijinhood post, there is rarely a definitive answer to any sort of question. It is not so much a matter finding out how true or false something is, but rather exchanging a range of contrasting and colourful opinions weighing in on a subject. But to deduce the topic to pure subjectivism not undermines the whole discussion, it borders on being dangerous. 'You have your views and I have mine, and we're equally entitled to hold them and be correct.'
Something seems off here. There are quite clearly degrees of factuality in differently held positions, and not all of them hold equal weight. We must also question the bias of the person giving the information. Everyone is going to be prejudiced to some extent, but some have more invested interests than others, and are often tainted by their life experiences.
And that's fine. That's normal. What interests me is what happens when people gain experience and 'switch'. They switch from asking questions to giving answers; from 'what if' to 'what is' and from 'I think x' to 'It is x'. They move from wondering, to knowing.
But just how do you know? I think to myself. Are you telling me this based on your own experience or based on the collective experience of others? Most of all, should I take your word unquestioningly?
The obvious answer is of course, no. Never stop questioning and never stop wondering. But it's never just that simple, is it? Who am I to question the wisdom of someone who has decades of experience more than myself? Who am I to probe into areas that I know little about, treating the 'expert' as an equal? Am I supposed to revere them and accept them as a mentor, or treat them as a friend and express my honest (ignorant) ideas with them? Do I even have a right to engage with such people if I myself have no background in the field?
This probably sounds all very abstract and difficult to follow, so let me illuminate it with a couple of examples.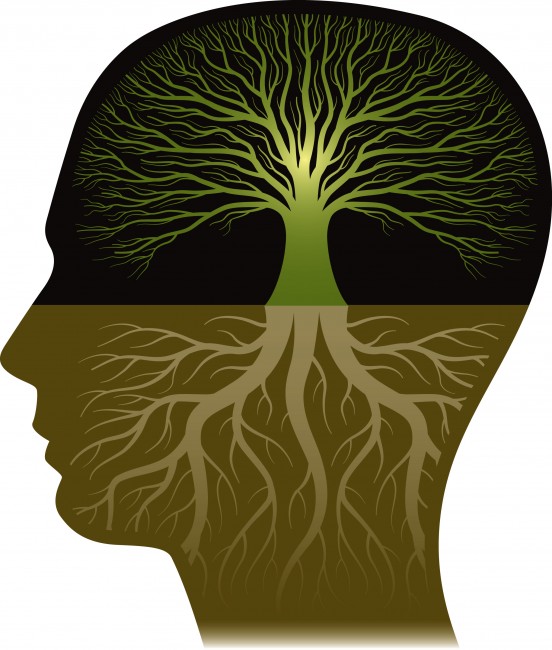 During the Great East Japan Earthquake, I regularly tweeted and re-tweeted information about radiation and the situation about the nuclear plant. In the early days, I was surrounded by a group of other citizen journalists who proved themselves to be reliable sources and level-headed in their analysis. As the situation worsened, more and more people took notice, including those who actually had experience working in nuclear plants and understood the subject a lot better than I did.
Now, here was I, a layman researching from my bedroom and trying to disseminate balanced information. Inevitably I came into contact with those more knowledgeable than myself. Naturally I had questions, and plenty of them, which the other parties gladly answered. I would learn more and help to spread information that was factually better than I had been tweeting before. Now the relationship was one of sempai-kouhai, or mentor and student. But when is the student allowed to question the mentor's words? When do I stop lapping up what they tell me and start questioning what they say?
Arguably in this situation, due to the speciallist knowledge required, I would be more inclined to listen and only question on points that I think are a matter of debate. The difficulty though is deciding what is up for debate. Facts on radiation, if spoken by an expert, seem to be less debatable (at least by me, a layman) than say, the economic impact of the nuclear disaster. I would tend to keep more of a mentor-student relationship in cases which require highly specialised knowledge.
But what then of matters of experience in fields that are open to interpretation? The most obvious example of this to me is the one of living in another country and experiencing the culture. Unlike nuclear power and radiation, specialist fields, the understanding of a culture and its people seems to be much more open to debate. When a person blogs about a country or its culture, or an academic who has spent their life researching and analysing the country writes about it, they cannot claim to have the 'truth'. They can perhaps make claim to an idea that neatly explains aspects of the culture. At best they have a theory that is peer-reviewed and as close to objective as possible, but still not a fact in itself. (Although one may argue that even the 'facts' we hold about radiation are not known for sure).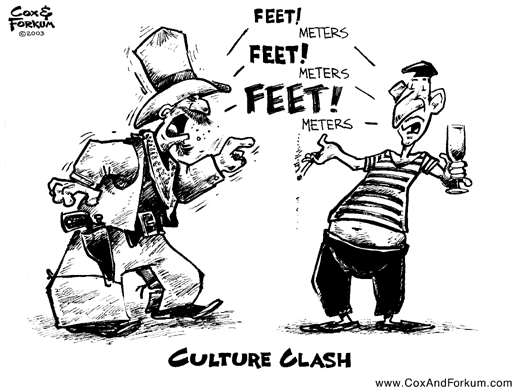 So how do I, a university graduate with a mere 4 years experience living in Japan, engage with them? When they write blogs or make videos on what Japanese culture 'is' and how it operates, am I within my rights to question it? Furthermore, should they, despite their decades of experience, really be allowed to suggest they 'know' the culture? Is it responsible of them to mentor those less experienced and pass off their views as insight into the workings of a society? What about less experienced people like myself? Is it prudent of me to attempt to do so and teach others?
Let's consider deference, for example. How should I phrase this next statement?
'In my (x years) experience, I have generally found that Japanese people withhold their honest opinions'. Or perhaps: 'Japanese people have a tendency to be reserved'. Maybe we should avoid the blame entirely and cite a source: 'X newspaper says that 67% of Japanese people don't share their true feelings at work'. Etc. (NB: the percentage is not based on any fact).
One might argue that the author writing any of these is expressing his or her opinion, but I would disagree. The nuances involved in each are very different, particularly between the first two. One expresses a clear opinion with 'I think' and the other attempts to express a 'fact', although it is not known on what basis. In addition, saying 'I think' immediately reduces the impact of the statement. Now the author is only giving their personal opinion and it carries less weight, so many people will want to avoid using the term, if only to sound more confident in their writing and speaking.
This is where the problem lies. Without explicitly stating the source of one's ideas (knowledge), the reader is left unsure how to interpret it. Is that your personal opinion? How many years experience? Have you ever had any bad experiences that may affect your thinking on the matter? If it is a 'fact', what is the source? Has it been verified by others? How was it obtained? In short, one is in danger of being misled.
Of course we all have the right to put pen to paper, no matter our age or experience. You might also suggest that critical thinking – the ability to analyse media and interpret it intelligently, including bias – is a skill everyone needs to learn. But my eternal question is about knowledge and how to pass it on to other people in as honest a way as possible. How can we ensure we are responsible and transparent in our writing, especially when dealing with delicate subjects like another culture and its mannerisms?
So I ask you, dear reader, when it comes to questioning information and teaching it to others, how best do you think we should go about it? Should age matter when questioning? How much experience is necessary to hold a reasoned discussion over a topic like Japanese culture? When we talk about ideas, should we preface them with 'I think' to make absolutely clear that they are our own, personal opinions, or is it okay to let them slide into the ambiguous area of general 'factual' knowledge?