Another year, 50 hot buzzwords nominated from Japanese publisher Jiyu Kokuminsha to capture the Zeitgeist. The prize has been offered since 1984 and announced every year in early December. I looked at 2011's list here, which unsurprisingly contained many, many words from the devastating Great East Japan Earthquake that struck Japan at 2.46pm on 11th March 2011. The words for this year aren't yet in any order, but a panel of judges will debate the top 10 and announce them on 3rd December. Until then, let's take a look back at 2012 in Japan.
This year has a helping of words from the 2012 London Olympics, including the '27 Person Relay' and 'We can't let him go home empty handed', as well as a few words relating to anti-nuclear demonstrations, such as 'No Nuclear' and the 'Hydrangea Revolution'. Also of interest are newly coined words 'Ikujii', 'Shuukatsu' and 'Soukatsu'. It was quite a quest to track each word down and succinctly explain them all, so enjoy the article!
**Update: 3rd December 2011**. The top 10 results have been selected by judges. Number 1 was Sugi-chan's 'Wild, right?' (no surprise there) with the rest of the words in no particular order. What is surprising it that the popular talent Rola didn't make the top 10.
#1 Wild, right? – ワイルドだろぉ
#2 Induced Pluripotent Stem Cells – iPS細胞
#3 Osaka Restoration Association – 維新
#4 Low Cost Carriers – LCC
#5 Final Preparations – 終活
#6 3rd Power – 第3極
#7 Will soon be dissolved – 近いうちに・・・
#8 We can't let him go home empty handed – 手ぶらで帰らせるわけにはいかない
#9 Tokyo Sky Town – 東京ソラマチ
#10 Low Pressure Bomb – 爆弾低気圧
**********
1. Osprey (osupurei – オスプレイ)
A special American military craft with tilting rotors that enables helicopter-style takeoffs and fixed-wing-style flight recently deployed in Okinawa, despite much protest from the locals. Previous accidents involving the aircraft, including 2 crashes earlier this year, have given rise to concerns over the safety, especially through fears the Osprey will be flying over civilian areas. The project is backed by the Japanese government however, in part with hopes to secure the Japanese-held Senkaku islands, which are currently at the centre of a dispute with China over the ownership.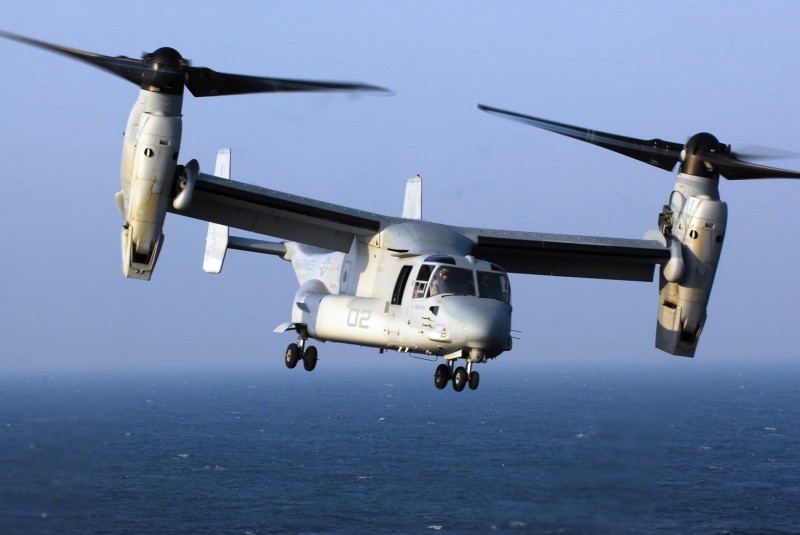 2. Like! (ii ne! – いいね!)
With the continued rise in popularity of Facebook in Japan, the Japanese equivalent of the Facebook Like! action いいね! is up for nomination as one of this year's buzzwords.
3. No Nuclear (genpatsu zero – 原発ゼロ)
Referring to ongoing campaings and pressure from anti-nuclear activists to have Japan free of its reliance on nuclear energy. The government has recently announced a new energy policy that aims to make the country completely free of nuclear energy production by 2030. However, there a few specifics and the plan is open to change based on future information and developments.
4. Welfare Benefits (namaho – ナマポ)
The corrupt abbreviation of the term 生活保護 (生保) – seikatsu hogo – welfare benefits. The term is popular this year due to an incident in May where Junichi Koumoto, one half of comedy duo Vice-Director & Director (次長課長), was criticised for letting his mother receive government welfare benefits for 15 years, despite his own financial success. Koumoto expressed his lachrymose apologies, bowing deeply for over 10 seconds, and said he intended to return the payments made after he was financially able to support his mother. His sentiments stirred up feelings and the incident sparked politicians and academics, as well as the general public, to begin re-thinking the welfare system and working towards re-gaining traditional family values where family members turn to each other rather than rely on the government for support.
Video below (his apology begins at 4.40)
5. Induced Pluripotent Stem Cells (iPS saibou – iPS細胞)
Known as iPS cells, these stem cells are developed from a patient's own somatic cells and are deemed important in research, being thought to have therapeutic uses as well as avoiding the controversial use of embryos. They were first introduced in 2006 from mouse cells, and later in 2007 human cells, by Shinya Yamanaka's team at Kyoto University. Yamanaka was awarded the Nobel Prize in Medicine this year, along with John B. Gurdon.
6. A better colour medal (motto ii iro no medaru – もっといい色のメダル)
Ryousuke Irie, a competitive swimmer in the London Olympics, gained a degree of fame not just for this phrase, but also following through on it! In the men's competitive 100m backstroke, he won a bronze medal but, in his interview after the race, said he wishes he could have gained a better colour medal. Later, in the 200m backstroke, he achieved a silver medal, and again said he wished he could have done better, aiming for the gold. Unfortunately, he didn't actually achieve the gold this time. Perhaps 2016!
7. Osaka Restoration Association (isshin no kai – 維新の会)
The name of the Osaka Restoration Association, a political group headed by Toru Hashimoto, lawyer and former television personality. The group aims to merge the prefecture and several cities into 'One Osaka'.
8. Eight Policies for Resotoration (isshin hassaku – 維新八策)
The 8 policies of the newly formed Japan Restoration Party (also headed by Hashimoto), which were finalised on 31st August 2012. The policies are below, if anyone fancies having a crack at translating them. I've a long list to get through!
統治機構の作り直し~決定でき、責任を負う統治の仕組みへ~
財政・行政・政治改革~スリムで機動的な政府へ~
公務員制度改革~官民を超えて活躍できる政策専門家へ~
教育改革~世界水準の教育復活へ~
社会保障制度改革~真の弱者支援に徹し持続可能な制度へ~
経済政策・雇用政策・税制~未来への希望の再構築~
外交・防衛~主権・平和・国益を守る万全の備えを~
憲法改正~決定できる統治機構の本格的再構築~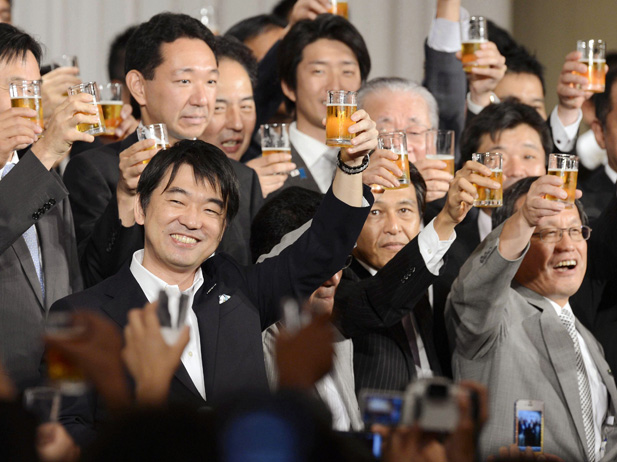 9. Salted Koji (shio kouji – 塩こうじ)
Shio Kouji (literally salt mould) is a fermented mixture of koji (rice containing the fungus Aspergillus oryzae), salt and water. It is used as a seasoning in place of salt and has been capturing attention internationally. Capitalising on the craze, Japanese burger chain Mos Burger introduced a limited edition shio kouji burger over the summer.
10. Low Pressure Bomb (bakudan teikiatsu – 爆弾低気圧)
An extratropical cyclone, where atmospheric pressure declines rapidly in the space of 24 hours, leading to freak weather such as heavy snow, strong winds and high waves. The sudden onslaught means many people are caught off guard, leading to greater damage. One such occurrence was Typhoon Guchol in June.
11. Remotely operated virus (enkakususa uirusu – 遠隔操作ウイルス)
In October this year several incidents took place that saw threatening emails being sent to various institutions, such as schools and businesses. Several citizens were arrested for sending the emails, but it was discovered that their computers were infected with malware known as 'iesys.exe' that gave the real criminals remote access to their computer system.
12. Heavy rain of the sort never before seen (kore made ni keiken shita koto no nai you na ooame – これまでに経験したことのないような大雨)
As expressed by the Japanese Meteorological Agency on 12th July 2012 in regards the heavy rain in Kumamoto and Oita prefectures. The amount measured was the highest level of rainfall seen since recordings began.
13. Will soon be dissolved (chikai uchi ni kaisan – 近いうちに解散)
A phrase that began popular due to current Japanese Prime Minister Noda's unfulfilled promise. On 8th August Noda said that he will 'dissolve the lower cabinet soon' and hold an election. The cabinet has yet to be dissolved, bringing people to question his promise.
14. Tokyo Sky Town (tokyo sola machi – 東京ソラマチ)
The new shopping and dining complex at the base of the Tokyo Sky Tree, currently the tallest tower in the world at 634m, which opened summer this year. The complex features over 300 original shops and restaurants.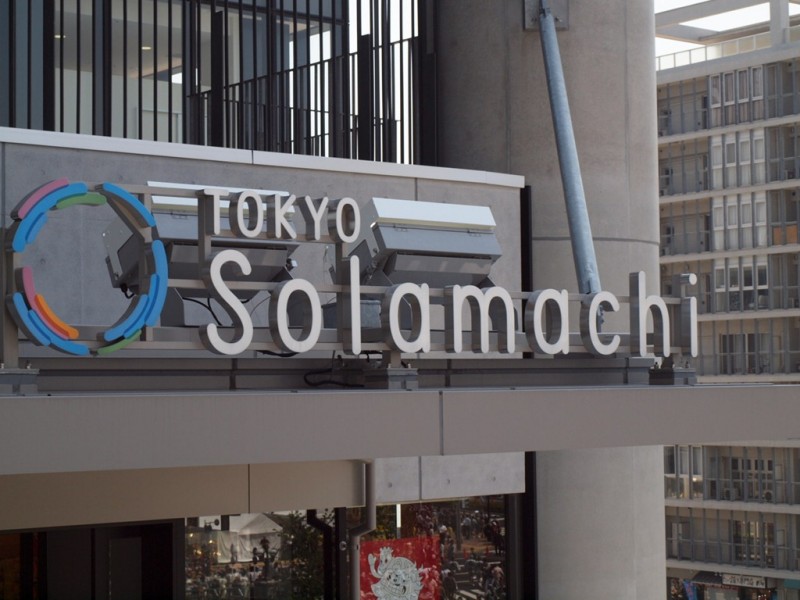 15. Wild, right? (wairudo daroo? – ワイルドだろぉ?)
Current popular comedian Sugi-chan's catchphrase, along with ~だぜぇ (a suffix that makes sentences sound very masculine).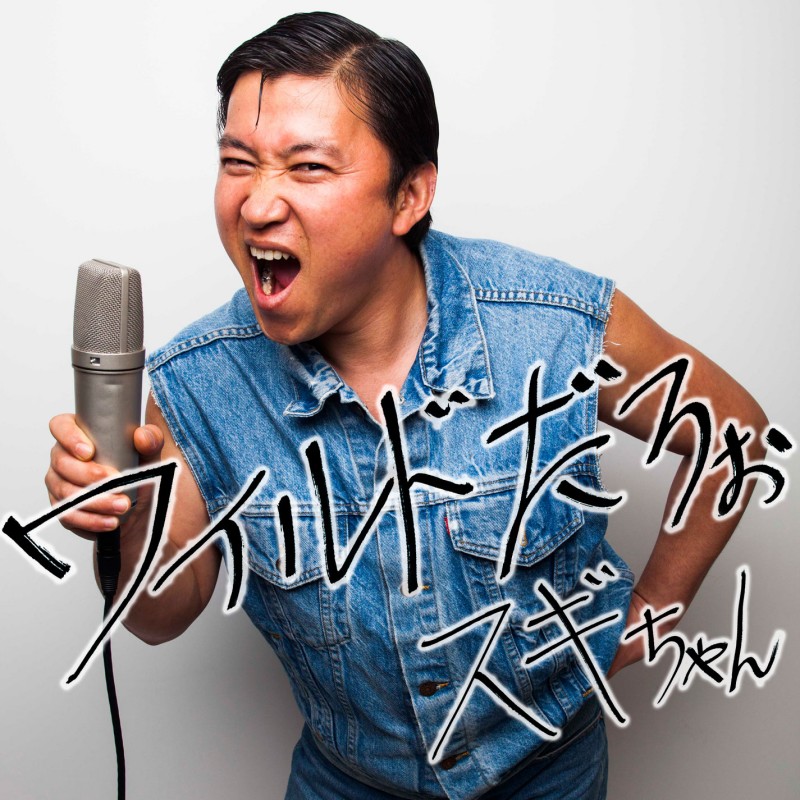 Video below:
16. 27 Person Relay (ni jyuu nana nin no riree – 27人のリレー)
Another modest comment from the competitive swimmer Ryousuke Irie, stating how he thought that Japan's competitive swimming efforts 8 days in the London Olympics were like a '27 person relay', where all the members were working together despite being in different events. Original comment in Japanese below:
「でも、明日からまだ、メドレーリレーがありますし、競泳は8日間において、27人でひとつのリレーをしているようなものなので、最後の男子のメドレーリレーの自由形の選手がタッチするまで、27人の選手のリレーは終わらないです。頑張ります」
17. We can't let him go home empty handed (tebura de karaseru wake ni ha ikenai – 手ぶらで帰らせるわけにはいかない)
Takeshi Matsuda commenting about team mate Kousuke Kitajima after winning silver together in the men's 400m competitive swimming relay: "We didn't let him (Kousuke) know this, but we felt we couldn't let him go home empty handed", referring to Kitajima's failure to capture any medals in his individual races at the London Olympics.
 第3泳者(バタフライ)の松田「(北島)康介さんには言っていないが、ほかの3人で『康介さんを手ぶらで帰らせるわけにはいかない』と話していた。27人で取ったと思います」
18. Tornado (tatsumaki – 竜巻)
In the list due to the vicious tornado with wind speeds possibly exceeding 100m/s that struck Tsukuba city in Ibaraki prefecture of May this year, causing considerable damage and one fatality.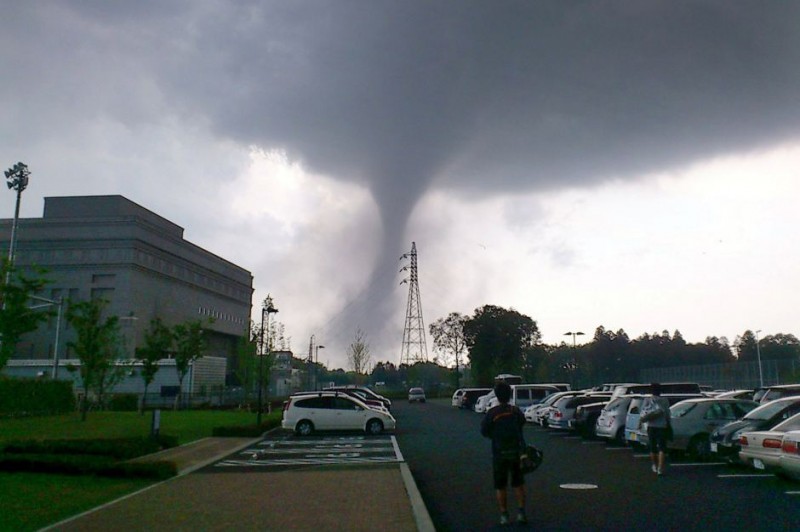 19. Internet Right-wingers (netouyo – ネトウヨ)
Coined slang used on the internet to describe people who post right-wing or nationalist comments. It is also sometimes just used derogatory towards posters who write inflammatory comments.
20. 50C Rinsing (go jyuu do arai – 50℃洗い)
An urawaza (lifestyle tip) that helps partially restore withered vegetables and stops meat drying-out when cooked, leading to a surprisingly noticeable difference in taste. Simply wash the food items in hot water around 50 degrees Celsius before cooking. (Anyone out there who has tried this and verifies it works?)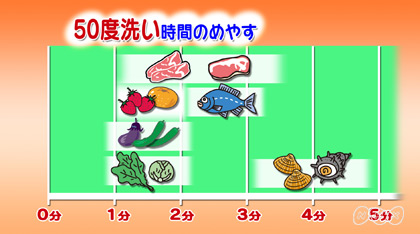 21. Final Preparations (shuukatsu – 終活)
In a play on words in contrast to the standard term 就活 (shuukatsu – job hunting), this newly coined term has become popular among middle to older age citizens. Literally translated, it amounts to something like 'ending activities', referring to preparations made before death, such as writing a will and making funeral arrangements. A particularly large fair was held at the end of September in Kawasaki prefecture with over 300 middle-age people attending to learn more about preparations to make before they pass away. The thought is that these things should be done while still young and healthy to enjoy the rest of life without worry and to avoid burdening relatives with the duty after passing.
22. Long Breath Diet (rongu buresu daietto – ロングブレスダイエット)
A popular dieting technique taught by Miki Ryousuke, which uses long, deep breathing techniques in order to exercise the body and lose weight. See from 1:50 in the video for the technique. He developed the technique to work out inner muscles in the lower back because he is unable to undergo strenuous exercise himself due to pain in his own back. Anyone who can testify to its success?
23. Low Cost Carriers (LCC – LCC)
Budget airlines such as Peach, Jet Star and Sky Mark who offer traditionally expensive tickets at steep discounts by selling them at steadily increasing prices beginning several months in advance of the flight date. Most flights are domestic but low cost trips can also be had to nearby countries. As a personal anecdote, a friend of mine used Sky Mark to fly one-way from Osaka to Naha in Okinawa for just under 6,000 yen!
24. Beautiful witches (bimajo – 美魔女 )
A term introduced in women's fashion magazines to describe women who seem to defy ageing by still looking stunning in middle age. Presumably some sort of magic is used – or at least implied!
25. Tanita Cafeteria (tanita shoukudou – タニタ食堂)
The staff canteen of health company Tanita became well known for its healthy meals and recipes in book release 2 years ago. In response to customer opinion, the company recently opened a cafeteria in Marunouchi, Tokyo offering its recipes as daily meals.
26. Jury (jyurii – ジュリー)
The jury system at the London Olympics was the centre of discussion particularly following the Judo events where the presence of the jury (whose role is usually more in the background to assist referees) was strongly felt. Several flag calls were overruled, disturbing the flow of the matches.
27. Powerless Government (kimerarenai seiji – 決められない政治)
A comment made by Okamura, President of the Japanese Chamber of Commerce and Industry, in response to the lack of progress made by the government in passing bills due to inter-party squabbling and lack of cooperation from opposing factions. Comment paraphrased: 'In order to have a government that can make decisions, the lower house should be dissolved, a general election called and an appeal made for a vote of confidence from the public.'
28. Core Training (taikan tore – 体幹トレ)
Exercise techniques (such as bench presses, squats and dead lifts) aimed at working the body's core muscles to build strength and maintain health.
29. Town Matchmaking (machi kon – 街コン)
Just like the Japanese term 合コン (goukon – matchmaking party), recently a new term and way of meeting people and supporting the local economy has become popular. It involves arranging speed-dating/matchmaking sessions between members of local towns and communities by renting out restaurants and bars on a large scale in order to facilitate meeting new people, as well as tackling the slump in the economy and decline in local shopping districts and restaurant arcades.
30. I wanna eat a big parfait (biggu pafe tabetai – ビッグパフェ食べたい)
24-year old gold medal winner Kaori Matsumoto of the 57kg class of women's Judo gave this reply in response to a question after the London Olympics – 'what will you do with your cash bonus?' Apparently she wants to eat a big parfait!
31. The miracle pine tree (kiseki no ippon matsu – 奇跡の一本松)
A campaign run by the city of Rikuzentakata in Iwate prefecture to raise money for rebuilding the communities and towns after by the Great East Japan Earthquake. The fundraising scheme focusses on a solitary pine tree which survived the tsunami when 70,000 others perished.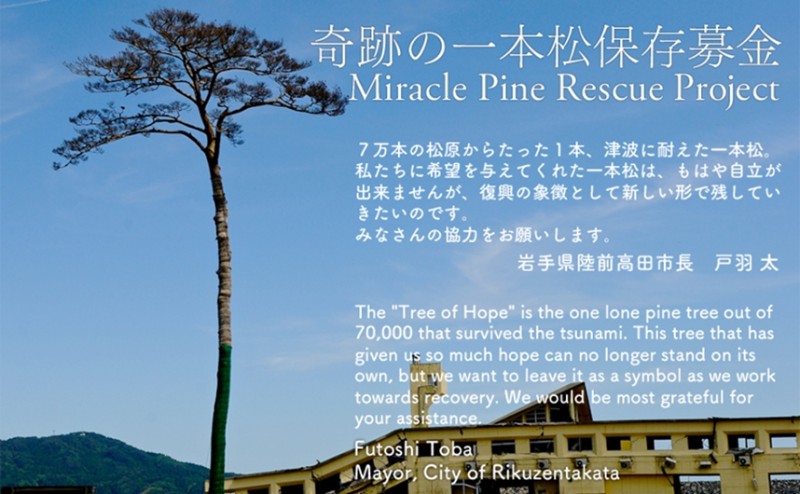 32. A life worthy of a gold medal (kin medoru ni makenai jinsei – 金メダルに負けない人生)
From a comment made by Olympic gold medalist Ryouta Murata: 'It's most important to lead a life that isn7t inferior to the gold medal (I won)', speaking of just earning a gold medal in the Olympics itself is not his goal, and how he wants to keep devoting himself diligently. (Note: literal translation: 'a life that doesn't lose to the gold medal).
33. Social Media Job Hunting (soukatsu – ソー活)
A new term to combine the 'social' from social media such as Twitter and Facebook with the 'activity' from job hunting activities to describe how social media is being used to facilitate the job hunting process for young people looking for work. Companies have begun using online profiles to interact with potential hires, as well as to promote events and gain feedback. As such, the 'sou' from the Japanese term also incorporates the word 双方向 (souhoukou – bidirectional) to describe how both employer and potential employee communicate and share information using the social media platforms.
34. Sagawa Men (sagawa danshi – 佐川男子)
The amateur male protagonists featured in a special photo calendar from delivery company Sagawa Express. 51 men were chosen from 30,000 Sagawa applicants to feature their masculine charm, energy and vigour. The calendars are very popular with the ladies, having sold over 20,000 copies in just two months since it went on sale, surpassing similar calendars by popular idol groups. Apparently the charm points that the ladies found in these delivery boys were 'muscular', 'assertive' 'kind' and dependable' (Japanese below). The linked article is a good read for a bit of background into the 2 year development that went into this project, which had no real forerunner in Japan on which to base it.
その結果、見えてきた佐川男子像は「肉体的には肉食系だが、"人のものを預かって届ける仕事"に従事する男子だけに、親切で優しい。頼りになる」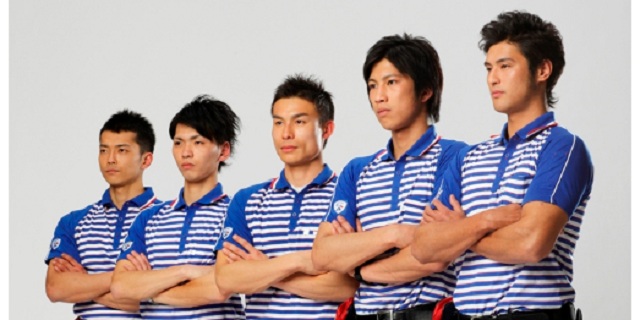 35. Hydrangea Revolution (ajisai kakumei – あじさい革命)
A movement in Japan which opposes re-starting nuclear reactors and pushes the government to abandon nuclear power. The hydrangea flower blooms in June and July, with each smaller flower combining to form vivid, colourful bunches. In the same way, each person that joins the revolution adds a little strength to the movement. While a single person's efforts might not have much effect, the combined might of people with similar views is hoped will get the attention of the government.
36. Earnest Granddads (ikujii – イクジイ)
Like the popular term 'Ikumen' (earnest fathers), this year sees a similar term focussing on the older generation. With the increase in dual-income households and a shortage of childrearing facilities, the time has come for grandmothers and grandfathers to step up to help in child-raising once again. The original term Ikumen, which refers to fathers who are actively involved in raising their children rather than being solely devoted to earning income for the household, seems to have survived long enough for it to surpass buzzword status and looks likely to stick around as a mainstream term. It will be interesting to see if Ikujii does the same.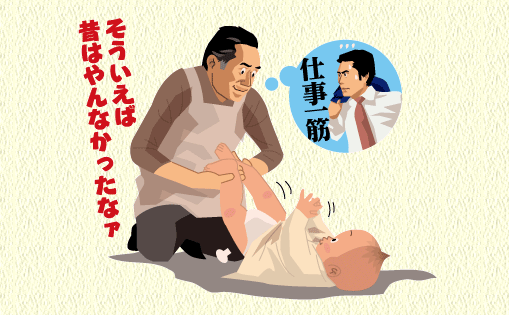 37. Just for the sake of electricity (taka ga denki no tame ni – たかが電気のために)
The opening address of Ryuuichi Sakamoto (famous for the piano piece in Merry Christmas, Mr. Lawrence) in front of a crowd of 100,000 people at an anti-nuclear demonstration in July: "Is it reasonable of us to put our lives in danger just for the sake of electricity? Let's protect our children. Let's protect Japan."
「たかが電気のためになんで命を危険にさらさないといけないのでしょうか。子どもを守りましょう。日本の国土を守りましょう」
38. Team Strength (chiimu ryoku – チーム力)
In reference to the 7 gold medals, 14 silver medals and 17 bronze medals – a total of 38 medal won by Japan in the London Olympics, and highest in Japan's history. There was a big focus on the success being due to a team effort from Japan, with many athletes mentioning it despite being single events.
39. Dormant account (kyumin kouza – 休眠口座)
Referring to bank accounts which haven't been active for over 10 years. Accounts with over 10,000 yen will automate a notice sent to the account holder, but if no contact is made, the money is counted as profit by the bank.
40. Kindle (kindoru – キンドル)
The Amazon Kindle was finally released for pre-order in Japan, despite extremely long delays due to battles with reluctant Japanese publishers. Yours truly has one on order already and is eagerly awaiting its release in early December. Comes with a Japanese-Japanese dictionary and also English-Japanese dictionary, which should be wonderful for helping learners of Japanese study while reading. (Affiliate link, if you would like to help me pay for hosting of this site :) ).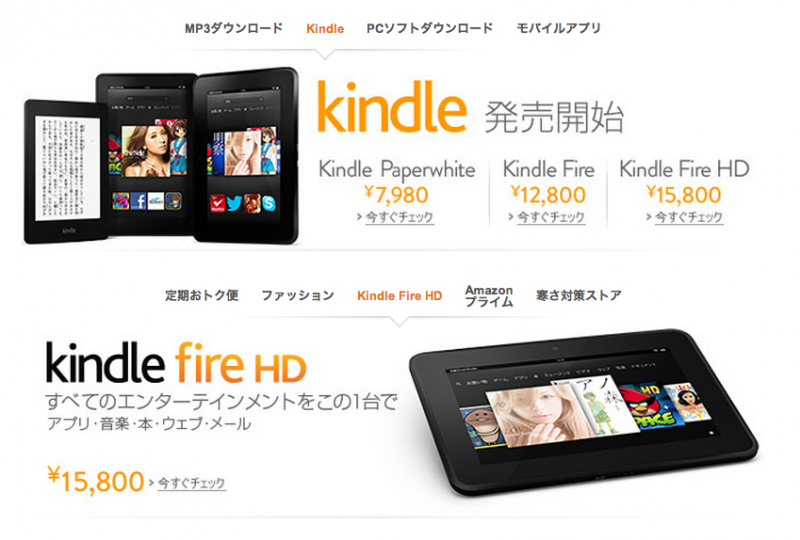 41. Annular Solar Eclipse (kinkan nisshoku – 金環日食)
A stunning sight this year on 21st May of the moon completely covering the sun, leading to just a thin ring around the edge.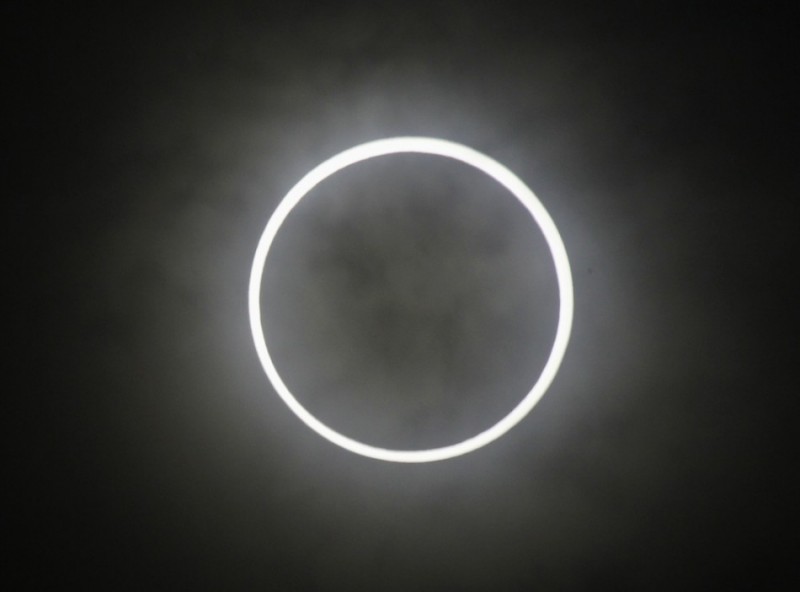 42. (udon ken – うどん県)
The commercial made by Kagawa prefecture to promote its famous Sanuki udon noodles, as well as the prefecture itself.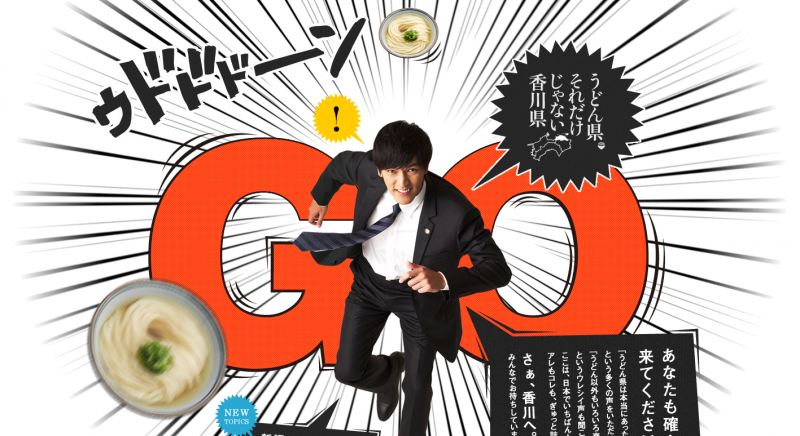 Rather good PR video below:
43. Stealth Marketing (sutema – ステマ)
Also known as undercover marketing. Done such that the consumer does not realise they are being targeted. Examples include targeting celebrities or trusted individuals and having favourably review it, which leads to natural promotion via word of mouth, paying bloggers to write about a product favourably and not disclose that fact, as well as erasing negative comments on feedback websites. Stealth marketing can be seen on forums such as 2ch, an example of which might be posting a thread with the title 'XX character from YY anime is cute!!' with the aim of increasing discussion around the anime. A similar practice has existed in Japan for some time known as 'sakura' which roughly translates to 'decoy'. The most common example is employing people to form a line in front of a shop in order to fake interest in the brand or products.
44. Look at this guy (kono hito wo miyo – この人を見よ)
The repainting of the Ecce Homo (Behold the Man) portrait that became an internet meme this year after an 80 year old local made her own poor attempt at restoration.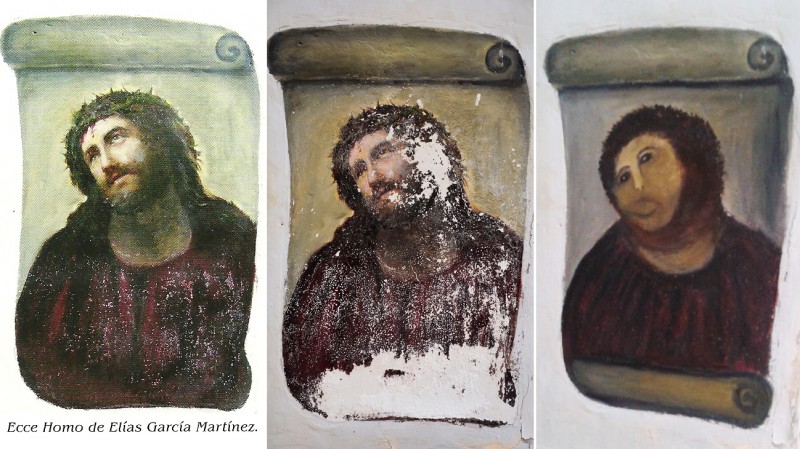 45. Sparkling names (kirakira neemu – キラキラネーム)
Unusual first names given to children. The boy below is called 'Jedi' with the characters 'cleverly' arranged to create the meaning in Japanese. Other names actually represent glamourous or sparkling objects such as 'Kirara' (meaning 'rare star') or 'Sapphire' (with characters meaning 'brilliantly shining green' – an honest mistake perhaps..?). More in this list.
46. Strongest of the Female Primates (reichourui saikyoujyoshi – 霊長類最強女子)
Nickname given to wrestling star Saori Yoshida in the London Olympics after her third consecutive gold title win and a series of 13 consecutive world titles.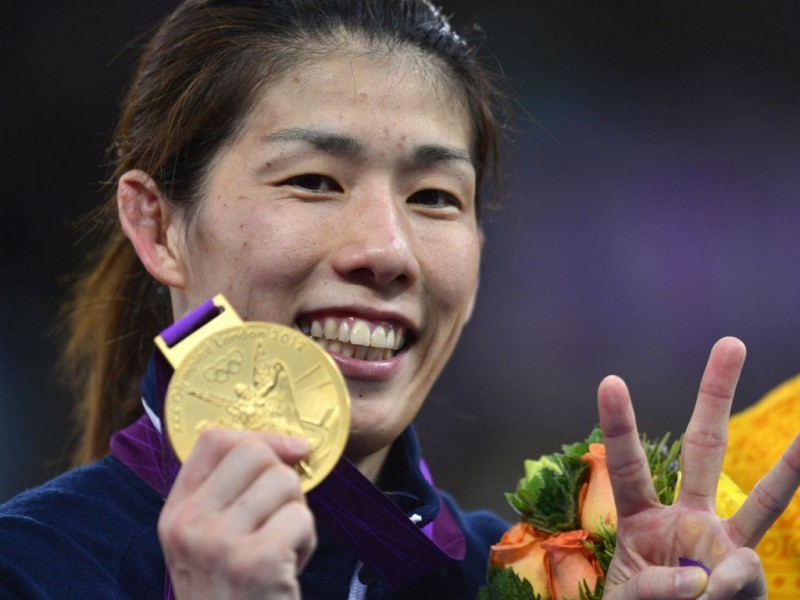 47. Okay~ (okkee – オッケ~)
Television star Rola's catchphrase, usually done with a circle made by the index finger and thumb held against the cheek and generally performed while sticking out the tongue. Seems to work, as she's in the list! I wouldn't be surprised if she's in the top 10 either.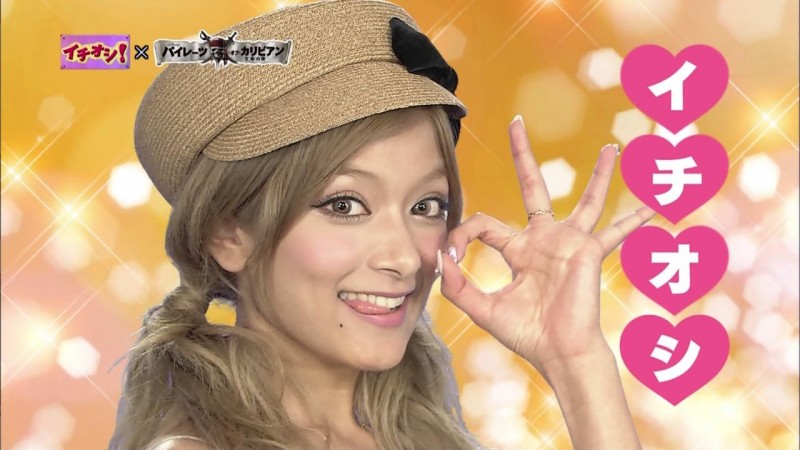 Catchphrase is at the end of this commercial for takoyaki:
48. 3rd Power (dai san kyoku – 第3極)
Ishihara aims to take his new political party to become the 3rd political power, aiming for 100 parlimentary seats. The third power is typically to balance out the other two main parties (ruling and opposition parties) to prevent any one holding a monopoly.
49. Would-be spiritual medium (jishoureinousha – 自称霊能者)
From a news story about Tomoko Nakajima, a member of the comedy group Othello who was dealing with a lawsuit for unpaid rent. She idolised a self-appointed spiritual medium. They began living together and Nakajima was apparently brainwashed by the medium, leading to the situation with her rent.
50. Beast (yajyuu – 野獣)
Nickname (along with 'Assassin') of the 24-year old gold medal Judo winner Kaori Matsumoto.
(Sources)
What words do you think will be picked for the top 10 this year?