Ahh, yappari. Manga cafes are too distracting. With all the free films, drinks, manga and 'special' photo books one can't help but do everything other than sleep. So today, with a mere three hours under my belt I set out to meet fellow haikyoist Florian at 5.30am.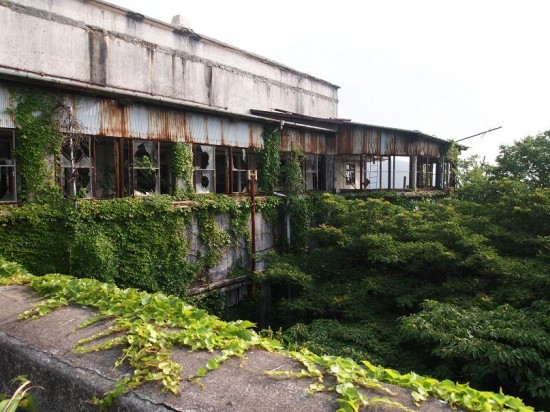 Rokko Station near Kobe. That was the starting point. The destination: the famous Maya Hotel – an old haikyo halfway up a mountain consumed by swarms of nasty insects, green vegetation and moisture. The whole place screamed of the power of nature.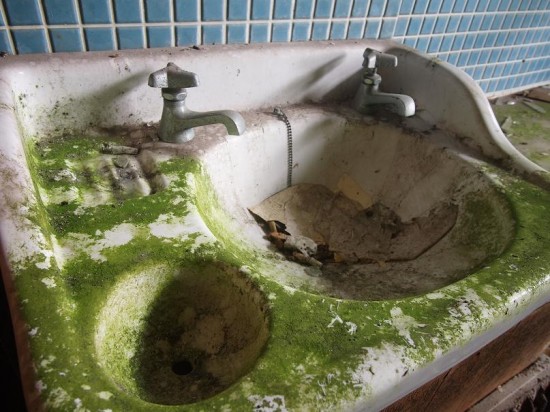 To get there Florian and I had to hike up the old route, now blocked off to prevent people accidentally reaching the dangerous hotel. It was a hard 45 minute slog and even in the mist and relative of coolness of the early morning we were sweating buckets and breathing heavily. We finally reached the place without too much trouble though and peeked inside.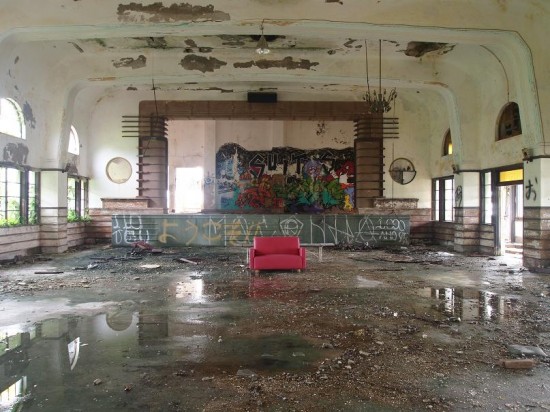 At first we were puzzled. I could hear the distinct sound of footsteps inside, tap-tapping around and the buzz of angry bees grew louder around us as the insects moved in for a closer look. It was decision time – face the intruder or the bees. Yeah, screw the bees. We dashed for the cover of the cool interior…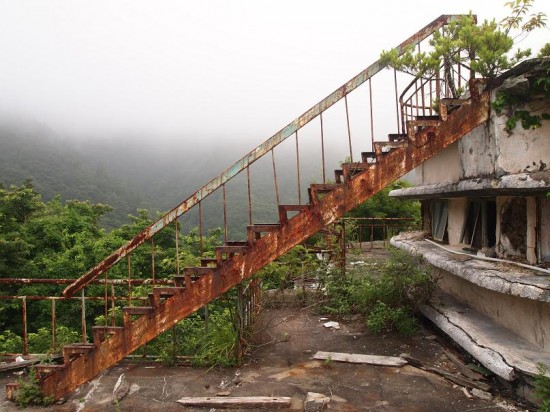 Empty. But still the sounds of footsteps. Or… wait? Not footsteps, no. Water! Water dripping all over the place, on mouldy carpets and floorboards, echoing all around the first floor of the hotel. Ahh, what relief! I could have sworn somebody else was inside…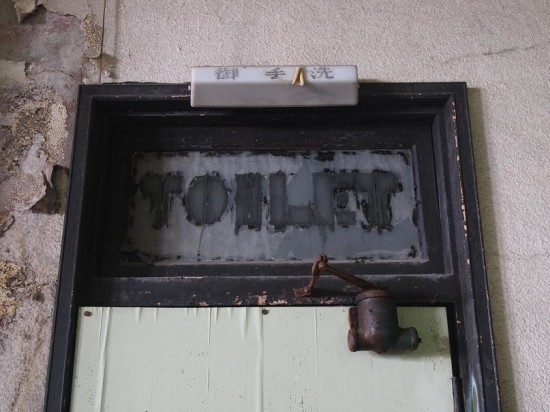 With there being a cable lift right next to the old hotel, we needed to move quickly. The plan was to move down from the roof and shoot the interior a little later. That way we would minimise the risk of being seen from the cable lift. So up we went, right to the roof.
I'll finish this haikyo story in a later post as I can't edit the pictures for good effect on this simple net cafe computer. So keep and eye out for a proper Maya haikyo post at a later date!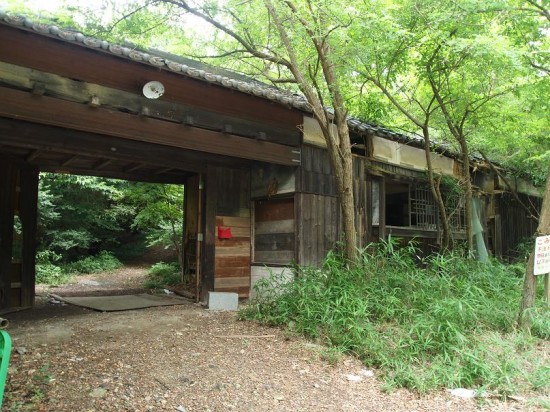 For our second destination of the day, Florian took me to Takada Ranch. He has a good posting of it on his own site from when he visited in Winter, which I recommend you check out – Abandoned Kansai. Today though, what a terrible place! Summer had brought to life every horrible creepy crawlie imaginable and the place was swarming with mosquitoes. I stood still for less than 10 seconds and I already had dozens of them attacking me!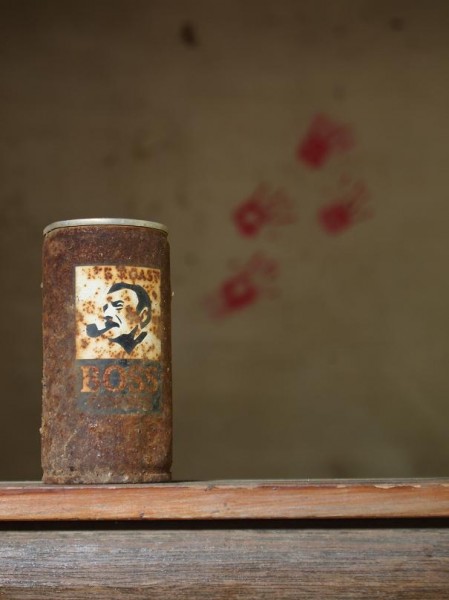 Naturally we didn't stay long and I didn't grab many good photos. An old can of boss coffee with some 'blood' stained handprints on the wall of this old house. And a rather spectacular bamboo forest hidden at the back.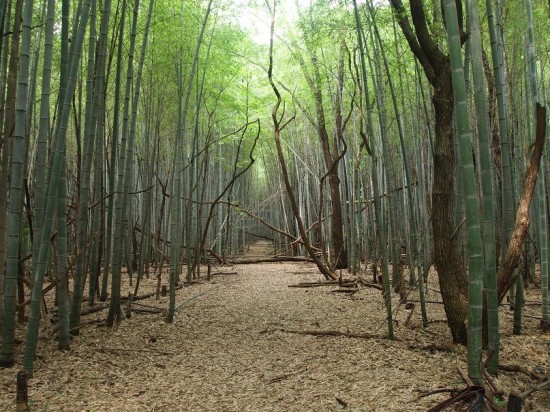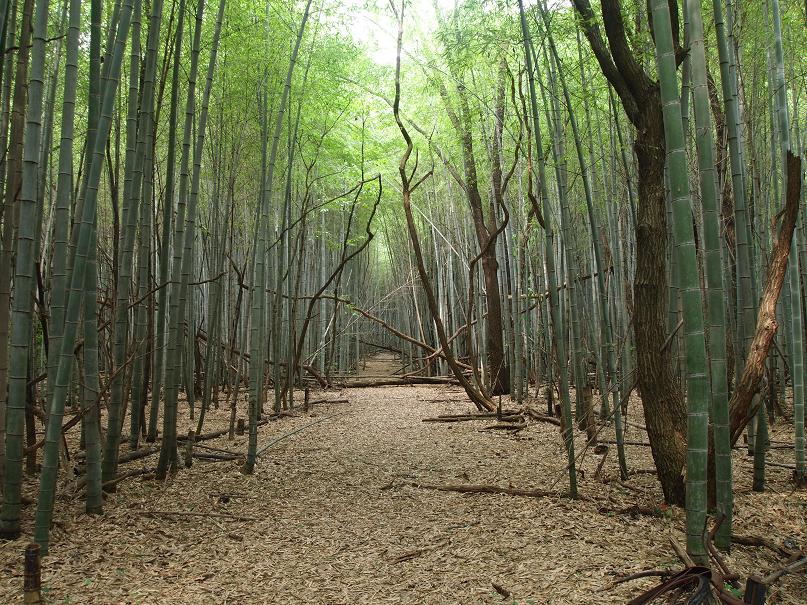 Otherwise the bugs just drove us out. Utterly nasty, but a fulfilling day. Florian was great conversation and a fun guy to do haikyo with. I look forward to more at a later date!