Faux Russian rabbits and their wacky adventures, a frog that doesn't stop eating and a masochistic transvestite chicken. Sounds like my sorta animation, fresh from the bowels of Japanese television!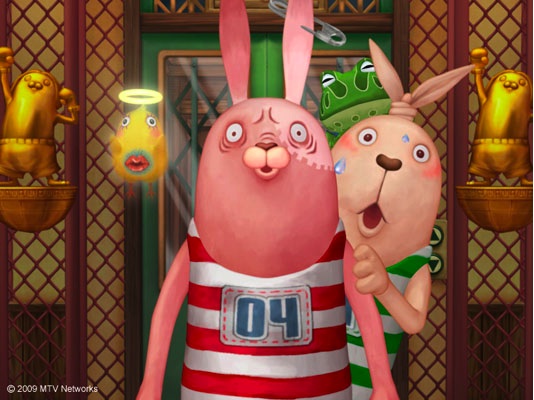 I'm seeing this series everywhere in Japan at the moment! Usavich (ウサビッチ) is a play on the words 'usagi' (meaning rabbit in Japanese) and 'vich' (which simply sounds Russian). It is a series of very short animated pieces (currently at around 39 episodes) which show the absurd life of two rabbit inmates and their attempt to escape a Russian prison and get to the city. It contains virtually no dialogue at all and relies entirely on sound effects and storytelling by gestures.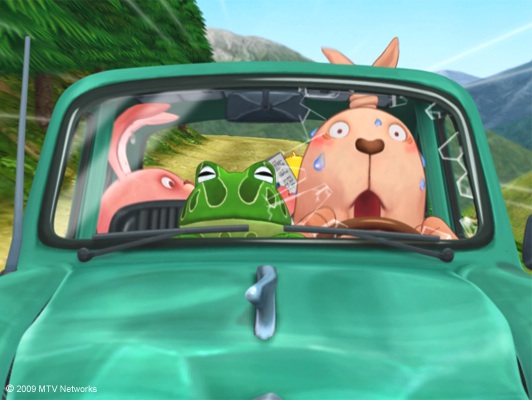 The series has been running since 2006 and is produced by Kanaban Graphics for MTV Japan. (MTV is also responsible for airing The World of Golden Eggs – an indescribably hilarious animated show!) It is now in its third season which sees the bizarre pair of rabbits infiltrating a casino in order to acquire a pair of trainers from its dastardly pimp owner.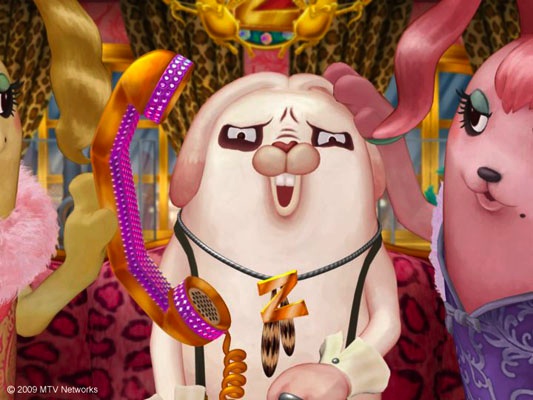 But enough chatter! Watch this episode for an all-round taste of the craziness that is Usavich!
Got you interested? Here's a breakdown of the characters and their unique personalities:
Putin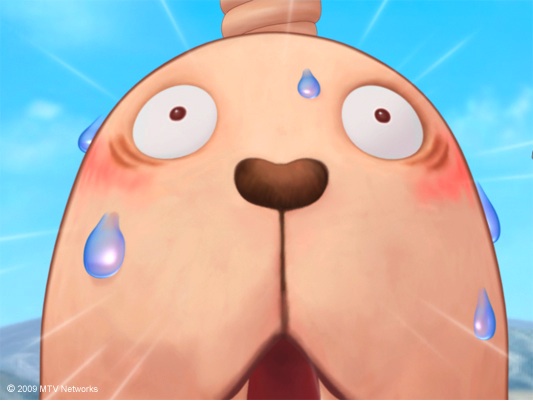 The rabbit wearing the green stripes with number 541 on his back, imprisoned for missing a day of work due to drunkenness. Good natured and dances the Russian kazachok on his bed (even while sleeping!) Easily scared, surprised and a skilled mechanic.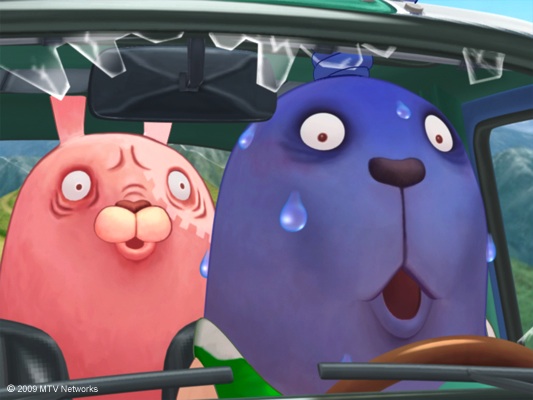 Kirenenko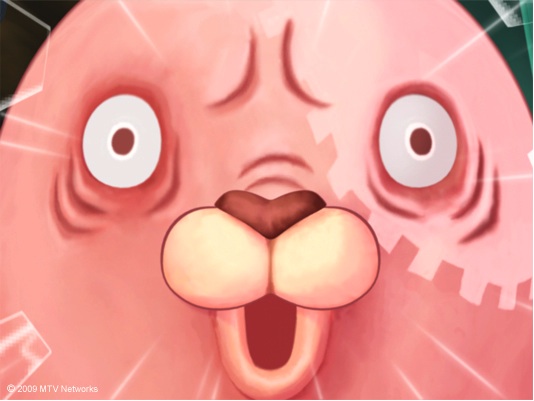 The rabbit wearing red stripes with number 04 on his back, sentenced to death for being a mafia boss. Generally quiet, but flips out when someone disturbs him. Virtually indestructible and loves shoes.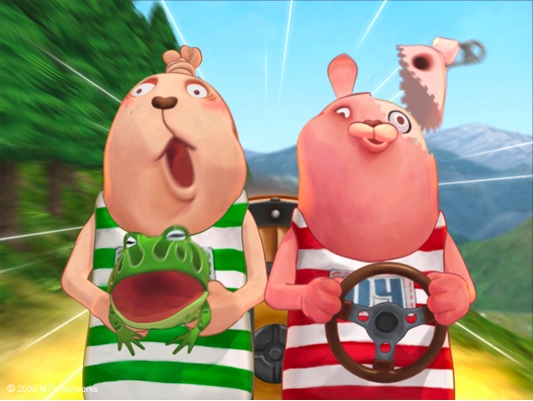 Leningrad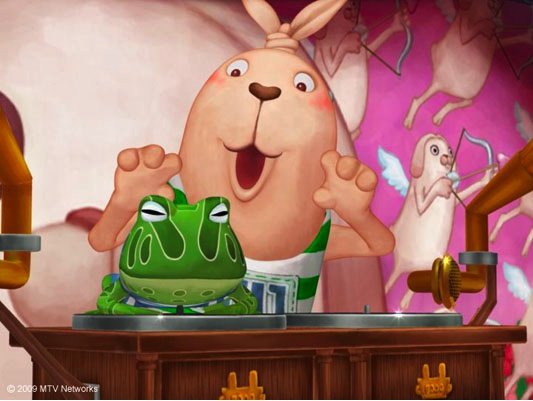 A frog living in the toilet of the prison cell. Eats anything that moves, especially Komanech and family!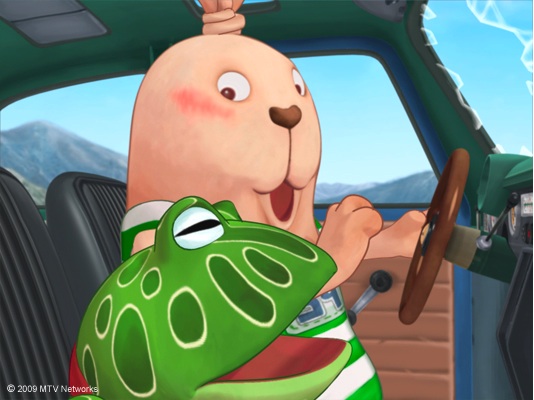 Komanech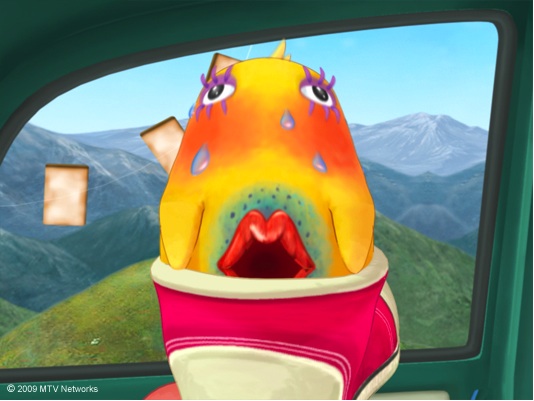 A transvestite chick found by Putin in episode 2. Loves to be bullied, tied up in ropes and generally treated in a masochistic manner. Was born from his mother, who was also the father!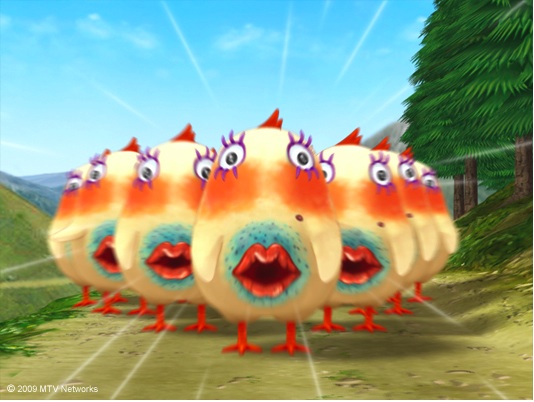 You can find more about the various characters here (in Japanese) and in the video below!
And finally, here's one of my favourite episodes – a musical number with lots of croaking, gasping and gunfire! You can find all the other episodes on Youtube at the moment, but I don't know how long they will be around!
More information from Wikipedia: Usavich