A documentary I coordinated and helped to film on Hashima Island (Gunkanjima) is airing on Sunday Night, an Australian television show, March 9th 2014 as we speak. Reporter PJ Madam shows us Japan's 'Ghost Island'.
The best source I have found so far to watch the video online is this one by movingentity:
If that's down:
If anyone has a copy of the HD footage, please drop me an email!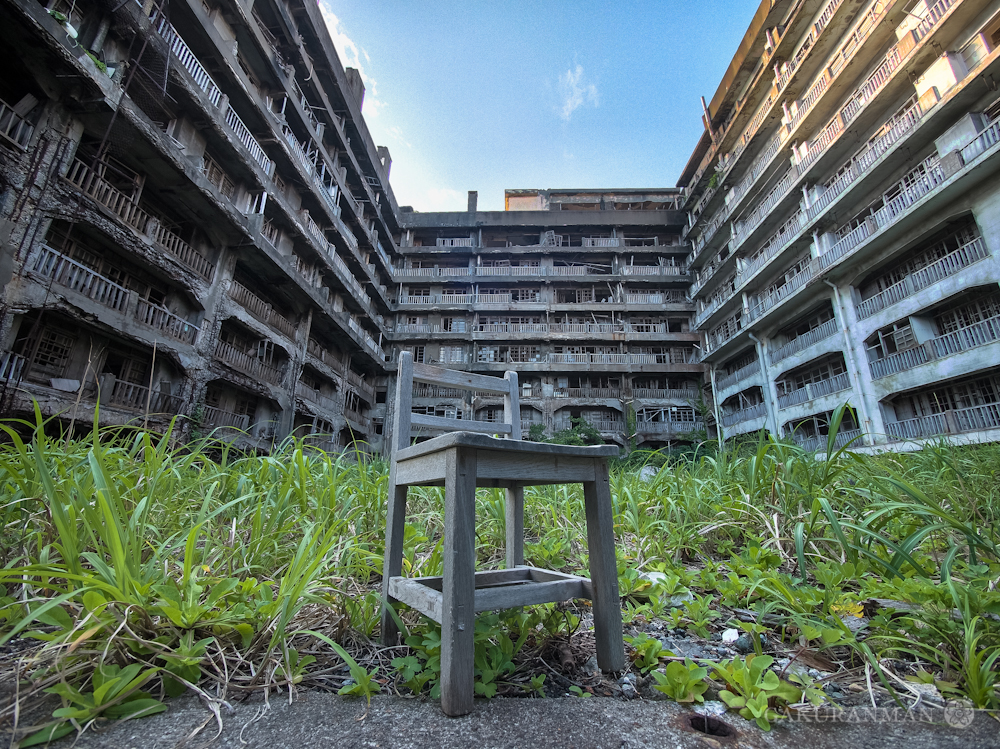 My story of urban exploration on Gunkanjima is here. You'll definitely want to have a read if you enjoyed Sunday Night's 'Ghost Island' :).
I'll try to do a writeup of the filming behind this show. There is so much material we shot that never made it to the final cut, including an amazing interview with a survivor of the Nagasaki atomic bomb whom also lived on Hashima for a period of time. The crew worked tirelessly across several days getting all manner of shots, using aerial drones, jibs and dollys and carrying heavy equipment back on forth among the rubble and deserve special mention: producer Richard Andrews, reporter P.J Madam, cameraman Leigh Hubner and soundman Dustin Eddo – fantastic job!
Any questions, contact Michael Gakuran here.
Update: My photos were also featured on Yahoo! Travel