That perennial debate – is it racist to use the word 'gaijin' to refer to foreigners? Here is a summary of the multitude of views out there surrounding this thorny issue and my own humble opinion.

If you've spent time reading about things Japanese, you'll likely have heard of or even used the word 'gaijin'. In Japanese it's written as 外人, a shortened form of the word 'gaikokujin' (外国人) meaning 'outside country person'. (Although some argue that this is historically inaccurate, for all intents and purposes, gaijin is used as a shorthand for gaikokujin in modern society). Gaijin is used to refer to people who are not inside the perceived group or situation and is quite common all over Japan, as well as similar words such as gaisha (外車) – foreign cars – or gaika (外貨) – foreign currencies. At the most basic level, calling a foreign person 'gaijin' is no different to calling a foreign car 'gaisha'; we are merely stating the fact that said car is not 'from around here'. But then, not all words are as neutral as others, and gaijin happens to be one of them.
The word gaijin carries weight. It has energy. It moves people. And most of this energy is, unfortunately, not a good kind of energy. The majority of foreigners get irritated at the use of the word and some of them get angry. Others get so enraged that their blood boils. And then there's the smaller, yet still undeniably present group of foreigners who claim that gaijin is a perfectly acceptable term to use. There are also those who are undecided, apathetic and perhaps even a small number of people who actually think that gaijin is a good word to use, although I personally have yet to meet any of the latter group. And of course, we mustn't forget that these are the opinions that foreigners hold about the term – the opinions of the Japanese themselves regarding the use of the word gaijin are another thing to consider altogether.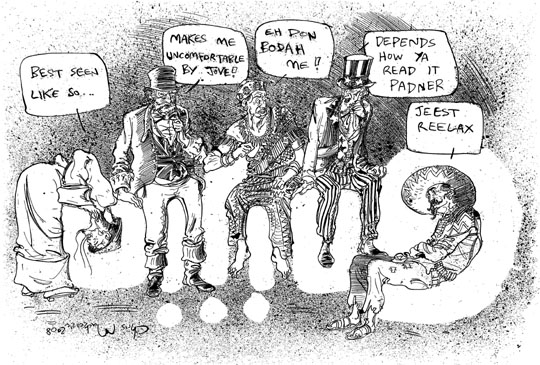 Source: Japan Times
Such categorisations are always looking for trouble. I can't claim to have included all types of opinions nor adequately organised them, but they are the general divisions that I've come to feel during my time learning about the Japanese language and culture and experience living in the country. From here on out, I'll look at the two extremes in this debate and hopefully give you a more rounded picture of all sides to this story.
Gaijin alert! Short-stay foreigners
---
The opinions of the majority, that gaijin is a negative word, come from all sorts of sources, but most of them unfortunately come from clueless foreigners who have caught wind of the gaijin debate and proceed to brand it as outright racism, or those who have lived in Japan for a short time and actually come into contact with the term. But however simplistic a view or culturally misunderstood their ideas are, they are the most indicative of how the word makes most foreigners feel. We are all fresh-faced Japan-newbies at some time or another! The simplest way of understanding the displeasure felt is to consider the archetypal remark:
ああ、外人だ!
Oh! It's a foreigner!
Usually this is accompanied by pointing, curious gazing and a general commotion. I've experienced this sort of reaction on many an occasion: Little children in Japan running up to me, grinning from ear-to-ear and pointing at me, 'gaijin, gaijin'. Overheard conversations between Japanese people on the train – 'there were a lot of noisy gaijin at the festival today…', and so on and so forth. While I'll readily admit that I was shocked and insulted (especially among the first times I heard it), I've come to accept it a little more. I remember vividly though, that definite sickening sensation that swam around inside of me:
That person just pointed out that I'm different from them. How dare they! I'm a human being just like you are, thank you very much…
Well, that's the family-friendly way of putting it. Unpleasant feelings. Nobody likes to be put on the outside – we thrive socially by building bonds with one another. Labelling somebody as bluntly as the word gaijin does that 'they are from an outside place and not inside with us' doesn't feel good. That's the typical reaction, anyway. Many short-stay foreigners never get past this nasty feeling, and sadly stories of discrimination, hate and racism seep their way down through stories to influence the next generation of Japanophiles, eager to experience the land of the Rising Sun. So, is this just out-and-out racism? Reading on…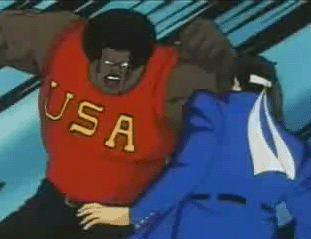 Source: Japan Probe
Gaijin is a Racist term!
---
Activists like Debito Arudou claim that the term gaijin is a racist word. And Debito is no greenhorn – he's lived and worked in Japan for many years. Here's what he has to say, in a recent Japan Times article:
1) "Gaijin" strips the world of diversity. Japan's proportion of the world's population is a little under 2 percent. In the gaijin binary worldview, you either are a Japanese or you're not — an "ichi-ro" or a "ze-ro." Thus you suggest that the remaining 98 percent of the world are outsiders.

2) . . . And always will be. A gaijin is a gaijin any time, any place. The word is even used overseas by traveling/resident Japanese to describe non-Japanese, or rather "foreigners in their own country," often without any apparent sense of irony or contradiction. Logically, Japanese outside of Japan must be foreigners somewhere, right? Not when everyone else is a gaijin.

Left unchallenged, this rubric encourages dreadful social science, ultimately creating a constellation of "us and them" differences (as opposed to possible similarities) for the ichiro culture vultures to guide their ideological sextants by.
And:
Thus gaijin is a caste. No matter how hard you try to acculturate yourself, become literate and lingual, even make yourself legally inseparable from the putative "naikokujin" (the "inside people," whoever they are), you're still "not one of us."

Moreover, factor in Japan's increasing number of children of international marriages. Based upon whether or not they look like their foreign parent (again, "gaijin-ppoi"), there are cases where they get treated differently, even adversely, by society. Thus the rubric of gaijin even encourages discrimination against Japan's own citizens.
Debito also tries to compare the use of the word 'gaijin' to refer to foreigners in the same way that the word 'nigger' contemptuously refers to black people. Whether or not 'gaijin' is an epithet for 'nigger' is an issue I will leave alone in this article, as it is not strictly relevant in my opinion. That said, you can view the community responses to Debito's Japan Times article here.
Debito follows up with a more reasoned reply to that article, again in the Japan Times. Apologies for the long quote, but it contains many useful nuggets of information to bring to the table:
"Gaijin" has the same effect [as using nigger], only more pronounced. Not only do we foreign-looking residents have no hope of hyphenation, we are relegated to a much bigger "continent" (i.e. anyone who doesn't look Japanese — the vast majority of the world). Again, this kind of rhetoric, however unconscious or unintended, divides our public into "insider and outsider," and never the twain shall meet.

I for one want the hyphen. I'm a Japanese. An American-Japanese, an "Amerika-kei Nihonjin." After years of "outsiderdom," I want my Japanese status acknowledged. But I don't want my roots denied either. Being called essentially a "foreign-Japanese" would lack something. So why not acknowledge, even celebrate, our diversity?

Words like "gaijin" don't allow for that. They are relics of a simplistic time, when people argued with a straight face that Japan was monocultural and monoethnic. Untrue. There's plenty of scholarly research debunking that. Even our government this year formally recognized Hokkaido's aboriginal Ainu as an indigenous people.

Moreover, as more non-Japanese reside here, marry, procreate and bring the best of their societies into the mix, change is inevitable. Why make us deny an essential part of our identity by forcing us to be viewed as an outsider on a daily basis? Intentional or not, that's what the word "gaijin" does.

The ace in the hole in this debate: I'm not the only one advocating that the word "gaijin" is obsolete. Japan's media has reached the same conclusion and officially declared it a word unfit for broadcast. Don't agree with me? Talk to the TV.

So if you really must draw attention to somebody's roots, and you can't hyphenate or tell their nationality or ethnicity, use "gaikokujin." It's a different rubric, and at least there are ways to stop being one.
So these, in a nutshell, are the basic arguments for considering gaijin as a racist term:
Using the word gaijin strips a person of his or her cultural diversity, which we as human beings have the right to hold
Gaijin causes people (especially foreigners) to feel hurt, therefore we should refrain from using it
The Japanese media refrains from using gaijin, suggesting that the term isn't fit to use, so neither should we use it
The first statement is very debatable, so I'll leave that for another time, suffice to say that I think Debito does have a valid point. The second statement is true, based on the mountain of displeasure voiced by unhappy foreigners. The third statement is certainly in support of outlawing the term gaijin, but isn't exactly a strong argument in itself. Just because the media thinks it is wrong, so should we? That said, in reality if companies refrain from using the word because they fear upsetting people or harming their business, it does give good reason to consider the issue seriously.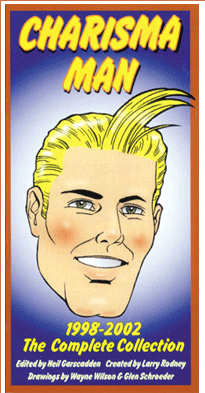 Source: The East.co.jp
We are Gaijin – Deal with it!
---
One popular response to the 'gaijin is a racist term' debate is that usually made by foreigners who have lived in Japan for a long period of time. They claim they have come to accept the use of the term. Sometimes an air of conceit creeps into their remarks, suggesting that they have successfully 'crossed over' and integrated enough not to be worried by the word anymore. Mere Japan-newbies who cry racism for being called gaijin are just irritating and don't understand the culture, they say.
Others suggest, quite free of vanity, that: 'once a foreigner, always a foreigner' – that it is futile fighting against the use of the word and that we should just accept the fact that we are 'blue-eyed, blond-haired' and will always stand out.
Anna Kunnecke, long time resident of Japan, gives us her opinions on the topic over at Jibtv:
But some foreigners take umbrage at being called an outsider.

We are not outsiders! they proclaim. We are foreigners! They have decided that the term gaijin is derogatory and condescending. To all those who feel this way, I would like to say,

"Welcome to the party. Get over yourself already."

I would say it nicely, probably, but deep down I'd be rolling my eyes.

Foreigners work themselves into a warm lather over this! They get their feelings so very hurt! Personally I think that there other things more deserving of this level of wrathful attention: discriminatory immigration practices, lack of oversight for law enforcement, and the creepy political speeches broadcast at deafening volume on the streets. But being called a gaijin?

"Hello, my name is Anna, and I'm a gaijin. "

That's what we are. We're outsiders. We look different, we talk different, and we come from anywhere other than Japan–in short, we are anything and everything EXCEPT Japanese. And that's the fundamental division here, not just as it applies to foreigners but in every layer of society and language. Uchi and soto, inner and outer, literally means inside the house and outside the house. Us and them. In or out. This is not a beautifully multicultural society where each gorgeous hue is just one facet of a wonderfully refracted prism. That's not how it works here. It's one or the other: Honne and tatemae, what's thought privately vs. what's said publicly, and ne'er the twin shall meet.

You can rail against it all you want. In fact, here's a megaphone; feel free to take your place out on the street. But be warned: you'll identify yourself as someone who really doesn't get it. In other words, you'll identify yourself as an outsider. Hello there, gaijin.
Some very valid points. She is certainly right about terms like 'uchi' and 'soto' permeating deep into Japanese society, irrespective of foreigners, and about the fact that the situation is unlikely to change anytime soon. A certain level of acceptance by any foreigner who wants to exist harmoniously in Japan is required. If every time the term gaijin was innocently used a foreigner kicked up a fuss, there'd be no end to the uproar.
She also seems very sure of her non-Japaneseness, which is admirable, in a sense. A strong affinity to one's own mother-country, culture and background (Anna's introduction):
Every time I leave Japan I mourn it; every time I come back I have to get a new visa.

Because no matter how deeply I may feel rooted here, I'm just a guest. I'm an intimate outsider. I have blue eyes, pale skin, and when I open my mouth I sound like a local. Sometimes that freaks out the actual locals.

But I love having one foot in each world: my education is western, my thinking is feminist, my aesthetic sense is wafuu, and my cooking is bad in any culture. That's okay. In that funny space in between, I'm home.
The argument:
We (as foreigners) are actually outsiders, so we shouldn't take issue with the word gaijin which states that we are. There are more pertinent examples of racism in Japan to deal with.
I have to wonder… I'm not so sure we can just write the word gaijin off the map like this. Yes, foreigners may actually be what the word gaijin labels them to be, but there is so much more to it than that. The feelings of people have to be considered, as well as differing uses of the word. Also, the fact that there may well be more serious issues that constitute definite racism in Japan doesn't mean that the gaijin problem becomes obsolete or something which we should just accept.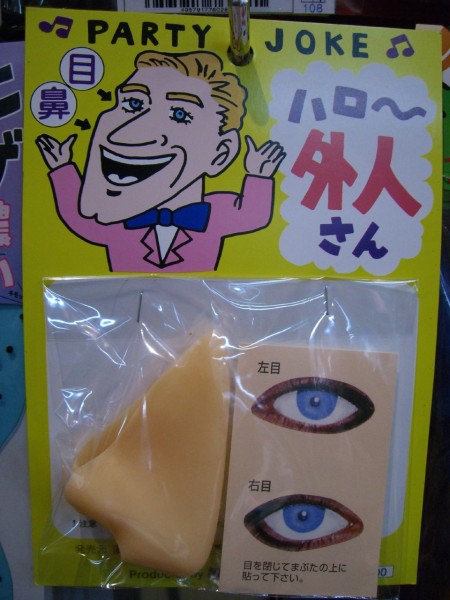 A Charged Word: My Personal View
---
Perhaps, given enough time, most foreigners should be able to come to terms with the use of gaijin and not fret over it so much? Perhaps I have not yet reached that stage? Perhaps I am kidding myself thinking that I can integrate into Japanese society to the extent that I do not feel like a complete outsider..?
I am fairly sure that I will never fully be able to exist in Japan as one of the invisible masses. This is obvious; with the majority of Japanese society being made up of Japanese people (around 98%), I stick out like a sore thumb. There's no changing that, and I will inevitably always be stared at, called gaijin and treated in a manner different to people that look like native Japanese people. Even if my Japanese becomes indistinguishable from a native's, I change my name and have plastic surgery such that I looked and sounded like a Japanese person, I'm sure there would still be cultural clues that give me away. I don't have issue with this, or at the very least hope that I can learn not to have issue with it.
What I have issue with is that, quite simply, the word gaijin makes people feel bad. Whether or not it is a racist term is indeed open to debate. One can argue that, linguistically, gaijin is akin to calling someone 'nigger', that it strips people of their cultural diversity or that gaijin is a word indicative of Japanese culture and therefore we as foreigners should just accept it. But all those lines of argument miss the fundamental point that gaijin is a loaded word, and not just a word that a few people feel bad by, one that causes a great deal of ill sentiment. They also neglect to seriously consider (although Debito does make a point in one of his articles) that perhaps it is not so much the word gaijin that is at fault, but the context and intonation in which it is uttered.
There are many cases where the word gaijin is used entirely innocently, without ill-intent or malice. There are also times when the word is used much in the same derogatory way that 'nigger' or 'jap' is used in English. Educating foreigners about Japanese culture, the meaning of the word gaijin, the different contexts one might encounter this word in and also the varying accents, intonations and modes-of-speech that could affect the nuance of the word are all crucial to understanding it. Learning to recognise when the term is being used in a racist manner and when it is being used in a neutral manner or product of Japanese culture should help to alleviate some of the stress and misunderstanding this word burdens us with. Merely saying 'get used to it' or crying 'racism' doesn't, in my humble opinion, address the crux of the problem. I think that we would do better to shift our focus to educating people rather than arguing whether or not gaijin is a racist term.
Your thoughts?