Continuing an annual tradition here on Gakuran.com, I'm back translating the Japanese buzzwords for 2014. Fresh new expressions and frequently used phrases from this year, providing a glimpse into the national psyche. The list is compiled every year by Jiyu Kokuminsha, publishing 50 nominees and then choosing the top 10 winning words in early December. So, let's see what terms were making headlines in Japan!
You can view the previous years below:
2011 – Many words from the 11th March disaster, the Great East Japan Earthquake.
2012 – A smattering of words related to the London Olympics and anti-nuclear demonstrations.
2013 – Je je je, Abenomics and Omotenashi. 2013 was a varied year.
**********
1. Shining Women (kagayaku jyosei – 輝く女性)
Prime Minister Abe used the phrase 'shining women' during his introductory comments to a meeting discussing the importance of helping women reach their full potential in today's society and issues preventing them from doing so. Abe said that the government will increasingly provide support for women, both those working inside the home as well as outside the home, highlighting their importance for Japan's social and economic growth.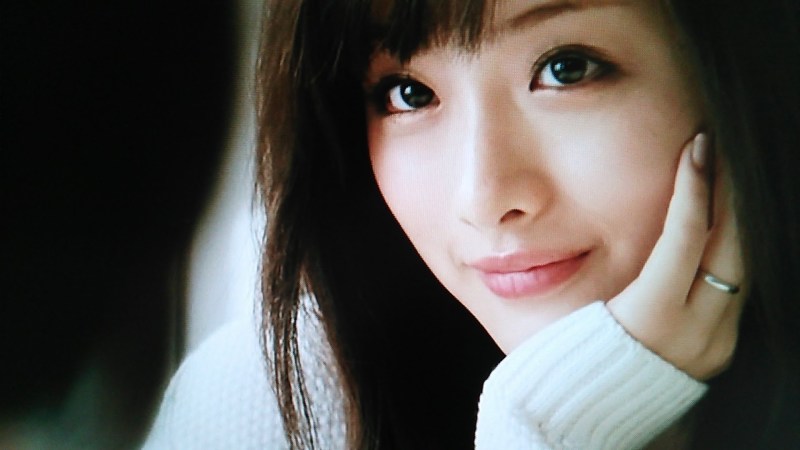 2. STAP cells exist (STAP saibou wa arimasu – STAP細胞はあります)
Biologist Haruko Obokata made headlines when she announced that she had discovered STAP (Stimulus-Triggered Acquisition of Pluripotency) cells, that can be grown into any tissue in the body. However, discrepancies were found in her research paper and, following a damning investigation by RIKEN, she was charged with two counts of scientific misconduct. While being questioned by the press over these allegations however, she still resolutely asserted that STAP cells in fact exist. She later agreed to retract the papers but, with the continuing controversy, her mentor Yoshiki Sasai committed suicide in August.
3. Back-Building (bakku birudingu – バックビルディング)
Referring to a type of severe rainfall that is the result of a multi-cell thunderstorm. The storm appears stationary on a radar or moving in a backwind direction. I'll skip the technical explanation, but it leads to severe flash flooding such as the kind seen in the Hiroshima area this August as a result heavy rainfall in a fixed area.
4. Decomposed Granite (masatsuchi – まさ土)
A geological quality present over large areas of Hiroshima leading to greater risk of landslides, destruction and ultimately the loss of human life seen after heavy rainfall in the area this year.
5. Trickle-Down (torikkuru daun – トリクルダウン)
The Trickle-Down Theory that dictates the upper-class becoming wealthy leads to the lower-class also becoming wealthy.
6. Dengue Fever (dengu-netsu – デング熱)
The mosquito-borne dengue virus was discovered in Tokyo and thought to be originating from Yoyogi Park. There were many confirmed cases of infection, with symptoms such as severe muscle pain and fever. The park was cordoned-off for a period while the outbreak was dealt with.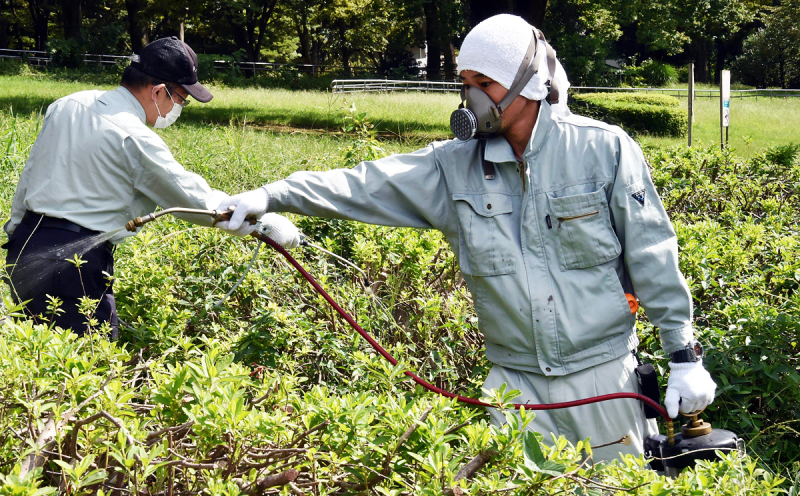 7. No. No no! (dame yo~dame dame – ダメよ~ダメダメ)
The newest comedy buzzword from duo 'Japan Electric Union'. Posing as a dutch wife with white face paint, Akemi responds to her elderly suitor Hosogai's advances with a robotic 'No. No no!'
https://www.youtube.com/watch?v=GPyAvOCkaek
8. 2025 Problem (nisen-nijyugo-nen mondai – 2025年問題)
The year was the baby boomer generation will be over 75 years of age – that is 1 in 4 people will be over 75. These baby boomers who have been paying the welfare benefits of the current elderly generation will become in need of them, putting a lot of stress on the system and potentially throwing it out of balance.
9. Dangerous Drugs (kiken doraggu – 危険ドラッグ)
A new type of drug once collectively known as 'Law-Evading Drugs'. Due to their chemical composition they initially avoided being classified as illegal substances and have been making regular headlines this year due to their powerful effects on users. Along with the National Police Agency, the the Ministry of Health, Labor and Welfare have officially renamed this new type of drugs as 'Dangerous Drugs'.
10. Ice Bucket Challenge (aisu baketsu charenji – アイス・バケツ・チャレンジ)
The viral social media campaign during July-August that saw everyone from celebrities to your next-door neighbour dumping buckets of ice-cold water over themselves in ostensibly raise awareness and money for ALS (amyotrophic lateral sclerosis). It was also a hit in Japan.
11. Housework Harassment (kaji hara – 家事ハラ)
Contempt for those who perform the housework, or deriding their efforts. Traditionally the woman of the household does the housework, but with the rise in dual-income households, increasing men are helping out with the chores. However, their efforts don't often measure up, which can lead to derision from their spouse. It became a buzzword after Asahi-Kasei Homes created an amusing video on highlighting the issue and coining the term.
12. Maternity Harassment (mata hara – マタハラ)
Coming into the spotlight after a female physiotherapist in Hiroshma was demoted following her pregnancy and proceeded to file a lawsuit against the hospital, with the Supreme Court ruling in her favour. It is now used to refer to words or actions that discriminate against women on the basis of pregnancy or childbirth, particularly when it involves employment issues.
13. As I Am (ari no mama de – ありのままで)
The Japanese version of the hit Disney film 'Frozen' song features the line 'ari no mama de' as the lyrical translation to 'let it go' in the popular song of the same name. This line has had people across the country bursting out in song. It literally means 'as I am'.
14. Let It Go (rerigo – レリゴー)
The Japanese version of 'Frozen' is titled 'Anna and the Snow Princess' (often film titles are re-written to be more description in Japanese). However, despite the quality dubbing of Disney's hit, the original song struck a chord so well with its audience that fans were soon trying to singing the original line too: Let It Go~~!
15. Kopitto (kopitto – こぴっと)
A word from the Koushu-accent in Yamanashi prefecture, made popular from the NHK serialised drama 'Hanako and Anne', just like 'Je-je-je' was popularised from last year's Ama-chan drama. The word means 'ちゃんと' or 'しっかり' in Japanese – roughly translating to 'properly', but notable for its cute sound.
16. Take Care (gokigenyou – ごきげんよう)
The closing word from the Hanako and Anne NHK drama meaning 'take care'. Usually a formal greeting used by wealthy upper class ladies when meeting or departing.
17. Little Honda (ritoru honda – リトル本田)
Football wonder Keisuke Honda caught the attention of the media with his unusual response about his decision to play for AC Milan. 'I asked the Little Me in my heart: What team do you really want to play for?' The answer was 'AC Milan'.
18. J-Wedding (je-kon – J婚)
A wedding to a member of the Japanese Self Defense Force (known in Japanese as the 'Jieitai'). Due to the attention on the Self Defense Force this year surrounding changes to Japan's policy and also for the SDF role in rebuilding Japan after 3.11, young women are eyeing up potential suitors. Apparently places at match-making parties with members of the SDF are filled quickly.
19. Ghost Writer (gosuto raitaa – ゴーストライター)
Mamoru Samuragochi, a composer dubbed the 'digital age Beethoven' for being deaf, became the centre of attention in a news story this year when it was revealed that his hearing disability wasn't as bad as made out to be. During the process, his ghostwriter for 18 years, Takashi Niigaki, revealed that the composer actually had normal hearing. The story in part was heightened due to a song thought to be composed by Samuragochi being used for an Olympic figure skating piece.
20. Tamori-Loss (tamarosu – タモロス)
The long-running television program 'Waratte-ii tomo' finished on 31st March this year causing people to feel a sense of loss for its host Tamori.
21. Mild Yankees (mairudo yankii – マイルドヤンキー)
Young people who like EXILE, minivans, words like 'bond', 'family' and 'friends' and don't like to move away from their hometown are now nicknamed 'Mild Yankees'. 'Yankee' is traditionally a word to refer to reckless delinquents from the 1970s, but have seen a decline in recent years being replaced by their milder counterparts. The grouping is said to be large enough that their consumption habits will have an influence on the economy.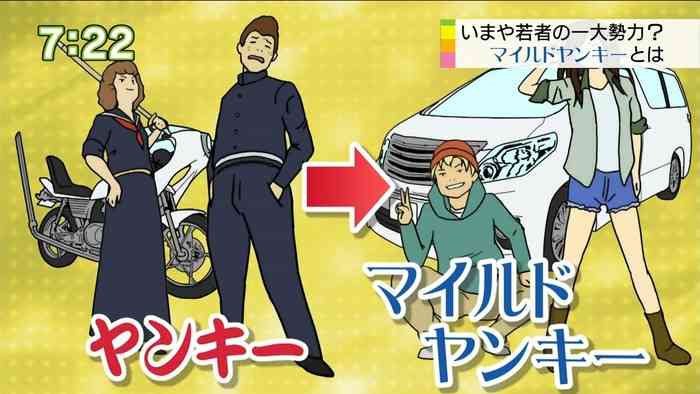 22. Revenge Pornography (ribenji poruno – リベンジポルノ)
The act of putting naked pictures of one's former spouse or lover on the internet following a divorce or breakup.
23. Schoolgirl Business (jee kee bijinesu – JKビジネス)
The business sold by high school girls or 'Jyoshi Kousei'. It can include a range of services, such as gazing lovingly, knee-pillow, ear-clearing, massages and simply laying down next to the client. The general sales point is 'being in close contact with a young lady of schoolgirl age', generally performing non-sexual services. However, problems arise when these lines are (quite often) crossed by either party.
24. Magnificent Places (zekkei – 絶景)
A popular bucket list of beautiful places to visit, beginning in popularity in 2013 with global locations and culmulating in a top selling book on Amazon, the trend has continued with a second book of breathtaking Japanese spots to visit before you die. There's also a very popular Facebook group dedicated to sharing and re-sharing photos.
25. Legend (rejendo – レジェンド)
Referring to the ski jumper Noriaki Kasai nicknamed the 'Legend', competing for over 20 years and still setting records (the oldest ski jumper to win an Olympic medal) at even over 40 years of age. A real team player and all-round super guy.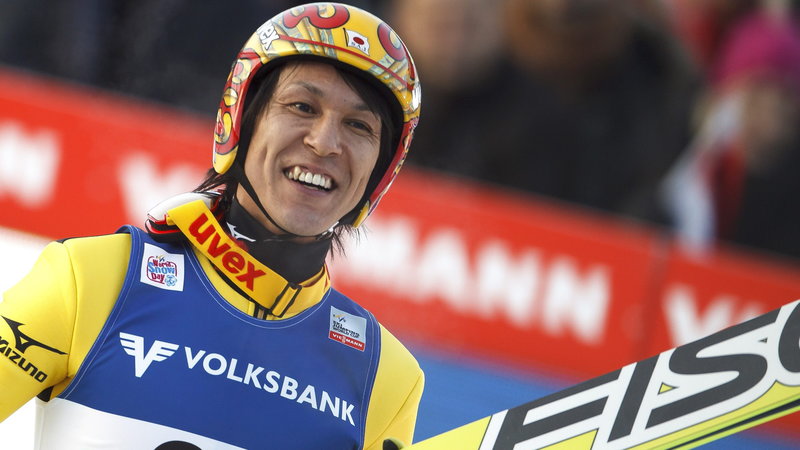 26. Yuzu (yuzu – ゆづ)
The popular figure skater Yuzuru Hanyu, on a success streak is gaining 'Yuzu' fans rapidly with his looks and amazing skating ability. He demonstrated enormous resolve by competing in the free skate event in China and still won a silver medal despite receiving a very serious head injury during warm up.
27. Yokai Watch (youkai watch – 妖怪ウォッチ)
An incredibly popular video game that has taken hold of kids all across Japan, spawning a television show and countless merchandise that is constantly sold out. It's essentially the next Pokemon, with ghosts and monsters from Japanese folklore, and its impact shows no sign of slowing down.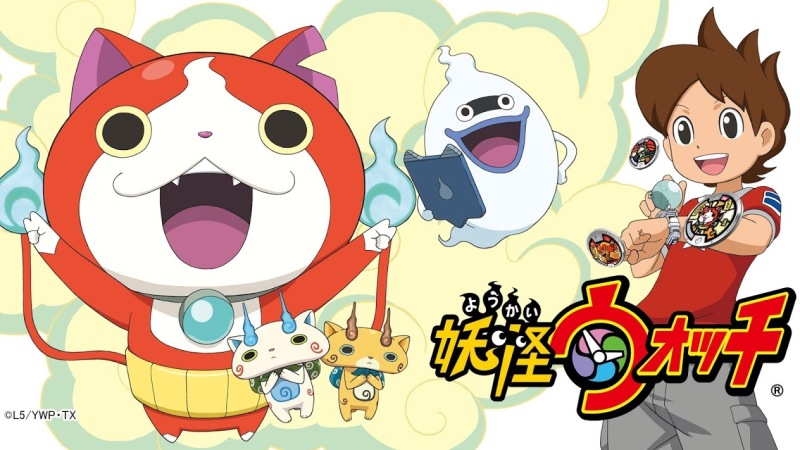 28. Salty Reception (shiotaiou – 塩対応)
Referring to a 'salty' reception from one's idol, made (in)famous by AKB member Haruka Shimazaki for her poor treatment of fans. Fans of Japan's popular idol groups spend abnormally large amounts of money to receive tickets to events when they can meet the stars, and then spend a long time in line waiting to meet them, so they are understandably upset when receiving cold, heartless treatment. The opposite is known as 神対応 (kamitaiou), a 'godly' warm and welcoming reception.
29. Mounting Girls (mauntingu (jyoshi) – マウンティング(女子))
Girls trying to one-up one another while pretending to be nice. In other words, trying to see who ranks on top. A so-called 'battle of smiles'. The 'mounting' part comes from the animal kingdom where one animal will try to mount the other to assert dominance. Although as many women (especially Japanese women) no doubt know, maintaining social grace, an air of friendship and civility must not be forgotten despite this battle to prove oneself superior.
https://www.youtube.com/watch?v=Xj9eo0XDLJI
30. Screw-up Girls (kojirase jyoshi – こじらせ女子)
Also appearing in last year's buzzword list, these are girls who unwittingly say and do things that make the opposite sex off.
31. Cross Dresser (jyosoko – 女装子)
An amalgamation of 'child' and 'girls' clothing', this is yet another way to refer to a guy who enjoys dressing up in girls' clothing. It is used to describe people who enjoy it as part of their everyday lives as well as those just cosplaying.
32. Weeping Interview (goukyu kaiken – 号泣会見)
The unprecedented breakdown of former politician Ryutaro Nonomura this year during a press conference where he was grilled on his dubious use of public funds for personal leisure and travel expenses. Such was the debacle that news outlets overseas also picked up the story and he became an internet sensation, in all the wrong ways.
33. Sexist Heckling (sekuhara yaji – セクハラやじ)
The heckling outbursts from male members of an opposing party during the Tokyo Assembly towards Your Party politician Ayaka Shiomura as she attempted to raise discussion on women facing difficulty with pregnancy. 'Go and get married already'. 'What's the matter, can't you bear children?'. The sexist remarks drew criticism from both inside and outside Japan.
34. The Right to Collective Self Defense (shudanteki jieiken – 集団的自衛権)
Traditionally Article 9 of Japan's pacifist constitution has not allowed Japan to assist allies under attack, but the Abe Cabinet's steadfast reinterpretation of this issue on July 1st marks a controversial turning point in for Japan and its Self Defense Force.
35. Limited Approval (gentei younin – 限定容認)
Under the basis of protecting national security, the Abe Cabinet changed Japan's constitution to grant limited approval to the collective use of self defense, aiding allies when under attack.
36. Proactive Pacificism (sekkyokuteki heiwashugi – 積極的平和主義)
The Abe strategy of proactive pacifism to deter China and give Japan more flexibility in its use of the Self Defense Forces.
37. There's Nobody Left I Can't Beat (katenai aite ha mou inai – 勝てない相手はもういない)
Uttered by tennis ace Kei Nishikori, showing his resolve that he sees becoming the world no.1 as within his reach.
38. Carp Girls (kaapu jyoshi – カープ女子)
Increasing numbers of female fans of the Hiroshima Carps baseball team.
39. One Operation (wanope – ワンオペ)
Referring to a worker operating a shift by themself, especially in drinking or eating establishments late at night.
40. 50-50 (haafu haafu – ハーフハーフ)
Figure skating ace Mao Asada's reply to the question as to whether she will keep on skating: it's a 50-50 right now.
41. Disappearing Cities (shoumetsu-kanousei-toshi – 消滅可能性都市)
Literally 'cities which may potentially disappear' due to Japan's ageing population and migration of younger people towards central hubs and metropolis like Tokyo. According to a May report, around half of Japan's municipalities (896 localities) may disappear if measures aren't taken to boost population numbers in those areas. That's potentially a lot of haikyo…
42. Wall Bump (kabe don – 壁ドン)
A romantic concept that has rapidly gained popularity this past year across all media that sees a man banging his hand onto a wall while closing in on the object of his affections. While seemingly a threatening or menacing gesture, when done right it apparently displays confidence and sets a lady's heart a-flutter.
https://www.youtube.com/watch?v=YFnQQ-gpioA
43. Euglena (midori-mushi – ミドリムシ)
A microorganism touted for its various nutritional properties and potential application in biofuel.
44. Anniversary of a Broken Constitution (kaiken kinenbi – 壊憲記念日)
1st July is being referred to as the day Japan's pacifist constitution was broken with the Abe Cabinet reinterpreting Japan's pacifist stance to further US-Japan relations and allow Japan to exercise the right to collective self defense when an ally is under attack. This decision was controversial, with a majority of the public being shown to stand against it.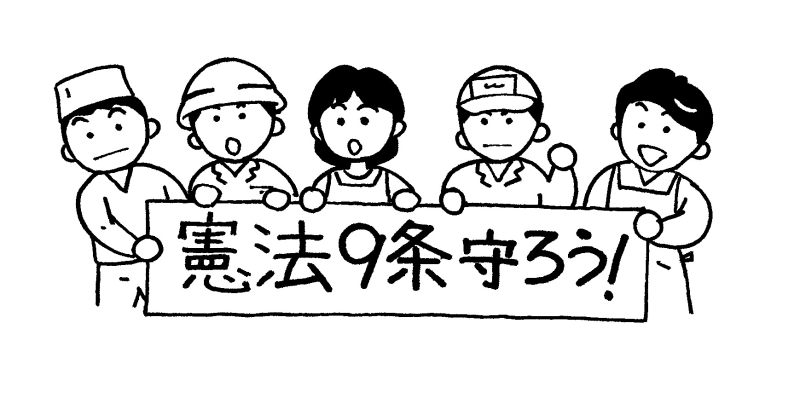 45. Islamic State (isuramu-koku – イスラム国)
As with most of the rest of the world, the Islamic State (ISIS) rebel group made headlines with their graphic beheadings and terrorist threats.
46. Umbrella Revolution (amagasa kakumei – 雨傘革命)
Protests from the young people of Hong Kong demanding true democracy in response to China's increasing role in the country's politics. The umbrella icon was forged when protesters used umbrellas to protect themselves against tear gas used by police forces attempting to control the crowds.
47. Daytime Face (hirugao – 昼顔)
The Fuji Television drama 'Daytime Face' garnered ratings of 16% on its final episode. A show mostly about adultery, it manages to show its protagonists in the best light and appeal to viewers despite the moral issues.
48. Salt & Lemon (shio lemon – 塩レモン)
A condiment popularised by an NHK morning show Asa-ichi, it is being hailed as an all-purpose seasoning.
49. Bit Coin (bittokoinu – ビットコイン)
With the collapse of Mt. Gox in February losing about 850,000 bitcoins and the online payment system 'Bitcheck' launched in Japan this September, the P2P currency is making the news.
50. Ebola Hemorrhagic Fever (ebora shukketsunetsu – エボラ出血熱)
The outbreak of Ebola in 2014 was and continues to be a major topic and potential threat around the world. Japan had its own scare at one point when it was thought somebody may have entered the country carrying the deadly virus. The outbreak began in West Africa and is classified with a biosafety level of 4 – the highest threat – with the spread rampant. The disease is often fatal if untreated and easily spread through droplets of blood, water and other bodily fluids.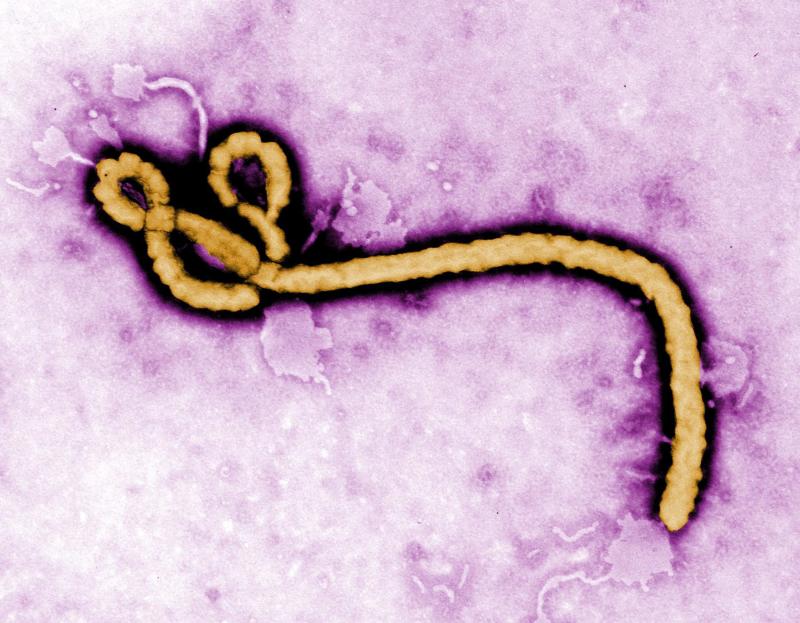 **********
Which buzzwords do you think will be picked for this year's top 10? Let me know in the comments!