Tokyo Metro (東京メトロ) is Japan's largest subway system. Take a ride, and you'll find it hard to miss the catchy posters asking commuters to mind their manners. Since September 1974, every year a new theme and unique monthly designs have been produced, but in recent years perhaps none have been more memorable than the iconic illustrations of graphic artist Bunpei Yorifuji. Beginning in 2008 and spanning 3 years – something rather unusual considering the transient nature of the annual Metro poster themes – the designs were judged a huge success, being replicated and parodied in numerous places across the internet.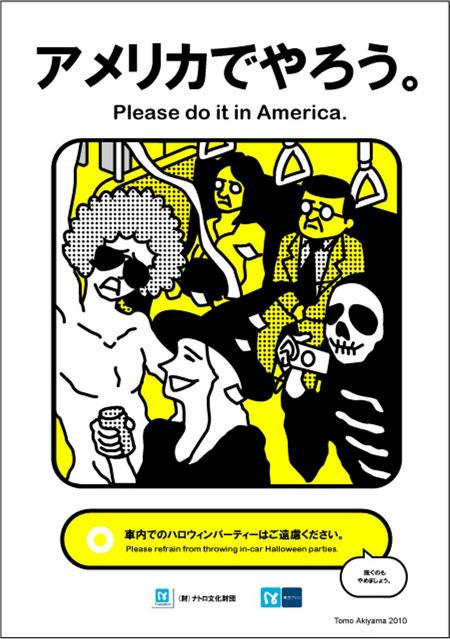 Above: Parody poster based on the infamous Tokyo Halloween Train by Tomo Akiyama
Yorifuji's design concepts are very interesting. He studied at Musashino Art University and was influenced by American artist Edward Hopper and Japanese ukiyo-e artist Katsushika Hokusai. In his poster designs for the 2008 theme "Please do it at home", we see a recurring male character with glasses who is usually the suffering subject. According to Yorifuji, "The glasses obfuscate the emotion and better reflect the discomfort. People don't explicitly express their feelings. So I am having people guess what is going on in his mind."
Indeed, his philosophy that the posters should convey a positive rather than negative message is refreshing. "Typical posters say 'Don't do this' or 'Don't do that,'. I am saying, 'Let's do this,' which I think is more positive." Rather than strict rules or laws, he considers it his task to gently nudge people to be mindful of their surroundings and fellow people. "Japan is a country of gray zones, and recently there has been a move to draw a line to delineate black and white. As a result there has been some resistance. Instead of classifying something as good or bad, my ideal ad displays to people what lies in between."
Source: TokyoReporter
Below is the complete collection of posters for the years 2008-2010 in which Yorifuji's designs were featured all over the Tokyo Underground. He is back this year, 2012, with a similar eye-catching campaign which I'll highlight in a follow-up post. Well then, enjoy!
Please do it [2008]
---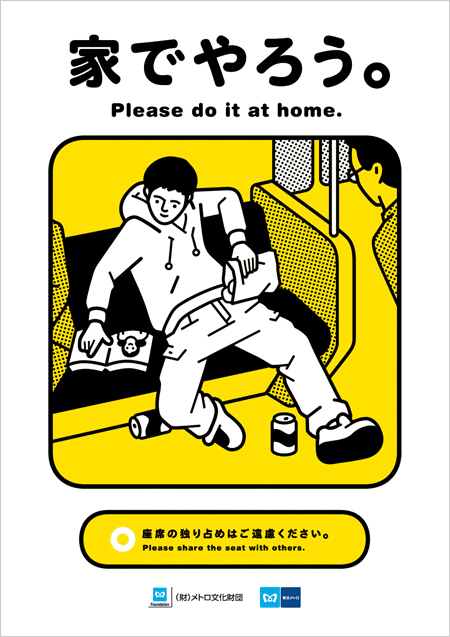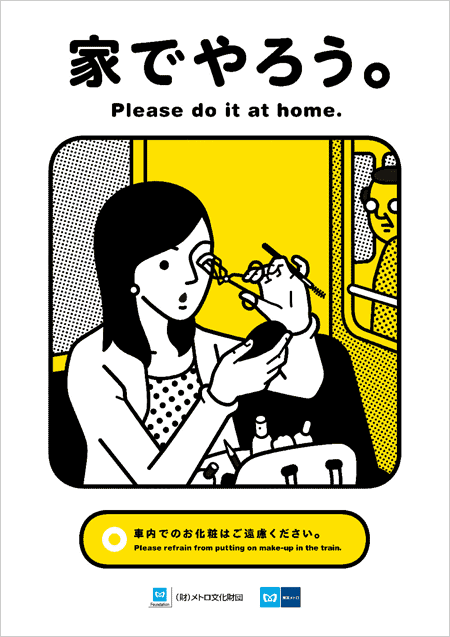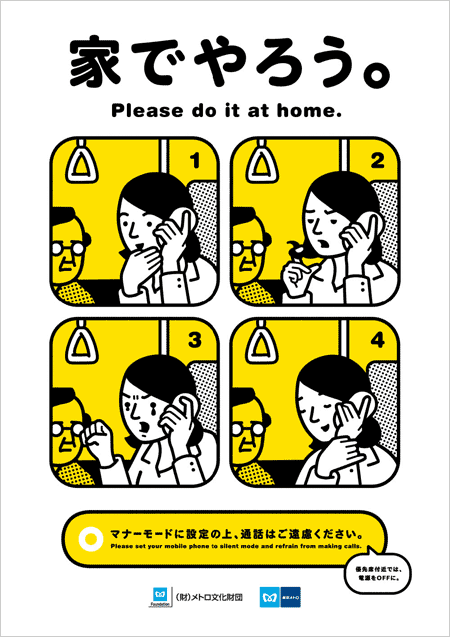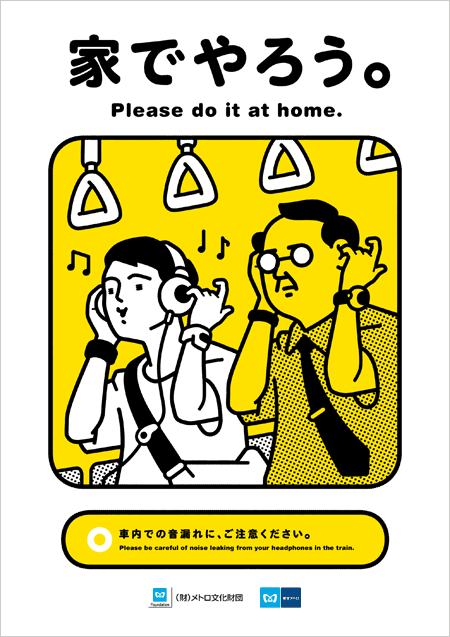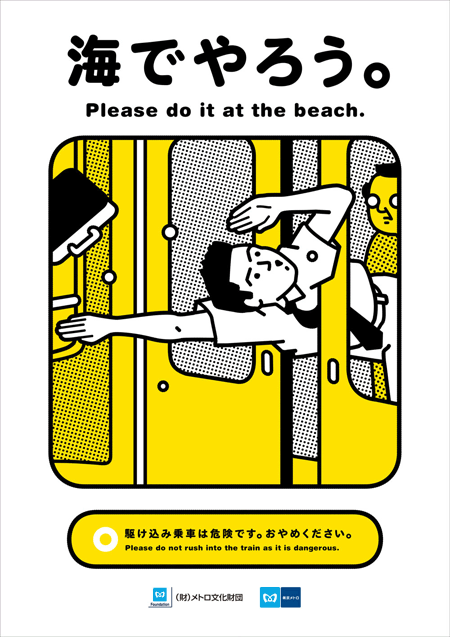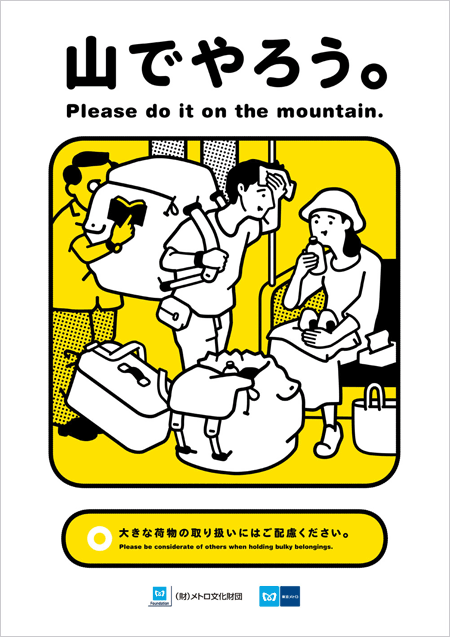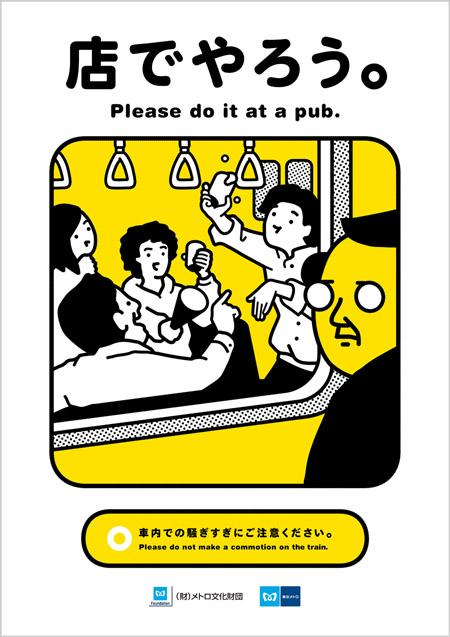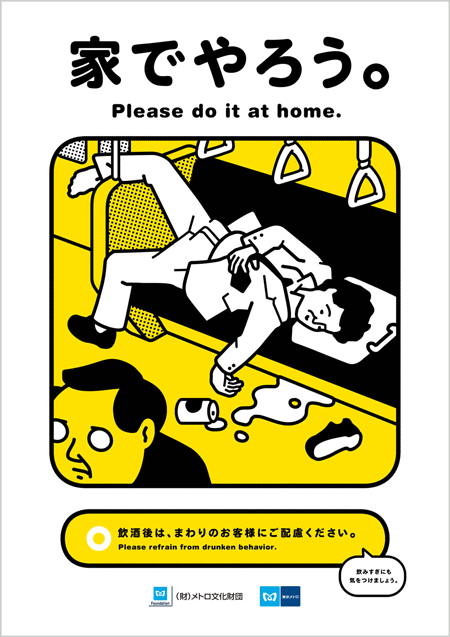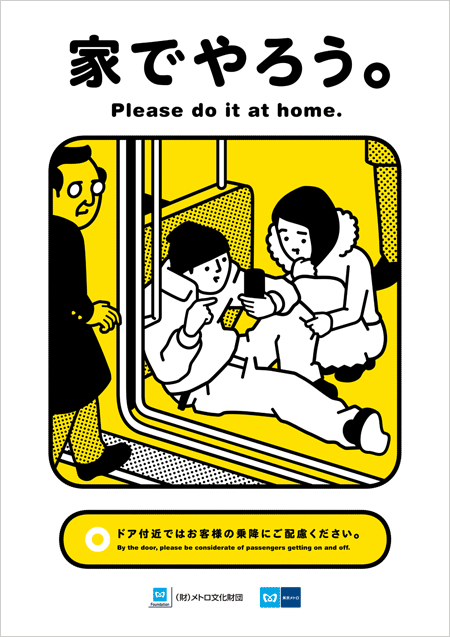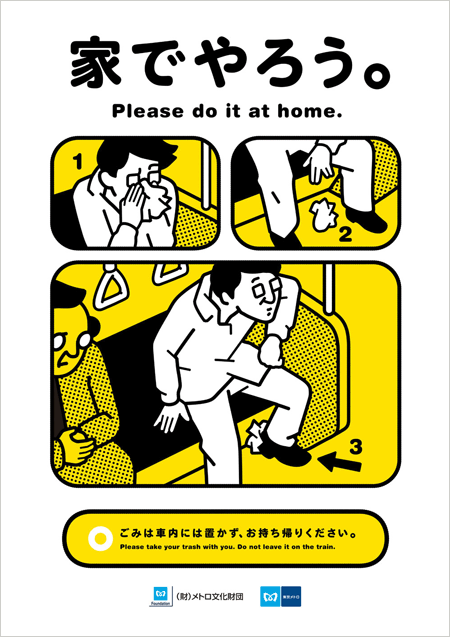 Please do it [2009]
---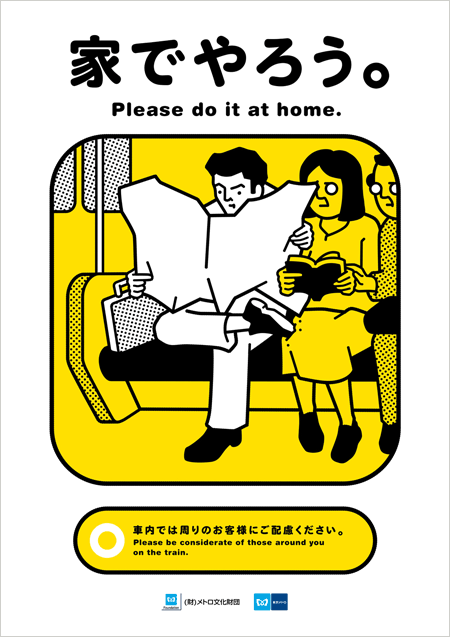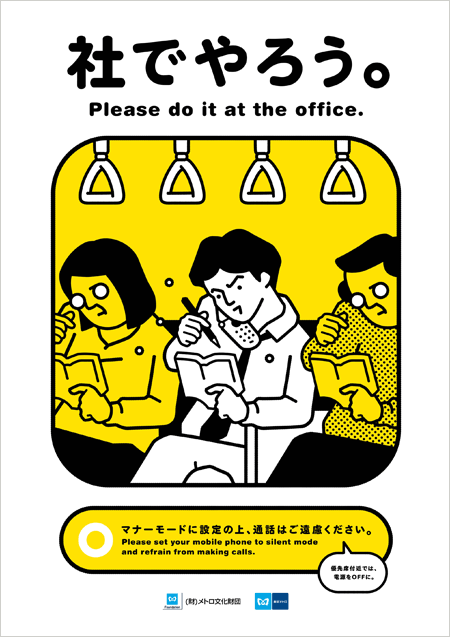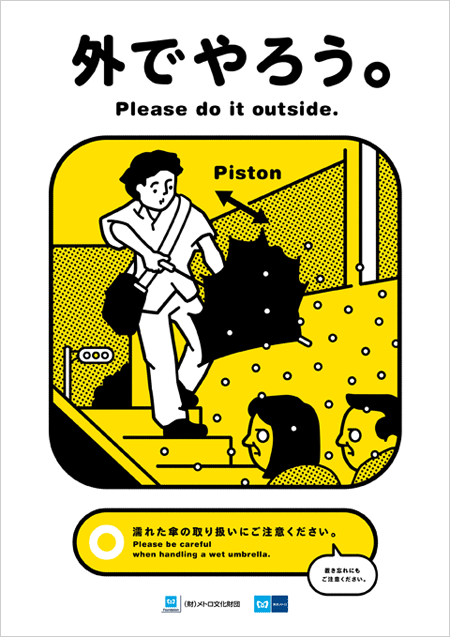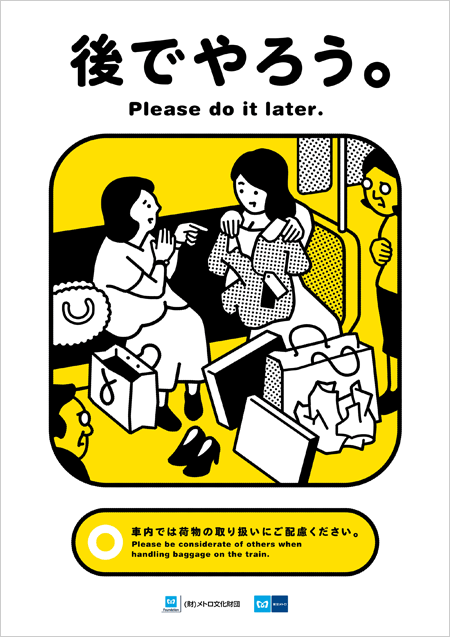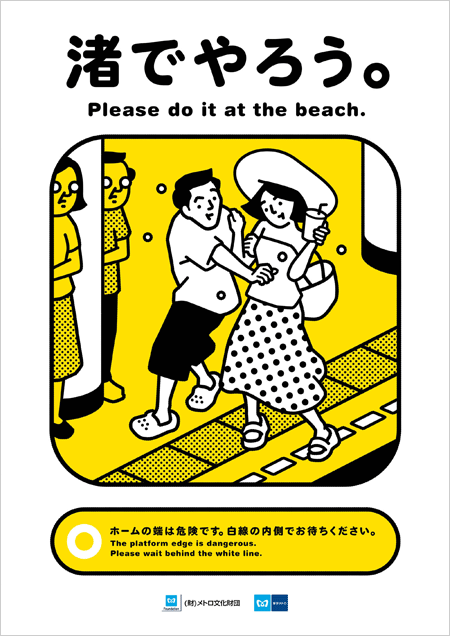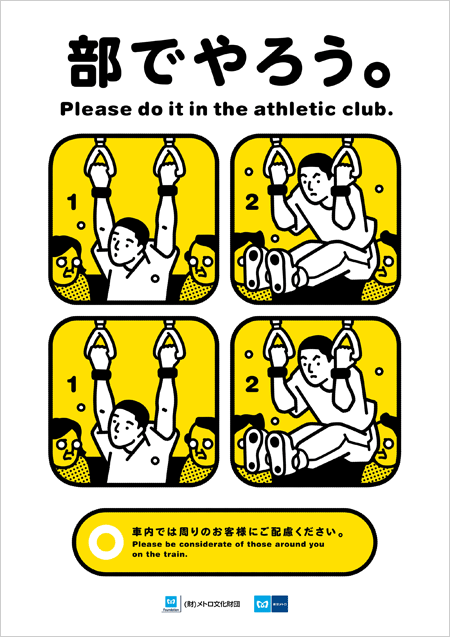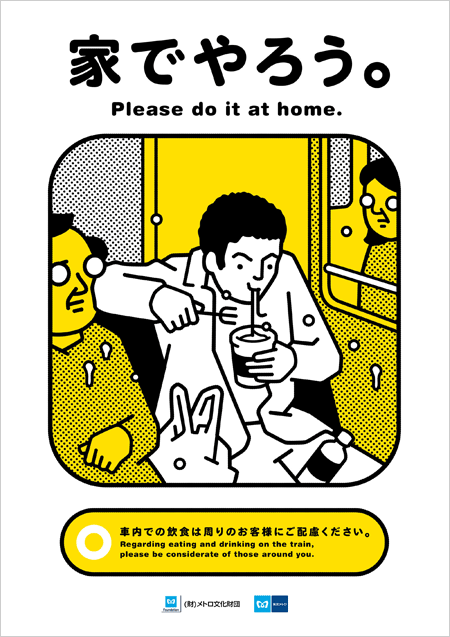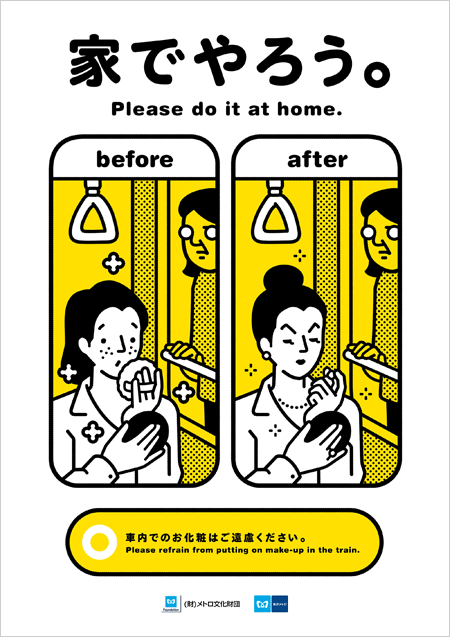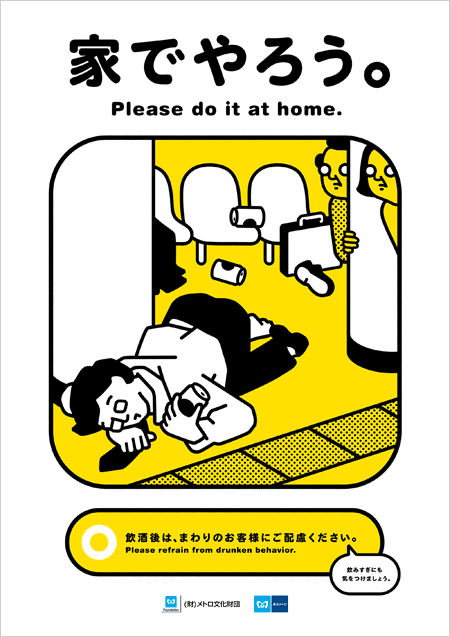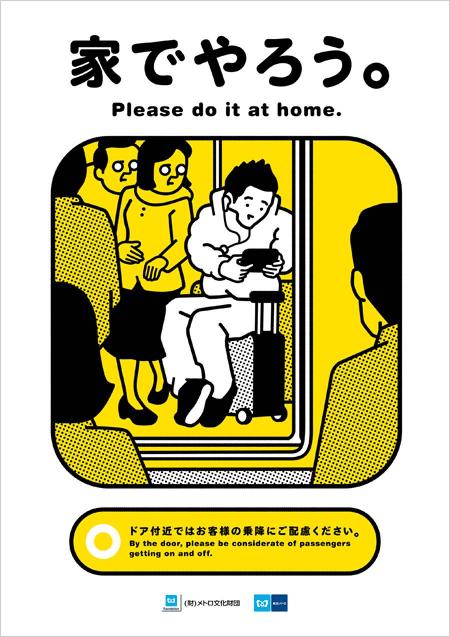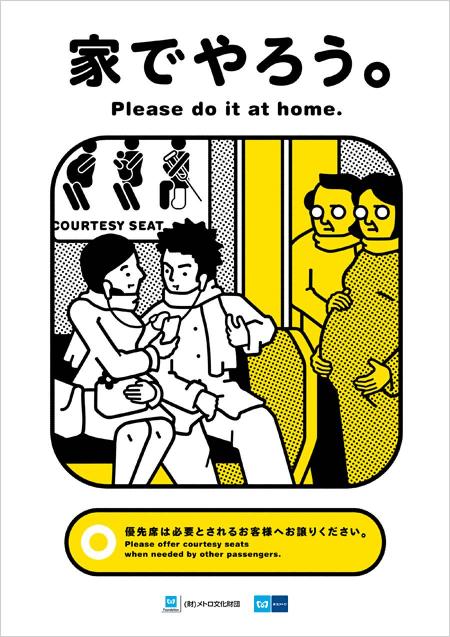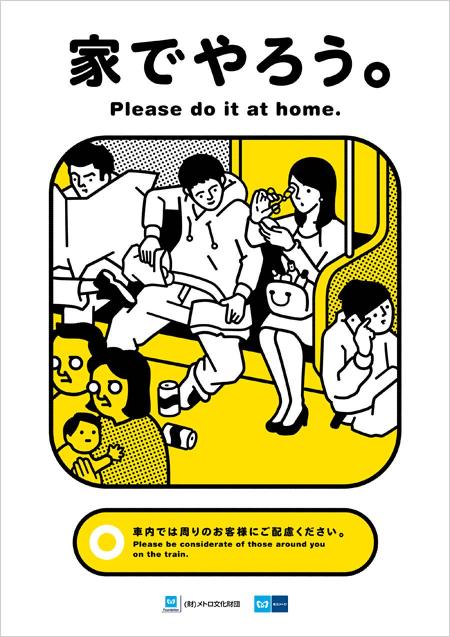 Please do it again [2010]
---