Welcome to the first in what I hope will become a long-running series on this site – Japanese One Point Lessons! Today's lesson is an obscure and fairly recent bit of Japanese I discovered on Twitter – the word なう (Nau).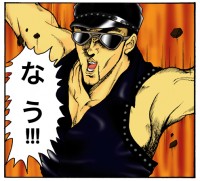 I take no credit for discovering this, as it baffled me too for the longest time. Every now and then, one of the few Japanese-speakers I follow on Twitter would mysteriously finish their sentence with なう. What could it be? I thought. Probably some weird old way of speaking… I just hadn't come across it yet in my linguistic explorations, right?
I finally cracked and tweeted the question to an interesting Japanese-language twitterer named @gin_no_hera. He tells me it essentially means: 今〜している (I'm doing [something] now). He also linked me to Sushi, Sumo and Shinkansen which has a post on it. Apparently it was invented on Twitter, although another of my followers claims it dates back into 2-chan territory. Anyone know for sure?

So, let's take a look at some examples! And what better place to find them than Twitter itself? Using Twitter Search: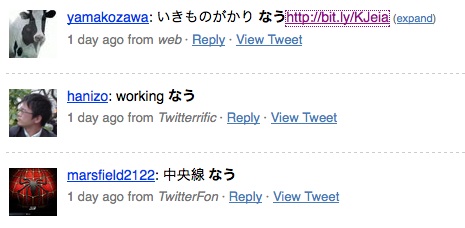 1) yamkozawa: (Listening to) Ikimonogakari now
2) hanizo: Now working
3) marsfield2122: (On the) Chuo-line now
Easy right? You'll notice that often the verb is implied. Nothing new there then. Let's look at some harder examples: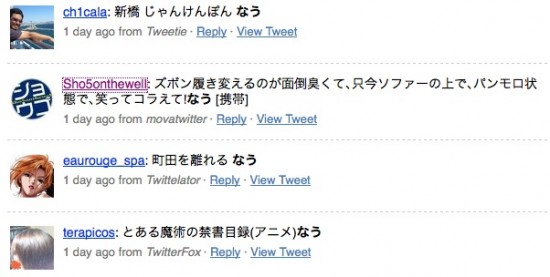 4) ch1cala: (Playing) Rock-Paper-Scissors at Shinbashi now
5) Sho5onthewell: It's a pain to have to change my trousers, so right now I'm on the sofa in just my underwear trying not to laugh (mobile phone)
6) eaurouge_spa: Leaving Machida now
7) terapicos: Now (watching) 'A Certain Forbidden Catalog of Black Magic' (Anime)
What a weird tweet Sho5onthewell!? But crazy-interesting Japanese! Looks like this became a two-point lesson (I've already broken my rules on the first time!)
パンモロ = パンツがもろに見える = Can completely see one's underwear. (A quick Google Image search will verify this – but don't say I didn't warn you!)
Apparently もろに means something like すっかり. Here's Hard Gay (HG) to demonstrate…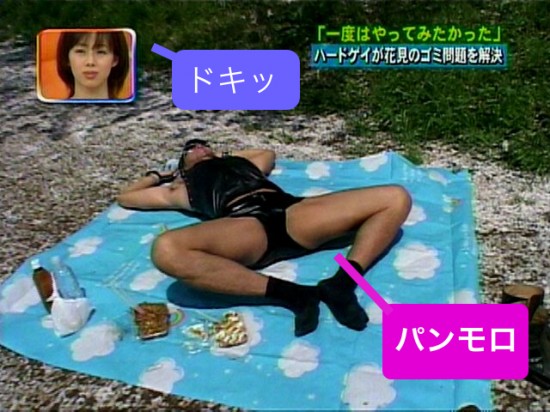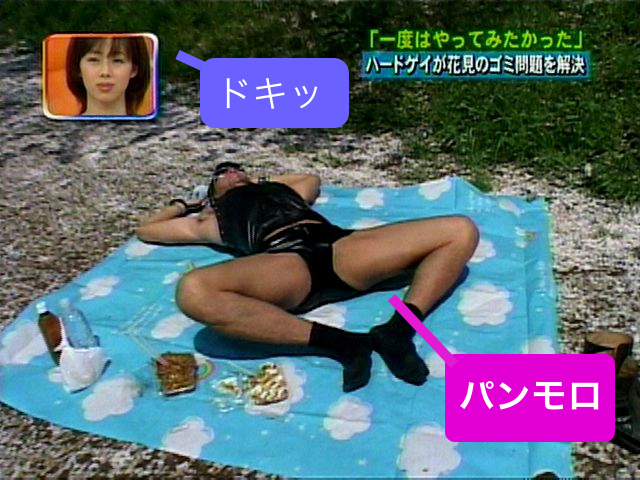 Well, that's all for today!
ワンポイントレッソン終了!!
Want more Japanese Classes? Sign up here to Edufire Superpass and get loads of them! I teach classes there too!