Finally! It's been 2 long, infuriating years, but the lens we've all been waiting is finally here! A bright f/1.8 portrait lens for the micro 4/3 format with delicious bokeh. It arrived on my doorstep a few days back and I've been just positively itching to take it out and give it a whirl. Here's my first set of shots.
As per my usual habit, I decided to first take the lens out on a night walk around the city. It's a demanding environment for the E-P3, even with this bright f/1.8 45mm lens snapped on. Most of the shots I took creeped up to ISO1600 (using auto ISO), which as many will know, is the rough limit for reasonable quality pictures out of the camera. All were shot at f/1.8. Let's dip under the curtain and out into the streets of Japan!
One of the first points I always like to examine on bright lenses is the quality of the bokeh. A subjective topic of course. The type of blur and look of the pictures will vary form lens to lens; some people like the more angular look, or love lens with subtle idiosyncrasies. I personally like my bokeh soft and rounded. Just like the Panasonic 25mm f/1.4 lens I looked at last time, the Olympus 45mm doesn't disappoint. Beautiful, circular orbs and smooth defocused colours in the background.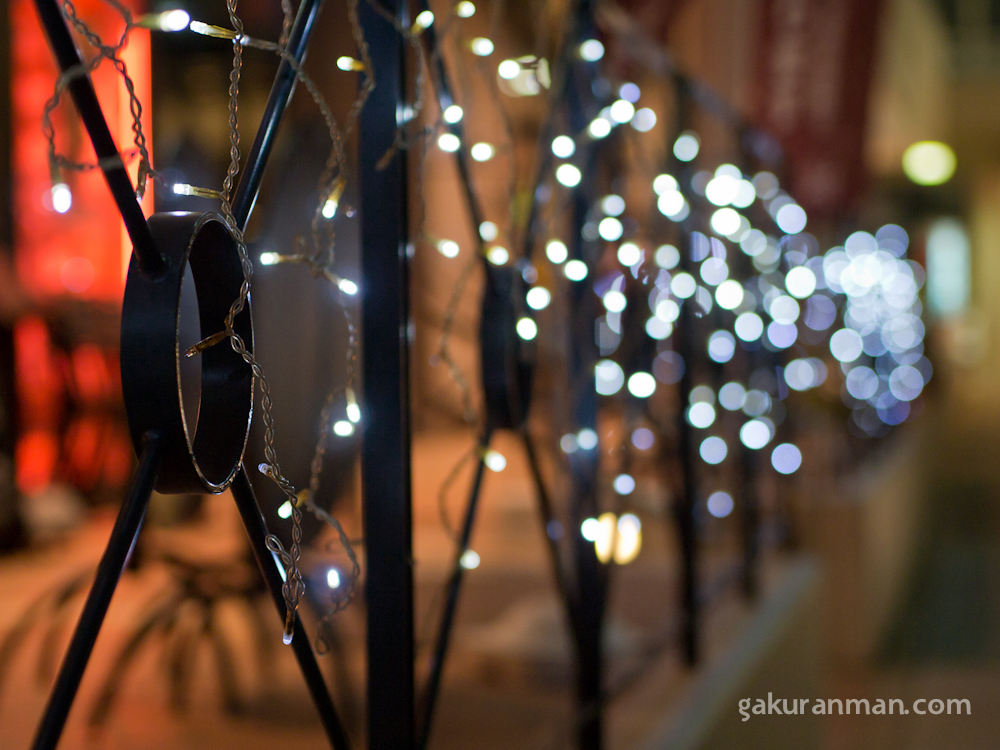 What is even more impressive is that this level of quality comes at a rather astonishingly low price – less than 30,000 yen here in Japan, and one of the cheapest m43 lenses available, especially for a prime.
Some interesting shadows dancing on the wall here. Pity the bright light burnt out the flower in the foreground.
This next shot of the neon sign at a Chinese restaurant came out at ISO 200, and looking closely, I can see the tiny, individual wires coiled around the tubes. Very nice.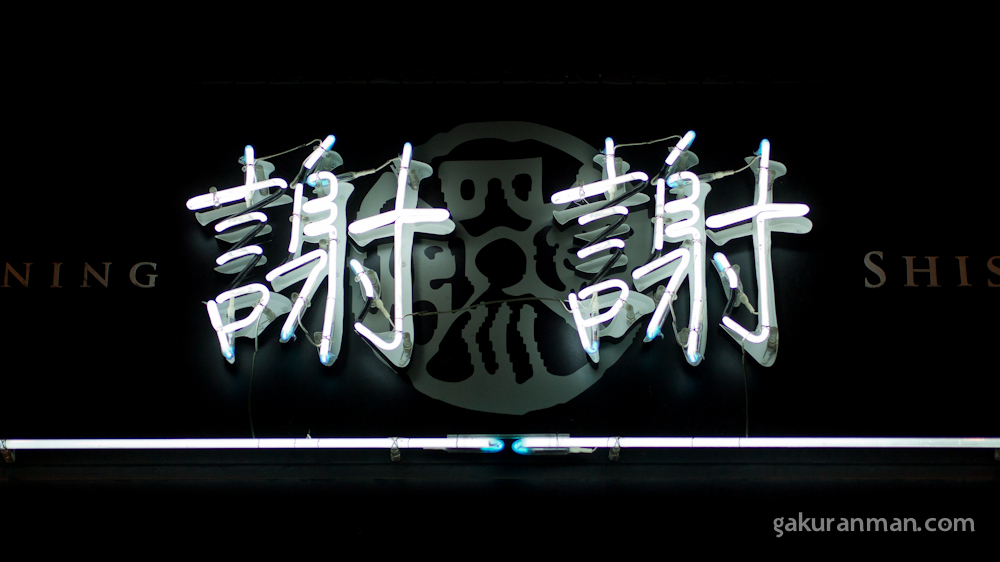 Even at higher ISOs, the level of detail in the shots is quite pleasing. Here's a portrait capture of yours truly taken at ISO 1000 by a friend after a Business English class this evening. Note too that the camera was set to face detect mode – all my friend did was click the shutter. This is especially helpful when asking other people to take photos with the camera. Inevitably I've found in the past that the average person without any photographic experience cannot focus and re-compose. Before face-detection, so many of the shots I asked other people to take of me and friends were focussed on the background. It's incredibly nice to be able to hand the camera to anyone and get sharp photos. Now just implement an automatic composition mode, and we'd be sorted!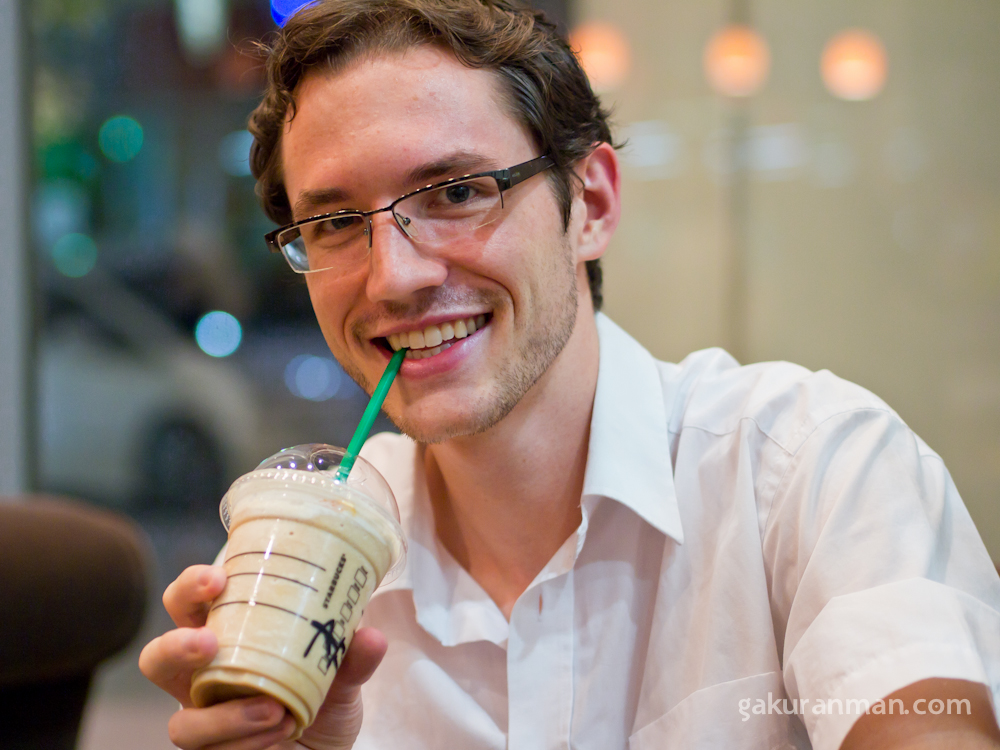 Another reasonable capture and good detail at ISO 1600. I should note that all photos in this post were shot in raw and processed in Lightroom. Tweaks for saturation, contrast, fill light and clarity were made. The average sharpness setting I used was around 70 with luminance noise reduction set to around 30.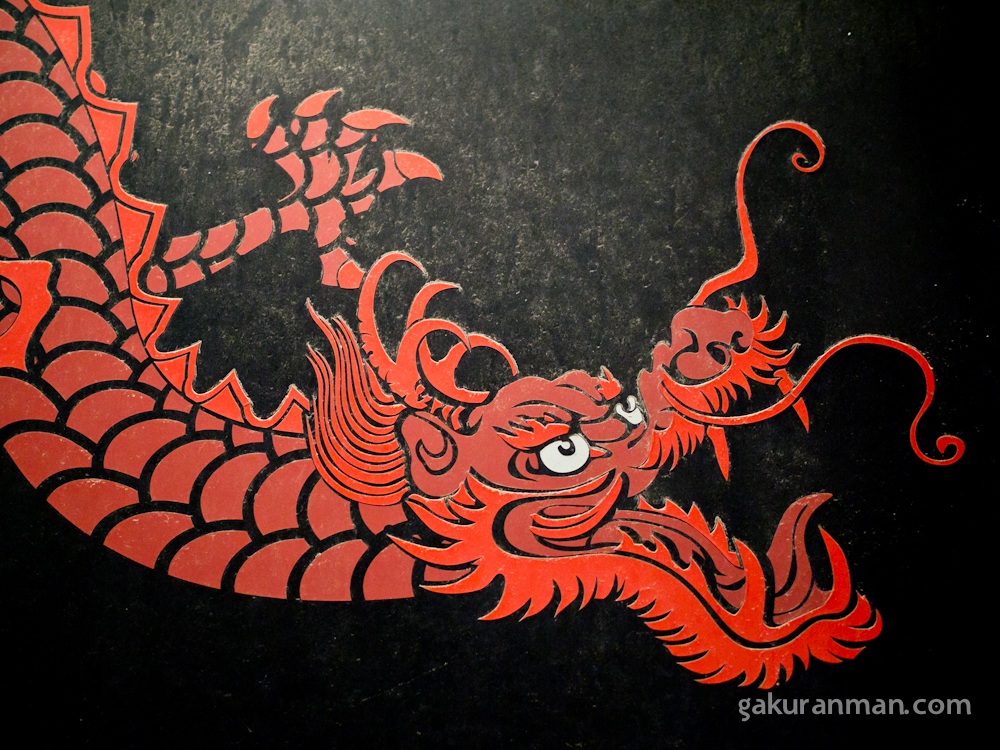 An attempt to capture movement on the street. The 45mm was extremely quick coupled with the E-P3's snappy autofocus, but the lack of light meant this shot was ISO 1600 at 1/60 second, so perhaps not quite enough to nail it. Detail is also lost in the darker shadows. We could definitely do with good quality images at ISO 3200 on the E-P3.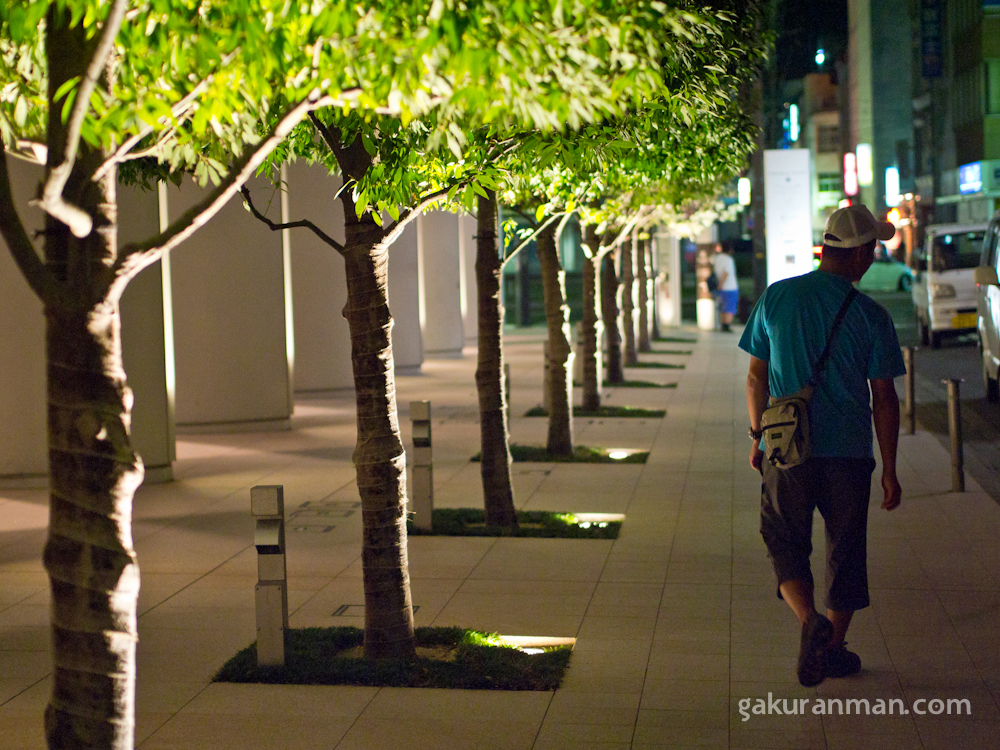 I love vintage signs, and Japan is full of them. This one was mixed in amongst the izakaya and other eateries near the station. Nice isolation from the background with the 45mm lens.
A rather atmospheric place below. I love the pockmarked grain in the wood and frosted glass window. I think this shot might be worth playing with a midtone contrast filter to bring out the gritty detail even more.
The 45mm lens is extremely lightweight too. Having been using the Panasonic 25mm f/1.4 lens as my general purpose attachment recently, I have come to find it a touch heavy (although nothing on a DSLR camera). The 45mm f/1.8 and Olympus's other new lens, the 12mm f/2.0 feel much better balanced on the PEN camera, which is a bit of a pity, because the 25mm lens is a very nice chunk of glass!
Finally, one more bokeh shot. Can't get enough of that creamy smooth bokeh, as the cliche goes. I need a new metaphor… That fluid, silky bokeh, perhaps?
What are your favourite shots? If you have any questions about the lens, drop them in the comments below and I'll try to answer them :).