The E-P3 is a camera made for taking with you.
For the last 3 weeks I've had it out and about shooting Japanese festivals and fireworks displays, photographing beetles and having fun in coffee shops. It's just ideal for casually hanging around your shoulder as you hop out the door, but ready for action even in many demanding situations. As a previous E-P1 owner, I knew roughly what to expect out of the E-P3. It was essentially the same camera at heart; the same body, the same beautiful style and the same amount of megapixels. But a lot had been tweaked under the shiny, metal facade.
The E-P3 claims to seriously improve on its predecessor's weaker points, and with me having had my old E-P1 stolen, it demanded me consider upgrading. The autofocus on the E-P3 is quoted by Olympus to be the 'world's fastest', and a new and improved sensor supposedly offers increased dynamic range and image quality, said to beat even that of Olympus's flagship DSLR camera the E-5.
It was certainly being touted as 'the PEN that should have been', but would it meet all the expectations..? Read on as I test the camera out in a variety of situations and shooting conditions.
Game-changing contrast detect autofocus
---
By far the biggest criticism of the original E-P1 and subsequent Olympus micro 4/3 cameras was the relatively slow autofocus system. The original E-P1 was launched to fanfare and lots of hype, being the world's first truly compact rangefinder-style camera with a DSLR-sized sensor. However, just a couple of months later (and ironically after I had already bought the E-P1), Panasonic's wonderful flagship compact model, the GF-1, was released with faster AF, a more compact size, a built-in flash and generally a better overall impression from reviewers. Was I a bit gutted? Yes, if truth be told, but I still had my shiny silver E-P1 which knocked the socks off the GF-1 aesthetically, as well as Olympus's in body image stabilisation (IBIS) and the gorgeous colours from the out-of-camera Jpegs. Or so I consoled myself, while battling with the sluggish AF.
Fast forward to summer 2011. We've seen the E-P2 and a couple of E-PL ('lite') models which added features and addressed issues. The autofocus speed was improved slightly with firmware upgrades and missing features such as a built-in flash and additional art filters were added to the newer cameras. But the lineup was a bit of a mess, really, with the lite models beating the higher end E-P2 in some areas, but not in others. We were all really crying out for a camera that combined everything in a no-nonsense, compact sturdy body. I'm pleased to say, without too much reservation, that the E-P3 succeeds in doing that.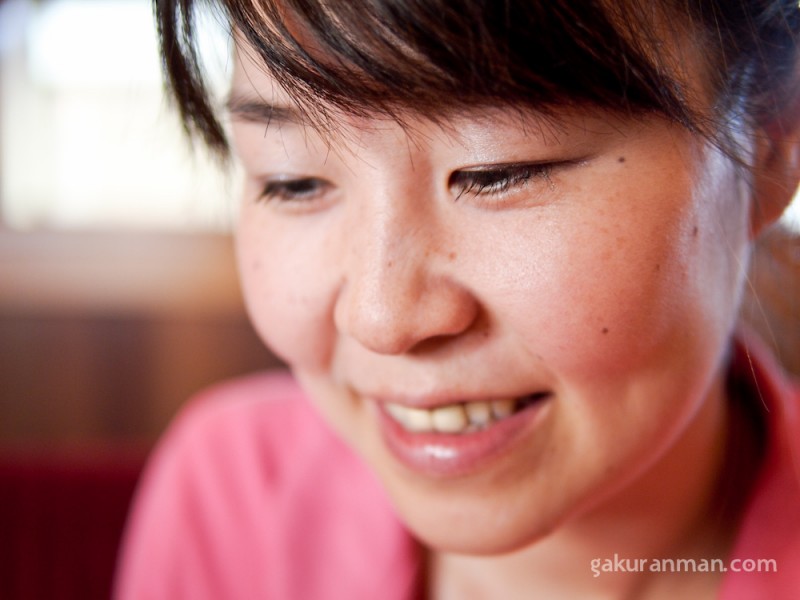 This not being a technically-focussed review, I won't be putting the autofocus speed claims to the test (there a plenty of good review sties for that, many of which show the claims to be true). By my reckoning, if Olympus are daring enough to make such a claim, there must be some truth to the matter, even considering the small asterisk that often accompanies such bold marketing. But having shot with the E-P1, E-PL2 and now the E-P3 for 3 weeks, I can say that the difference simply *feels* like night and day. The new 35-point AF system Olympus has implemented is shockingly quick to focus. Blazingly so, in fact. In good light, it easily matches and probably surpasses the equivalent Panasonic micro 4/3 cameras and indeed most DSLR cameras. I'm not kidding – it really is all that.*
Why is this such a big deal? Because up until now, the phase detect autofocus systems used in DSLR cameras have always been faster than contrast detect autofocus, primarily the domain of compact cameras which use liveview (the screen) to shoot with. With Olympus (and Panasonic, with its bigger GH-2) now matching DSLR autofocus speeds, it opens up a whole new style of photography, and finally makes capturing that decisive moment possible with a CSC – Compact System Camera. The E-P3 frankly just had me grinning like a schoolboy and snapping everything in sight. In fact, I was so used to the average speeds of the E-P1, that I often found myself focussing twice, just to make sure I really did hear the 'beep' that told me the camera was ready to fire.
---
The asterisk*
Ah yes, that little star that sits on the end of so many happy, feel good sentences. Olympus's claims for the autofocus are in reference to the single-shot mode, when used in well lit environments. For most people, this is how the majority of their shooting will take place, so it's an amazing claim to make! But those of us interested in different types of photography will need to check the fine print. Continuous AF (tracking motion) is definitely improved over previous models. It's now 'acceptable' and useable in some circumstances, but coupled with the mediocre 3fps continuous shooting speed and the lack of an optical viewfinder to keep the subject in view, the E-P3 is still not a worthy replacement for many DSLRs aimed at shooting sports. But hey, we can't have it all (yet). It's a limitation we'll accept for now; shooting running dogs will have to wait for the micro 4/3 technology to progress further.
Another area the AF is still lacking is in low light environments. I realise this is a rather ambiguous statement to make. I shoot in places with light sources ranging from indoor lighting to moonlight. Generally in indoor environments the E-P3 will not have a problem, providing there is adequate contrast to focus on.
Point it at a textureless wall indoors and watch it struggle, even with fair lighting. But that's not really fair – it is *contrast* detect autofocus after all – it's another limitation you learn to work around.
Shooting in environments with very low light, such as by candlelight or moonlight is a different story. AF speeds drop back down from 'amazing!' to just 'pretty good'. If you're shooting macro in low light, be prepared for a frustrating session of hunting back and forth, but then macro work has always really been about manual focus. In short then, low light shooting is still a bit hit and miss, although the E-P3 has definitely given the system a mighty strong push in the right direction.
Touchscreen is no longer the enemy
---
Sure, traditionalists will I'm sure find plenty to complain about. "Using a touchscreen just doesn't feel right". "I prefer getting it right by manually focussing the lens". "Touchscreen is for amateurs". Let them play with their toys old-school. The rest of us can enjoy the fruits of a screen that really brings new possibilities to photography.
Olympus isn't the only manufacturer to have implemented a touch screen on its camera, but it arguably is the only one to have got it just right. Many of the concerns from those used to traditional focussing methods and button pressing can be swept aside easily. Olympus have gone for a minimal approach, which in my opinion works perfectly. You can choose from one of 3 modes – off (I can hear the shouts of joy already), on for focus only, or on for both focus and shooting.
I usually find myself leaving it on for shooting by default. As sensitive as it is, I rarely accidentally press it, and even if I do, it can lead to interesting shots I might otherwise not have even seen.
I think with the touchscreen taking the picture, it is the first time we might truly say the camera is playing the role of the photographer!
So how have I been using the touchscreen? Well, here are a few examples. Last week I went to do some long exposure photography of a fireworks festival. I set up the demure E-P3 alongside the whopping great DSLR bodies my friends brought along. We all put our cameras on tripods and set them up ready. I hadn't yet experimented with the cable release I brought for my camera, so I was limited to firing each shot by touching the camera in some way.
Now usually pressing the shutter button directly will result in some camera movement, and this can be detrimental to the final image, introducing blur. The better option is to use a timer (2 or 12 seconds on the E-P3), or to use a cable release. But now, we have a third option – the touchscreen! It is incredibly sensitive, so much so that I could keep my finger lightly pressed on the screen and fire shot after shot without moving the camera much at all.
Of course, I still couldn't do bulb exposures, but it was far better than pressing the shutter button directly. With pre-focus and locking the camera so I was firing the shutter alone, I could shoot longer exposures in succession, timing the shots to capture single fireworks or several explosions at once.
Another use I've found is in macro shooting. Recently I've been experimenting with the wireless flash control (long missing from the E-P1 and E-P2). Holding the flash in one hand and camera (or a reflector) in the other, I find myself without a third hand to press the shutter. But wait! I do have a third hand. (No, not *that* third hand…) My tongue! Yes, crazy as it may seem, your tongue will activate the touchscreen when you're really struggling. I can't yet afford an assistant to help me with my lighting outdoors when shooting macro, and it isn't always practical to use a tripod, so I set my focus, put the camera into manual mode and use my tongue as the trigger. Bam!
Seriously though, for macro work, the touchscreen is amazing. Even though you're likely to fine-tune the focus yourself afterwards, it can really help to get the focus roughly right, and in the case of moving creatures, sometimes it's your only option. Casual portraits also benefit from the touchscreen. I'm not talking about studio stuff here, where you'll want precision and probably manually focus anyway, but off-the-cuff photography of friends has traditionally been tricky, even with good AF speed. Face detection really helps to improve the hit rate, but what if you want to focus on a face that is partially obscured?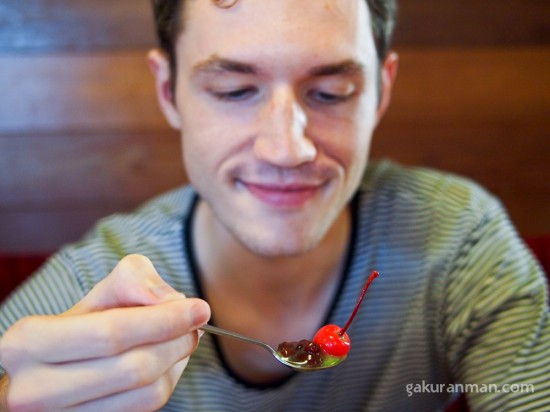 I've found I can again hold the camera with both hands and skillfully touch the screen to focus on a specific point, such as the eye or a spoonful of delicious shaved ice and adzuki beans. Very often I don't even need to do this though, as Olympus's face-detection can now be set to focus on the eye closest-to or furthest-away from the camera. Coupled with the new Panasonic 25mm f/1.4 lens (or the upcoming Olympus 45mm f/1.8 lens), suddenly casual portrait photography with razor-thin depth of field is possible while out and about. Beautiful.
Retro eye-catching design
---
The Olympus E-P cameras are just beautiful. Call me what you like – a style-slut or gear-freak – they really do raise an eyebrow.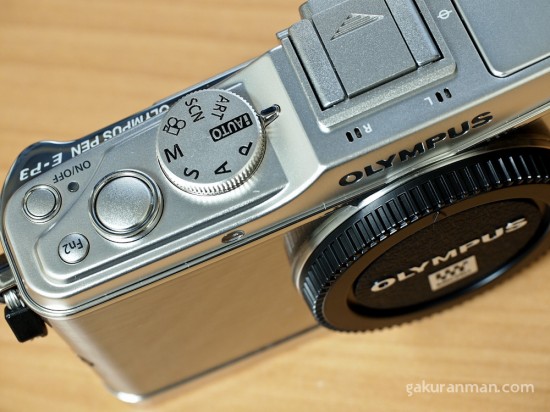 But don't just take my word for it! My previous E-P1 caught the eye of the city's mayor while I was photographing a cultural exchange event and he ended up asking me about the camera.
When I saw him next, guess what camera he was clutching in his excited hands? Yup, the E-P1, all shiny and silver. Unfortunately, he still didn't have the awesome Panasonic 20mm f/1.7 lens. I need to drop him a line about that sometime…
The E-P3 continues this line of aesthetically-pleasing retro design based on the original PEN series from the 1960s. I knew from the get-go that I had to get another silver version. And it seems it's not just me – people are saying that they are selling like fresh sushi at a seaside restaurant. The very next day after I received my E-P3, I took it out for a spin around the local park and eventually found myself inside an electronics store. I was happily snapping some photos of various products in the store when a crunchy old Japanese man with a toothy grin started chatting to me, his eyes alight with that passion that fellow photographers share. He was particularly interested in my combination of the Panasonic 20mm f/1.7 lens on the silver E-P3 body, and we had a riveting conversation about micro 4/3 cameras for 15 minutes. Say what you want about gear-freaks, but these camera help make you friends!
Getting flashy off-camera
---
Another area of photography I'd been burning to get into was strobist photography. Get the flash off the camera and start being creative with your lighting. The built-in flash is good for fill light in harsh, sunny conditions, but not much else. I picked up the FL-36R a few months ago and have found it to be a purchase well made. However, to use it off camera, you need to have wireless flash capability, which typically means you need a small flash built-in to the camera in order to trigger it.
The previous E-P1 and E-P2 did not have this functionality, although the E-PL series did. I am extremely glad to see it make its way to the E-P series, where it belongs. Using the built-in flash of the E-P3, you can now trigger external flashes off camera, which are very useful for studio lighting, as well as freezing action in sports and macro photography, as I've recently been discovering.
I went out with the E-P3 to shoot some Kanabun drone beetles that had gathered around a bush under a streetlamp. It proved rather tricky to focus, but when I nailed it, the results were fantastic.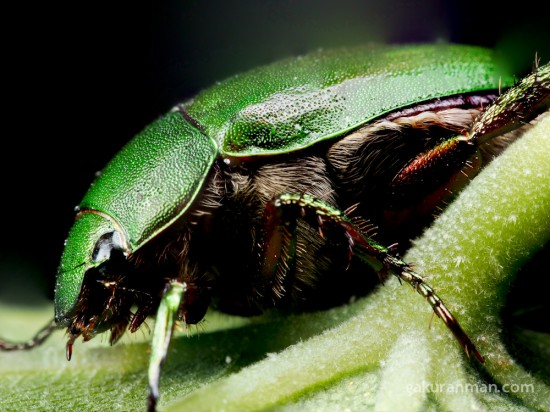 The Olympus flashes offer TTL (through the lens) metering and work perfectly with the E-P3, properly exposing subjects as close as a few centimetres to several metres away. I still have a lot to learn about attractive lighting and strobist photography, but knowing the E-P3 has the functionality is extremely comforting. It allows me plenty of room to grow as a photographer.
Gorgeous colours out of the box
---
Olympus have a reputation for beautiful colours. Indeed, some say they are the best in the photographic industry. Like its predecessors, the E-P3 delivers punchy, colourful results with every shot, no tweaking required. Why is this important? In a world where enthusiasts lambaste anyone who only shoots Jpeg, why bother looking for a camera with good results straight out the box? Surely we could just shoot Raw and edit in programmes like Adobe Lightroom to really get the best results?
Sure you can. I'm even a recent Raw-convert myself as I enjoy the extra flexibility it gives me and slightly higher quality. I say slightly because the Olympus camera Jpegs are pretty damn close to perfect anyway, at least in good light. Shoot in lower light and Raw will help you quite a bit more, in my experience with the E-P1 and E-PL2.
As of today, Lightroom does not yet support the E-P3 Raw files, so I cannot comment on how much leeway there is for manipulating the files in post, but the Jpegs are still true to form and give absolutely stunning results straight from the camera.
This is important for people who do not want to or do not have to the time to process all their pictures afterwards. It's also very handy for doing work for clients who are happy to receive out-the-box Jpegs. Seriously, who wants to process hundreds of Raw files to give out after a party? If it's just for friends, having decent Jpegs is incredibly useful and more than good enough for most users. And for those of us who like to tweak, there's the Raw setting to enjoy. But good luck matching the great images with the Olympus colour signature! I've tried but can't quite match it post-processing in Lightroom.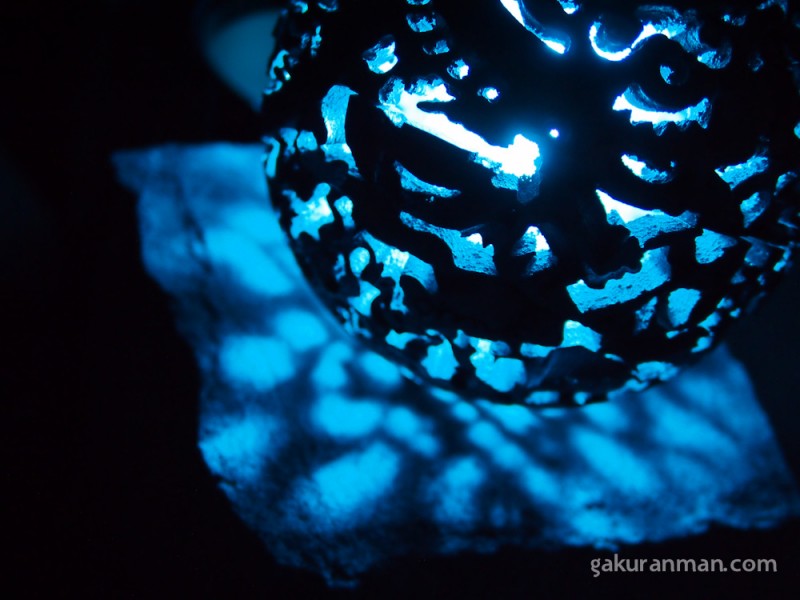 Triple primes
---
The micro 4/3 system has matured enough that a trio of splendid primes are available to meet the needs of the photographer who wants to travel light, test their creative limits or shoot in low light. As an explorer, I really appreciate all the recent additions to the micro 4/3 lens lineup. I often shoot in dark conditions such as abandoned buildings while doing urbex, and also need a lightweight kit to take hiking with me in the mountains. Getting these lenses on equivalent DSLR cameras would add significant weight and bulk to your kit, but the micro 4/3 equivalents are just tiny!
Best settings and quick tips
---
Here are my recommended settings to get the best out-of-camera results from your E-P3, as well as some tips I've found while shooting. I deliberately avoided recommending specific settings like contrast, sharpness and high ISO limits because these vary a lot according to user preference.
The settings I advise changing below are those that I feel have a direct negative effect on the quality of the final image. My personal preference for high ISO limits is the camera default – ISO 1600 or up to ISO 3200 in a pinch.
Set the Noise Filter to 'low' or 'off' to avoid smearing detail in the Jpegs. [p85]
Turn off the warm colour cast (which is set to 'on' by default). [p85]
Shoot Large Fine or Large SuperFine + Raw and AVCHD Full to maximise quality and post processing options. [p47]
Use SAF + MF (single autofocus + manual focus) to get the best focussing speeds and flexibility. [p36]
Use Noise Reduction when shooting long exposures to remove hot pixels. [p85]
Use the histogram to monitor exposure as the bright screen can deceive you when shooting in low light. [p32]
Use the built-in level gauge to keep pictures aligned with the horizon. [p32]
Turn on the RC mode and turn off sequential shooting in order to use the wireless external flash. [p49]
Turn off image stabilisation when shooting video in order to remove the jelly effect. [p42]
Summary
---
So what's my overall impression? No doubt some of you balked at the idea of reading such a long review and skipped straight down here. Well, I shan't disappoint you. Here's the lowdown: the E-P3 delivers fantastic images with snappy autofocus that beats most modern interchangeable lens cameras and DSLRs. It's a joy to hold in the hand and a pleasure to behold, and with the growing range of micro 4/3 lenses available, virtually all areas of photography are now possible with a camera that strips away the bulk and weight of traditional DSLRs.
The 12MP sensor appears to be a new design, and the image quality is tweaked slightly to provide a better output than previous Olympus cameras with good, useable ISO up to 1600, but there does not seem to be a vast improvement in image quality.
But this should be taken in the knowledge that the images from the Olympus PEN cameras are already extremely good. 12MP is plenty for most users and the sensor is optimised for noise control and dynamic range.
The new touchscreen is very well implemented and provides just enough functionality to be genuinely useful without getting in the way of traditional controls. Similarly welcome is the addition of an onboard flash, autofocus assist lamp for aiding focus in low light, as well as full AVCHD 1080/60i video. It also comes with an interchangeable grip and the menu systems have been tidied up. Indeed, with most controls available from individual buttons, as well as a few customisable function buttons, I rarely find myself having to dive into the menus.
A few things still need to be improved on the PEN: Autofocus in low light is still somewhat sluggish and unreliable, although it is an improvement over previous generations. The continuous AF tracking mode is still not as good as regular DSLRs, so action shooting is limited.
Noise could further be improved to make the camera useable up to ISO 6400. I think once the micro 4/3 system cameras can produce good ISO at around 3200, I would feel a lot happier. It's still not *quite* there for me to be perfectly happy shooting at higher ISOs, but it is definitely useable. Also, the battery life suffers due to the larger screen and processing that powers the nippy AF. I find my batteries dying more quickly than before and so recommend at least 2 spare batteries for a decent day's shooting.
Some may also be disappointed that Olympus did not build an EVF into the camera itself. There is the optional VF-2 available which is a fantastic solution that sits in the hot-shoe of the camera, but for some it's just not right. I think when Olympus finally releases the 'pro' version of their PEN camera, we may see a built-in EVF, and perhaps even a swivel touch-screen that was omitted in this model. Indeed, with such a promising leap in technology with the E-P3, I feel there are exciting times ahead for the Olympus micro 4/3 cameras.
Perhaps the area most in need of addressing next time is the ageing 12MP sensor. There has been a lot of commotion on the internet about the fact that the image quality from the E-P3 is not massively improved over the previous E-P2.
I think Olympus will be looking to focus on this with their next big upgrade. Judging by past releases, I think we'll be looking to see that 'pro' PEN in a year or two.
But for now the E-P3 is an incredible camera that more than matches many DSLRs. For some, it may be the perfect camera – fun to use, excellent image quality, manual controls blended together well with modern technology and of course the stunning aesthetic of the PEN lineage. And don't forget that size and weight. The E-P3 has a decent heft to it – the metal build feels good in the hand and sits well with most all of the micro 4/3 lenses and also many legacy lenses (which you can use with an adapter). It's also much, much smaller and lighter than most DSLR cameras, which is important for many explorers such as myself.
The PEN system was my first foray into large-sensor shooting with interchangeable lenses. It helped me move up from advanced point and shoots to really take my photography to the next level. It's provided me with fun and inspiring tools to grow my knowledge and skill, and makes cameras that don't burden me down with extra bulk and weight.
The camera really is something you feel happy about taking anywhere with you – it's ready to capture your casual, day-to-day life, family events and trips, as well as being a great performer when you decide to crack your photographic knuckles and really do some 'serious' shooting. And as with most cameras – it's far more advanced than the humble photographer using it.
Michael Gakuran, August 2011