Very quick post today! I've been busy lately designing websites for clients, as well as a new, sexy 'responsive design' version of Gakuranman.com. It's because I got the design itch again I love all you mobile users out there and I want to make sure you can enjoying visiting the site without it looking bad. Once it's done, it should resize itself to fit whatever device you are using to look at the website! Still a ways to go though.
Some of you following me on Twitter or, more recently, Google+ may know that I recently upgraded my camera to the new Olympus E-P3. I'm loving it! I'm building up a library of pictures while doing the field test and ticking off various points I want to mention in my upcoming review. It won't be technical – I want to show you the camera as it can be used when shooting real photography. No brick wall tests or anything like that. Still though, it's a couple of weeks off I reckon, so here's a photograph to whet your appetite. I took it tonight at the Okazaki Fireworks Festival in Aichi. It's a composite image made up of 5 out of camera jpegs. I just learned the technique this very evening and literally stacked the exposures using the 'screen' mode in Photoshop. I'm quite simply dazzled by the technique!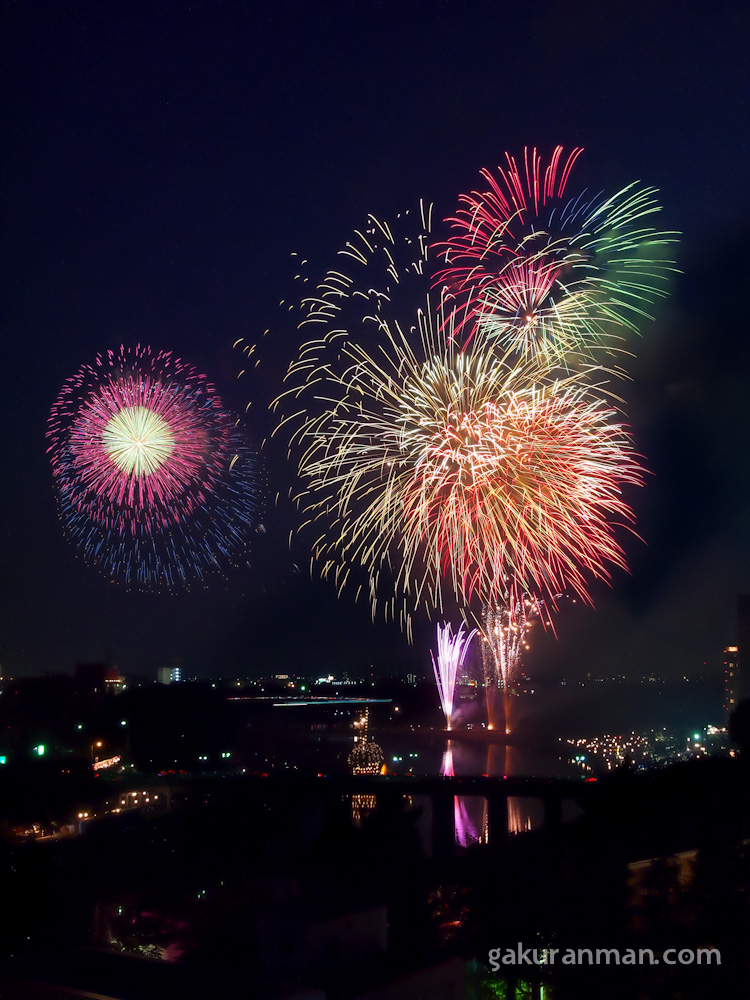 The touch screen on the E-P3 came in very handy too. Although most of the time I set the focus and went into manual, when I was rapidly re-framing the shot to capture closeups of fireworks, the touch screen and fast AF really nailed it. Also, with the touch screen, I didn't need to use a cable release. The screen is sensitive enough to take a picture with barely the slightest push, so virtually no shake of the camera while on the tripod!
For you photo geeks, here are the stats: 24mm, f10, 2.5s ISO200. Sharpening 16, luminance noise reduction 70 with slight tweaks to the saturation and vibrance.
Until the review then!