Have you heard of QR (Quick Response) codes? I came across them in Japan but didn't realise it was possible to create your own! You can store things like URLs, email addresses or phone numbers in these little barcode blocks, but reading them yourself is a bit of a challenge.

I was reading Nodehi's blog post about it and thinking about the difficulties with reading QR codes. But in Japan, most mobile phones have a build in reader. You just take a photograph of the QR code with the phone's camera and it'll bring up the relevant information, like a website or something. Apparently you can download and install the Kaywa reader application on your mobile phone. Of course, I don't think there is much reason to put one on one's website (especially if it just contains a URL to your own website!), but they could be good for business cards and other flyers and such that you might want to give out. Still, go and give it a try and see what your own website address looks like in a QR code! Here's the link: Create!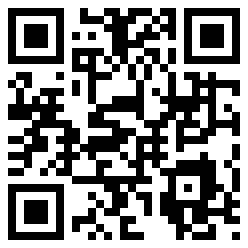 To those who haven't been following my repeated twitter updates about studying, studying and… studying for JLPT, I'm taking level 1, the highest level. JLPT stands for the Japanese Language Proficiency Test, and is used by employers to determine a non-native's Japanese ability. There is no speaking or writing sections, but there is a rather tough listening section and a solid reading section. To be frank, it isn't looking good. The listening section has a nasty habit of tricking me into thinking that I actually understand the dialogue and am answering correctly, but then it cuts me down to size when I come to mark my answers and discover how many I have gotten wrong. I'm still only scrapping 69% on most of my tries, and the pass mark for the whole exam is 70%…
Reading is just bad. I have real trouble finishing the reading section in the 90 minutes given. Grammar takes about 20 minutes and then the remaining 70 minutes require intense, focussed power-power. There are several articles to read and questions for each. The type of questions that ask you 'what is the author trying to say'. As if the texts weren't hard enough! Working out what what the author is saying is hardly the most objective of tasks…
Still, I guess comparatively the JLPT1 test is still easy. Living and working in Japan are gonna require a lot more than JLPT1!
Anyway, I have to go for some last minute grammar revision!