A rather curious piece of art by the group Gelitin is coming to Nagoya. The 'Klunk Garden' is a mashup of a Zen Buddhist Japanese Rock Garden and the beautiful forms of the naked human body. Reminds me of Ryoanji Temple in Kyoto!

Looking a little closer at the nude poses brings a revelation upon us – all these figures are made of real human flesh! That's right. People sit below the rock garden with their various body parts protruding from the neatly raked stones. It really does make you wonder just whose behind you are looking at…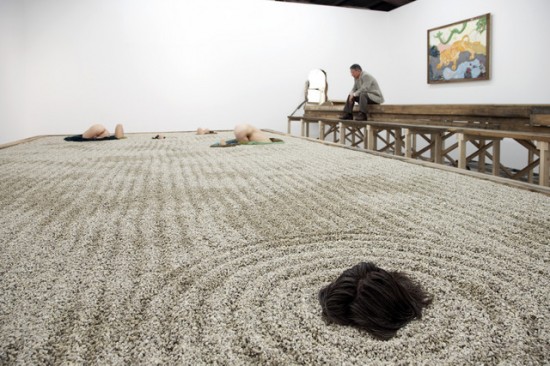 The naked rock garden is currently on display in Tokyo at the Tomio Koyama Gallery (1-3-2-7F Kiyosumi, Koto-ku, Tokyo, 135-0024) and is set to be part of the Aichi Triennale (あいちトリエンナール) mass art exhibition this Autumn.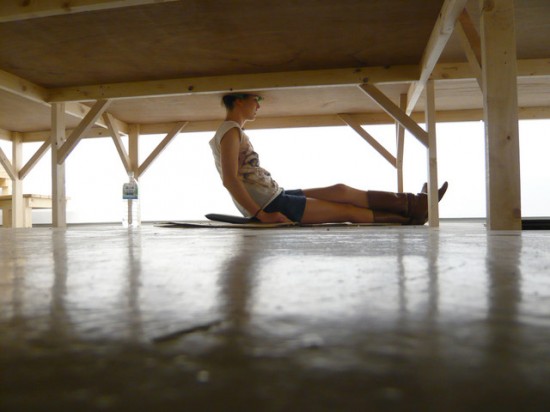 According to the website:
The Aichi Triennale is an international art festival held once every three years. Based on the theme of "Arts and Cities," the inaugural event sets out to create a euphoric atmosphere of excitement and provide visitors with a variety of impressive experiences while introducing cutting-edge trends from around the world through the exhibition of contemporary art works and the staging of performing arts.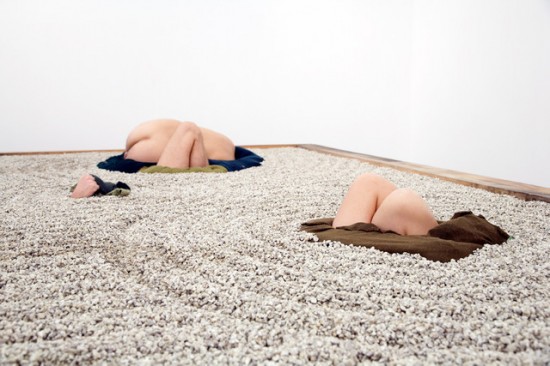 While there appear to be many fascinating exhibits lined up, the one that caught my eye was the bizarre Klunk Garden. I haven't had the chance to visit it myself yet, but will definitely be heading down to ponder over the twisted bodies. Perhaps I may even have an introspective revelation even the famous Ryoanji Temple rock garden in Kyoto couldn't give me..?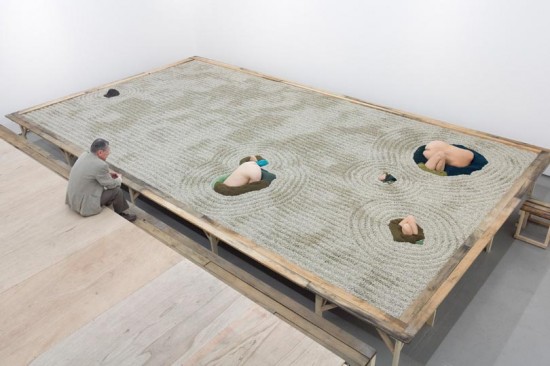 Klunk Garden has visitors hike over a rickety bridge into a hole in the gallery wall. Once inside, a garden of contorted bodies and rock spread before them. I feel like this work has been widely interpreted as a bodily assault on the garden's traditional form. And in some ways, that's totally true: the bodies serve as interruptions to the flow. Traditionally, the lines of rock are raked into continual, fluid perfection. In the Klunk Garden, the energy shifts. The human forms are brutally obstructing this balance with, not only the harsh contrast between stone and flesh, but also the literal ripples surging from them.
Refreshing thoughts indeed.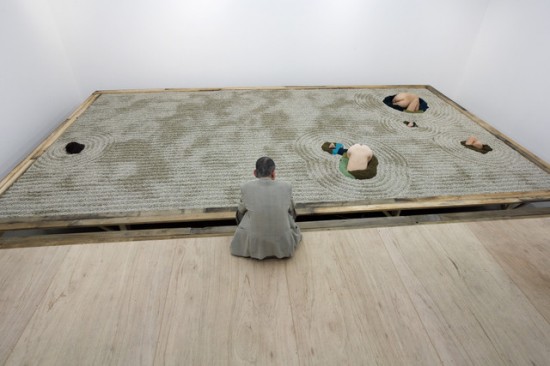 There's also a daring re-creation of one of Hokusai's old masterpieces – The Dream of the Fisherman's Wife. Quite a graphic depiction there on Wikipedia. But hey, this is art, right?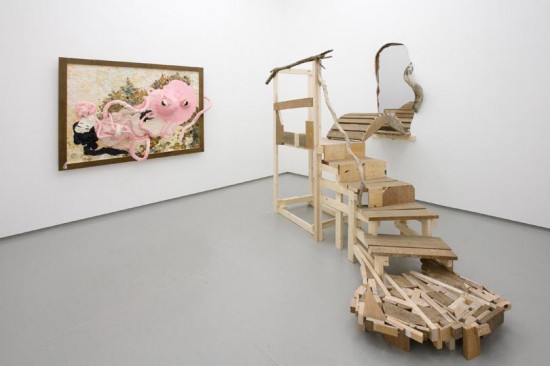 If you're interested, Loneleeplanet has loads of weird Japanese stuff like this. In particular check out his 'Love Hotels in Japan – A compilation of 10 kinky room themes' post.
So then, will you be heading out secretly to ponder wistfully over this modern twist on Japanese Zen Buddhism? Or does it all just seem a bit too exposed?