Just spotted this haikyo news article in the Japan Times. Apparently a 35-year landing ban has been lifted on Hashima Island, better known as 'Gunkanjima' or 'Warship Island'. The 480×160 metre long island was abandoned in 1974 after its coal mine collapsed.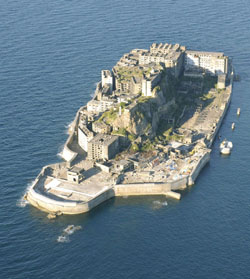 What interests me is the haikyo potential of this place. But now that it has been opened to the public, it will to get busier, meaning less infiltration and photography amonst its quiet grey walls and more hustling tourists eager to cruise round it in boats and along the concrete walkways Nagasaki is building around the island. :( Wish I'd known about it sooner.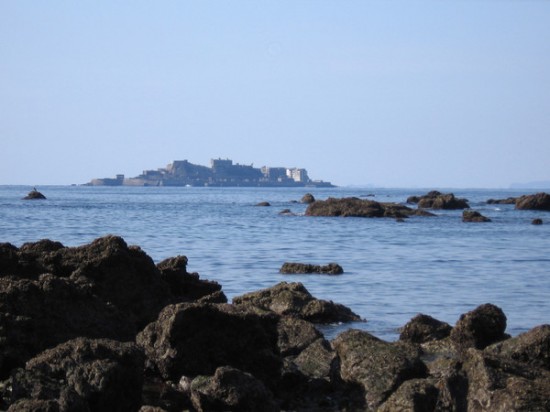 Image from: Jref
Safety and risk assessments and everything considered though, I don't think the city of Nagasaki would take too kindly to people branching off from its carefully placed walkways and exploring the ruins. But that's half the fun of haikyo; nervously tip toeing through and experiencing the desolation, decay and eerie structures being re-claimed by nature…
Oh well, maybe a night mission is in order ;)
I will post some of my recent haikyo in the coming weeks. I've been really getting into it around Britain!
*Edit* Just found this site which has pictures taken by some people who visited the island secretly: