Oh yes old chap. I've only gone and entered myself into the devilishly hot Japansoc Poken Contest, haven't I? I was feeling a little tired of typing, so I threw together a rather fine montage for you on Youtube!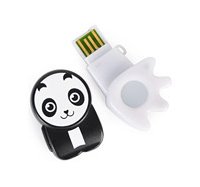 Those fine people at Japansoc.org have decided to give away some of the delightful little gizmos called Poken. I hear they are becoming especially popular at Tea and biscuit parties and I rather fancied myself high-fouring one of these little creatures with some chums of mine! Oh yes. You can find out more about Poken by visiting their pleasant little website: Poken.
So, dear Japansoc, please let this young chap enjoy the pleasure of poking with a black panda Poken. I would be tickled pink if you picked my name out of the hat!
In case you missed them, here are those links again!
http://poken.jp/en/ More information about Poken!
http://blog.japansoc.org/2009/04/12/japansoc-poken-contest/ The Japansoc Poken Contest!
http://www.facebook.com/profile.php?id=1420482222 My jolly good Facebook profile!
See you next time chaps!